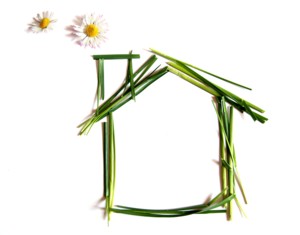 Get cost and energy savvy with Pink Batts insulation
Do you know you can save around 10 per cent of your home heating and cooling costs, or approximately $400 per annum, for an average three-bedroom house? Not only that, you can also reduce about 2.2 tonnes of greenhouse gasses per year. All this is possible if you insulate your home with Australia's favourite glasswool insulation for the last 50 years — Pink Batts.
Insulation plays a vital role in increasing comfort to your home by stabilising internal temperatures and reducing noise transmission. Importantly, insulation also helps reduce energy costs for heating and cooling, which is good for the family budget and environment. Pink Batts insulation produces environmentally sustainable products that improve the energy efficiency of our homes.
Using less energy in the home helps reduce greenhouse gas emissions. By installing Pink Batts insulation, made from up to 70 per cent recycled glass, you not only increase your home's comfort levels, but also help sustain the world for future generations to enjoy.
Pink Batts insulation reduces heat transfer by up to 60 per cent, which means great savings on your energy bills, not to mention how comfortable you'll be. Pink Batts can actually reduce summer heat in your home by up to 8-12°C, and it's non-combustible, so there's no increased fire risk when installed around downlights according to the manufacturer's recommendations.
Today, Pink Batts is the only glasswool insulation in Australia to be awarded the Good Environmental Choice Label. This independent accreditation system recognises the development and manufacturing of products that have proven environmental performance, and is recognised worldwide through its affiliations.
Pink Batts has also been awarded the highest product certification — Codemark & GlobalMark. This means that the insulation has been evaluated and certified to ensure it meets the specified requirements of the BCA for energy efficiency. This ensures confidence for designers, architects, builders, building control authorities and consumers that they are using the correct and best product for their insulation needs.
Pink Batts poses no threat to health and provides many positive benefits to the home. In addition to being non-combustible and fire-safe, it is bio-soluble and has bonded fibres that do not enter the inside of the home. And being low-allergen, it is suitable for use in homes with asthma and allergy sufferers.
For more information visit www.pinkbatts.com.au