Take a look inside a set of luxury Moscow apartments crafted by influential British designer Kelly Hoppen on behalf of yoo.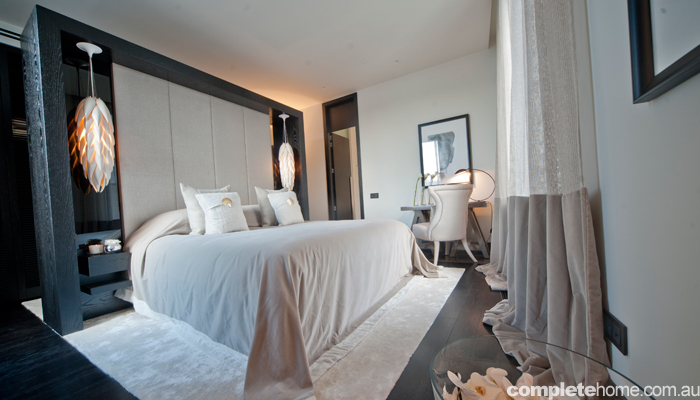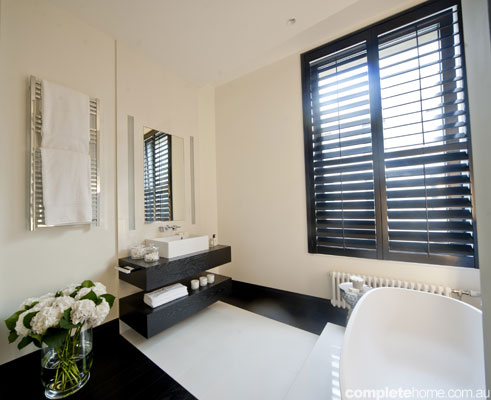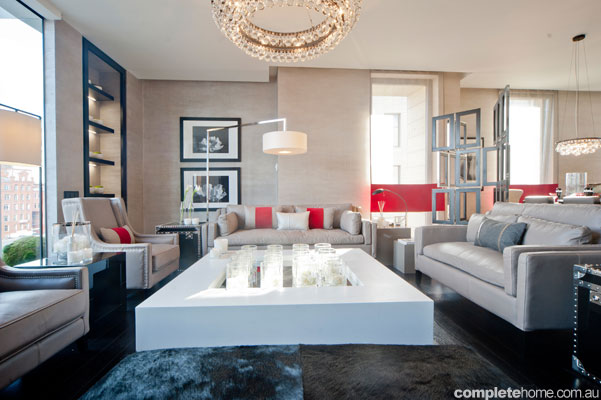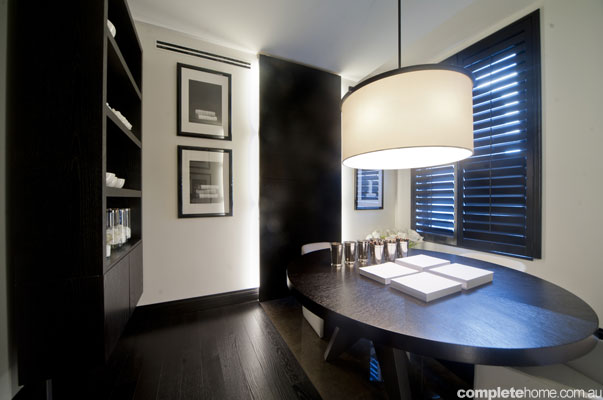 In 1999, property entrepreneur John Hitchcox and renowned international designer Philippe Starck brought together a team of leaders in their fields to influence the way we live through good design. The company they formed was yoo.
Since then, many projects throughout the world have benefited from the creative force which is yoo, including projects by Jade Jagger and Tom Bartlett, Marcel Wanders, Anouska Hempel and one of Britain's most influential designers, Kelly Hoppen.
Kelly Hoppen is best known for her elegant aesthetic which has permeated our consciousness and achieved a much-imitated status. From a young age, Kelly has had a passion for design and says her favourite hobby as a child was viewing show flats with her mother, from whom she draws much of her inspiration.
Moving from South Africa to London's Chelsea, Kelly started her own business when she was just 16. She is now regarded as one of Britain's most influential style gurus, with her own design studio in London. Her style fuses eastern principles of simplicity with the western taste for sumptuous textures and luxurious finishes. When designing for a specific space, Kelly not only trusts her intuition and emotional intelligence, she is also rigorous in using a grid system to analyse space, delineate vistas, impose structure and establish order. It was no doubt this attention to detail and design acumen that saw Kelly joining the yoo team.
The first Kelly Hoppen for yoo project was The Lakes by yoo, a stunning second home development set on the lake in The Cotswolds, Gloucestershire, in England. The second project for Russian property developer Barkli Corporation is The Barkli Virgin House, located on the famous Golden Mile in downtown Moscow.
The project comprises 21 exclusive apartments, including two penthouses. Also benefiting from Kelly's globally renowned style are the common areas including the lobby and external terrace. In true Kelly Hoppen style, the design palette makes use of a simple yet opulent scheme featuring contrasting materials and luxurious fabrics and furnishings.
There are four design styles created especially for residents of Barkli Virgin House; these include Vintage, Urban, Green and Sea Breeze, which all feature furniture designed by Kelly herself as well as new and specialist finishes.
"This project has been a labour of love," said Kelly, "so it is truly rewarding for the development to be the success it is. I've tried to make sure that all of the apartments reflect the ultimate in luxury, and are also private spaces that one can call home."
"The success of this project reinforces the value that yoo can provide to developer clients," said yoo chairman, John Hitchcox. "The designs have been very well received by the Russian market and we are delighted with Kelly's contribution on behalf of yoo. These apartments really are representative of a new type of luxury living in the capital."
Images:
1. L–R: Aloe shoot ceramic pendant, Jeremy Cole; headboard and bed made to order; cream linen cushions made to order; A-leg console in mocha lacquer, Kelly Hoppen Halo; low chair upholstered in white linen, Kelly Hoppen Halo; Scorpion table lamp, Ochre; curtains, made to order.
2. Black frame screen, Kelly Hoppen Halo; taupe dining chairs, Kelly Hoppen Halo; plank dining table, Kelly Hoppen Halo; (on table) clear cylindrical vases, C Best; champagne flutes and tumblers by John Rocha for Waterford; Clarendon martini vases, Waterford; sterling dinner plates, side plates and bowls, Wedgwood; black Zig Zag stool, Pols Potten.
3. and 4. L–R: Clear vases with hydrangeas, C est; Quadrato towel radiator, Bisque; white sink, Agape; KH1501 basin mixer, Waterfront; shutter, Kelly Hoppen Shutters; flower stools, Pols Potten.
5. L-R: Wing-back chair, Kelly Hoppen Halo; Steeman floor lamp, Kevin Reilly; black lacquer side table, Kelly Hoppen Halo; silver and clear glass vase, C Best; black trunk, Kelly Hoppen Halo; floor lamp, Kelly Hoppen Halo; white coffee table, Kelly Hoppen Halo; clear cylinder vases, C Best; black fur ottoman, Kelly Hoppen Halo; taupe leather sofa, Kelly Hoppen Halo; lacquer mocha cube side table, Kelly Hoppen Halo; Scorpion table lamp, Ochre; black frame screen, Kelly Hoppen Halo; Arctic pear chandelier, Ochre.
6. L–R: Plaza armchair in white leather and Savoy lounge table, Modenature; Kolom pendant light, Kevin Reilly; silver tumblers, C Best.
From Luxury Home Design magazine Vol. 15 No. 1