A brick cottage is transformed into private retreat and a chic city hub for its owner, as well as friends and family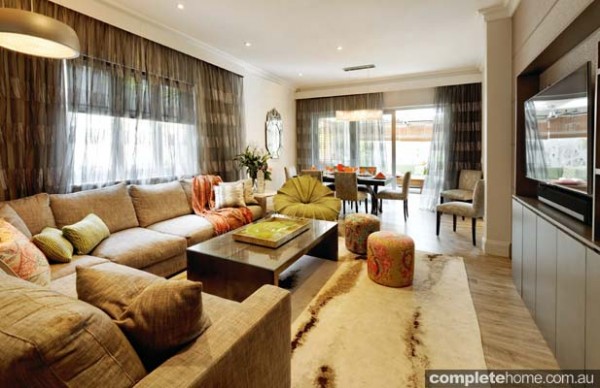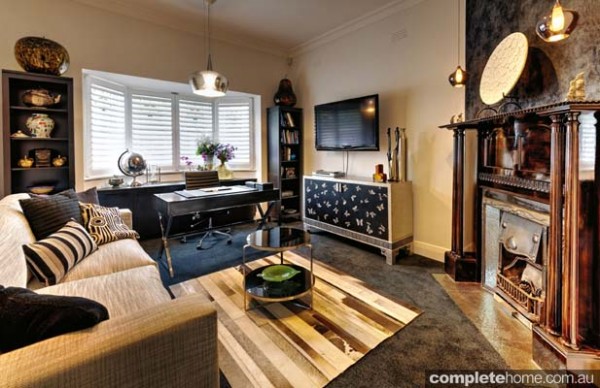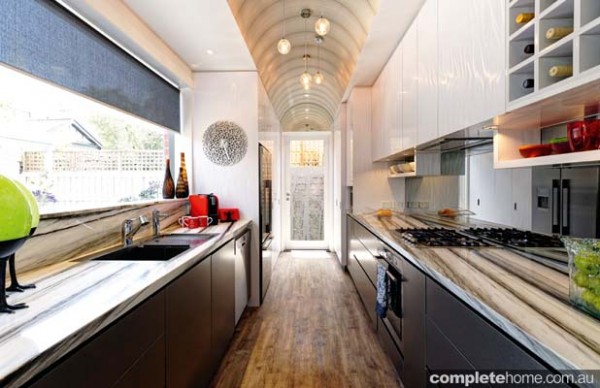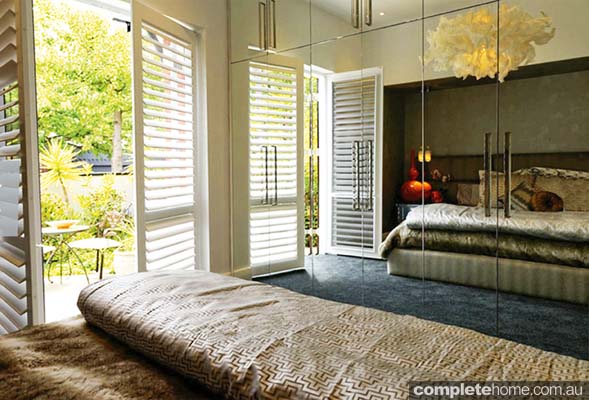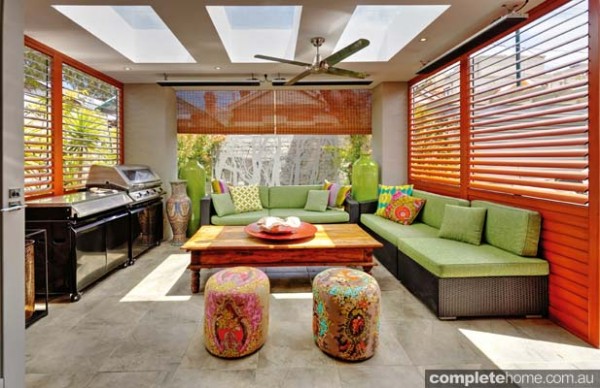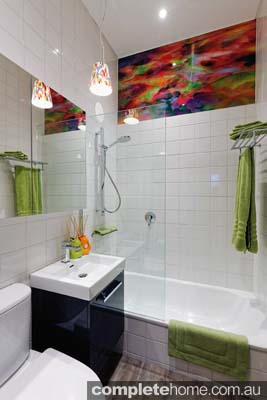 When this homeowner downsized to the heart of Melbourne's cultural hub, she wanted the elegance of a big home to be expressed in a chic urban cottage in vibrant South Yarra.
Interior designer Toni Franchi accepted the project, successfully turning this brick gingerbread cottage into a stunning home reminiscent of inner city London, with cafes and fashion at its doorstep. "Modern, elegant and welcoming was the brief from my socialite whirlwind of a client!" says Toni.
The kitchen was the biggest transformation. An arched ceiling by builder Matt Strong has transformed two dark rooms, creating the charm of an Art Deco railway car and offering a view of the pergola. Zoffany wallpaper and mirrors create an infinity arch effect.
"By making the tiny exquisite", the home's two petite bathrooms are now as artistic and vibrant as the lady of the house, completed in Harlequin wallpaper and Visual Resource art glass.
Perfect for a client who entertains, this little house has a grand room that flows beautifully from lounge to dining to outdoor room, with cosy pockets for comfort and conversation in accents of greens, greys and cinnamon in sofa, Bloom chair and Seneca ottomans.
The outdoor room provides year-round enjoyment of the exotic Leaver Landscape garden with climate control from bifolds, Thermoheat heaters, InVogue shutters and skylights.
This petite jewel has three alfresco areas: outdoor room, bedroom terrace and entry verandah, with year-round plant colour and scents from bromeliads, gardenias, peonies, fruit trees and clematis. "On a small property I design from the interior to the fence line," says Toni.
"The client says everyone stops over often because they love the feel of her place," laughs Toni. She says great co-operation between builder, client and designer made this home a dream come true.
For more information
Franchi Design
franchidesign.net
Photography by Andrew Lecky
Originally from Home Design magazine Volume 17 Issue 3