Whether you're building a new home in the suburbs or remodelling an urban alfresco deck or patio, outdoor fireplaces are no longer limited to high-end luxury homes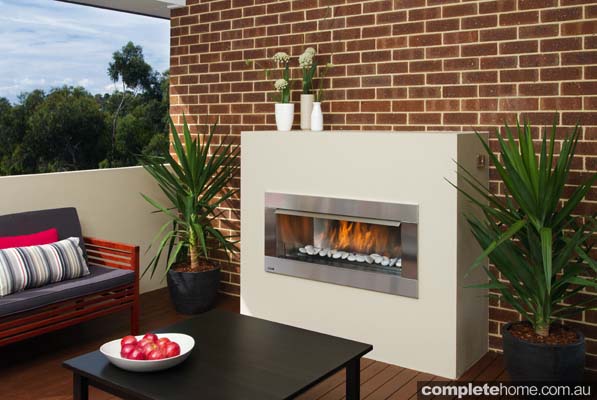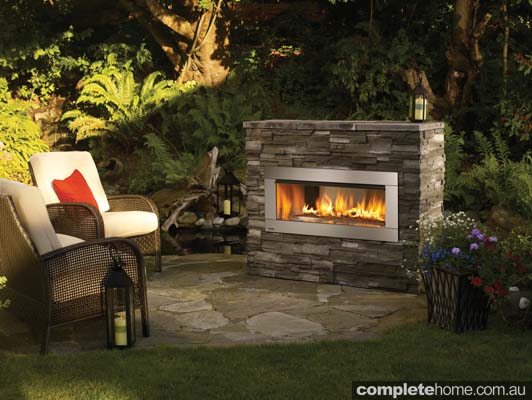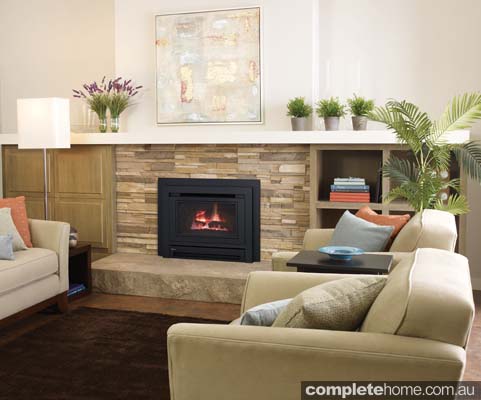 The Regency HZO42 outdoor gas fireplace
The popularity of custom fireplaces, particularly in outdoor living areas, is one of the fastest-growing trends in landscape design. Inspired by the success of the popular Regency Contemporary Series, the Regency HZO42 Outdoor Fireplace now allows homeowners to enjoy all the convenience and ambience of a sleek, contemporary fireplace in an outdoor setting.
Regency Fireplace Products has combined the clean lines and modern style of its top-selling unit with the durability to withstand the elements using weather-resistant components and high–grade stainless-steel construction. The louvreless design features clean lines, which frame an open front to display a panoramic view of dramatic wide-angle flames, further enhanced by the reflective stainless-steel body.
Firebed accessories include reflective copper crystals, ceramic garden stones, river pebbles or a log set, all adding drama to the dancing flames of an open fire. This fireplace generates 47MJ of heat, creating a warm gathering place in front of the fire during the cooler nights of spring and autumn.
The flexibility of installation allows for unlimited design possibilities to complement the landscape of any backyard or patio. This fireplace is completely vent-free, does not require a chimney, and is available for both natural gas and propane applications.
Like all Regency products, the HZO42 is crafted from the highest-quality materials and is of durable construction. Homeowners can be confident that their Regency fireplace will provide years of enjoyment.
For more information, including the online fireplace design centre, and to locate your local Regency dealer, visit the website.
A new highly-efficient IP28 gas log fire
Fireplace, insert and freestanding stove manufacturer Regency Fireplace Products has released its new highly-efficient power-flued gas log fire. The Regency IP28 model is rated at 4.3 stars and can be inserted into almost any existing fireplace or, by using the zero-clearance kit, you can simply create your own. This contemporary-style, room-sealed heater will fit into most existing chimneys, creating the ambience of a wood fire with the efficiency and convenience of a realistic gas log fire.
Apart from the amazing heat output, some of the other key features of the IP28 include a modern look with choice of fascias; a powerful two-speed fan; optional stainless reflective panels to amplify the appearance of the fire; and the option of a remote control to preset or vary your comfort levels at the push of a button.
The IP28 is available in both natural gas and LP gas.
For more information
Fireplace Products Australia PTY LTD 
Website regency-fire.com.au
Originally from Winter Warmth magazine Volume 4