Behind the bold strokes in these designs is a creative, joyful and gentle personality who has a dream to inflict happiness- and her name is C
hloe Planinsek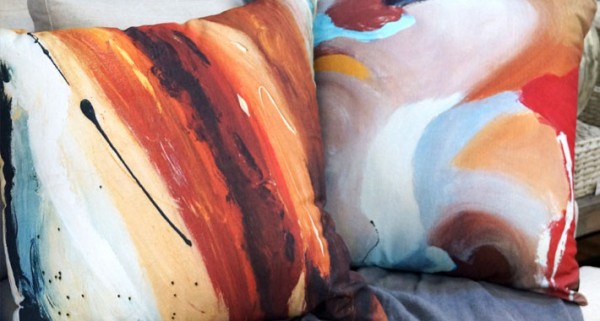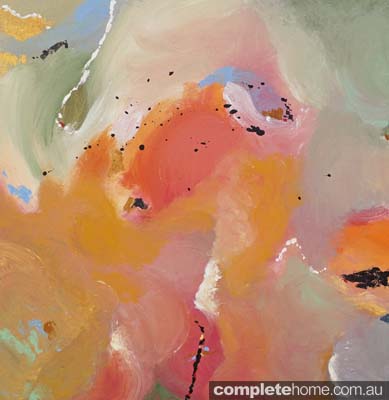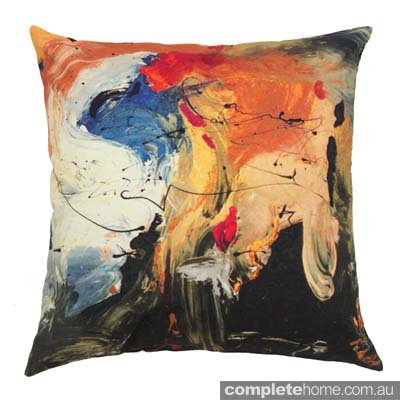 Standing in front of a canvas with a paint brush in hand is where Chloe Planinsek feels most at home. Turning her hobby into a career was one of Chloe's biggest achievements, and we are certainly not complaining. Now offering canvases, cushions and placemats in her colourful creations, Chloe has an option for everyone to inject a bit of happiness into their interior.
With an imaginative spirit permeating her DNA, Chloe has always had the urge to create. "The desire to keep painting and creating things for other people became such a fulfilling feeling that I thought, 'Wouldn't this be great to do full time,'" says Chloe. Describing her design style as "organic", she expanded her business by designing a range of furnishings that would flow on from the canvas. Just in time too, as we are seeing a growing trend in the desire for unique prints and the need for a way to inject some colour into the commonly-seen minimal space. "I take high-resolution images of close-up sections of my paintings and send them to different factories in China and India where they are made into placements, printed canvases and cushions. I design the specifications here so there is no room for error with proportions and layouts," says Chloe.
With her mind drifting off into a world beyond the clouds, Chloe is inspired by this "peaceful and fluid space where colours merge and the feeling is generous". A fascination with the beauty of Aboriginal art has also influenced some of Chloe's pieces, including Summer Spirit, which is also one of her favourites. More of her bright works include Limitless and Global Pulse, all of which take their graceful lines from the landscape and shape of large leaves.
The near future will see Chloe Planinsek continue to evolve her interiors range and connect with her customers both personally and through her artwork. Her dream, however, is to go global and inspire homeowners all over the world to use more colour in their homes.
planinsekart.com.au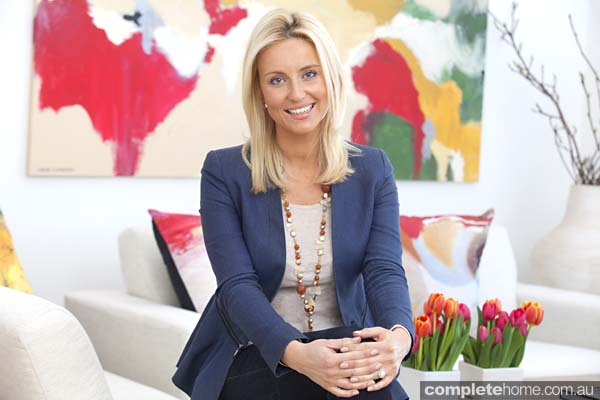 Originally from Home Design magazine Volume 16 Issue 6