Ceramicist Milly Dent is beautifying tableware one piece at a time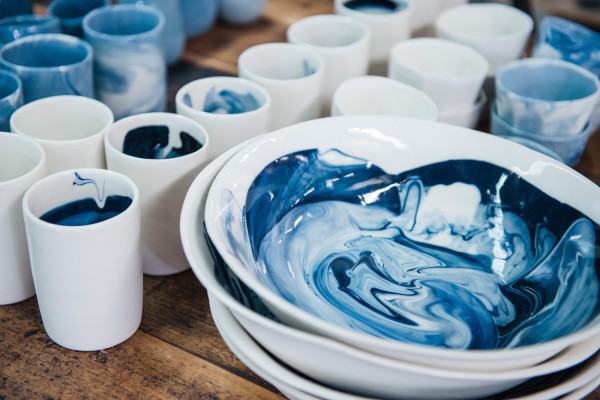 After completing her studies, Milly Dent left Sydney's College of Fine Arts with all guns blazing, creating her own design studio in 2014 that produces tableware that's a far cry from the norm. Focusing on using clay to push the boundaries, the young designer is now making her unique products full time to meet the seemingly endless demand for the handmade pieces.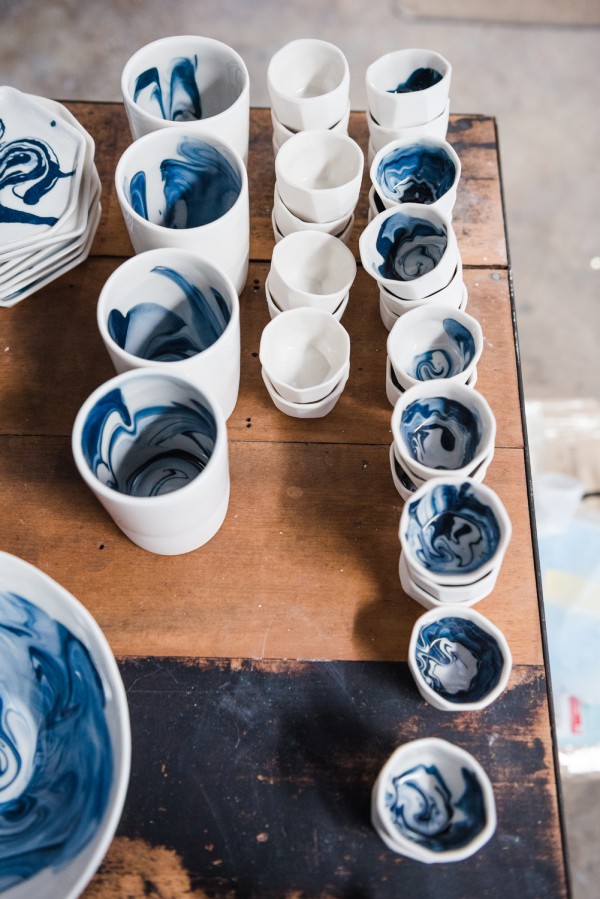 "I have always been a maker, and for me, the process of making anything is equally as satisfying as the end result," says Milly. What began as a passionate pastime making ceramics for herself and her friends suddenly grew to the point where Milly had to set up her own space with a kiln so she could monitor the entire design process. "I loved the power I had as the maker over every stage, from prototype and mould making to firing," she says. "I also studied in Montreal, Canada for six months where I developed my true appreciation for the craft and expanded my knowledge through exposure to new methods and a new mindset."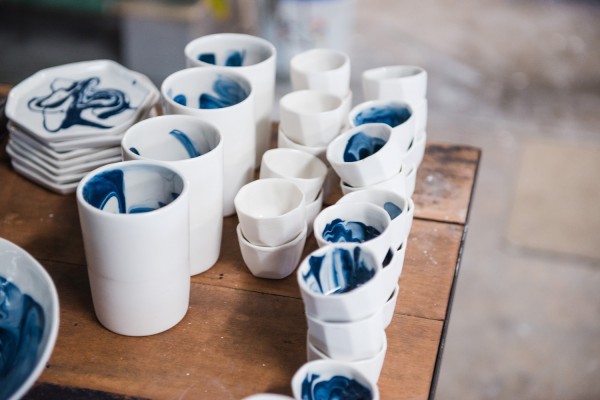 Revolving around the concept of beautiful but practical objects, the Marble collection is a true demonstration of the refinement and time that goes into each piece. In a colour palette of blue and white, Milly's Marble collection and style "plays on traditional porcelain wares and warps them to create contemporary pieces, which are fixed in the movement used to make them. I try to keep things clean and balanced to create works that are distinctive and unique."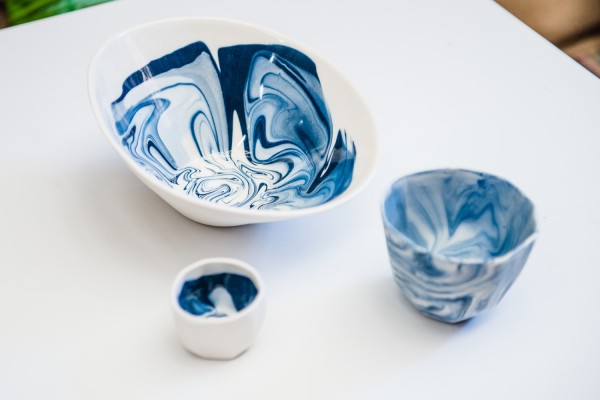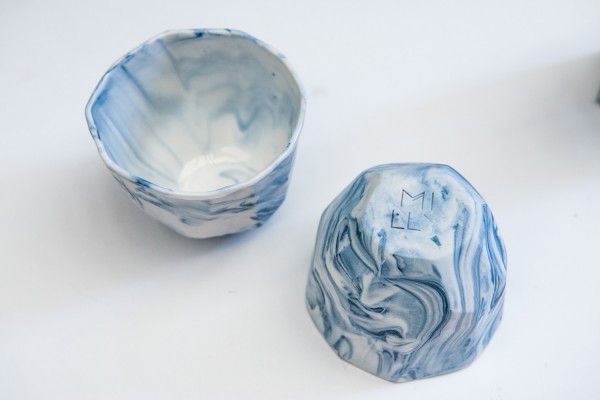 Relying on the clay to work its magic, each piece is one of a kind, with the designer using intuition to determine the final product. "My process is very fluid and the results are wonderfully unpredictable — the process does what it does and is dependent on what the clay wants to do," Milly admits.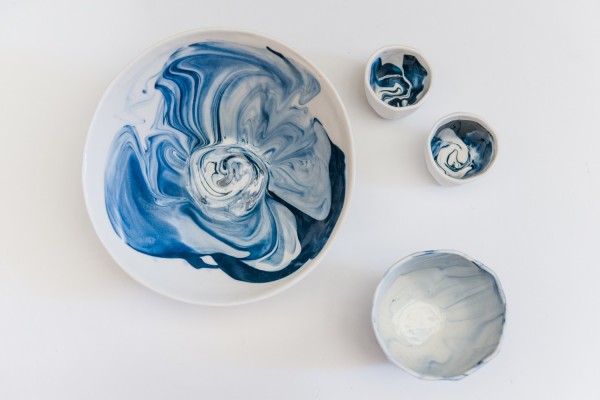 Maintaining quality and staying true to her design aesthetic is at the forefront of Milly's mind. "My designs are made to stand the test of time, not to follow changing fashion and trends. I focus on designs which are minimalist yet interesting and unique," says Milly. "Each piece is made with the user in mind and their experience with the object, be it functional or sculptural."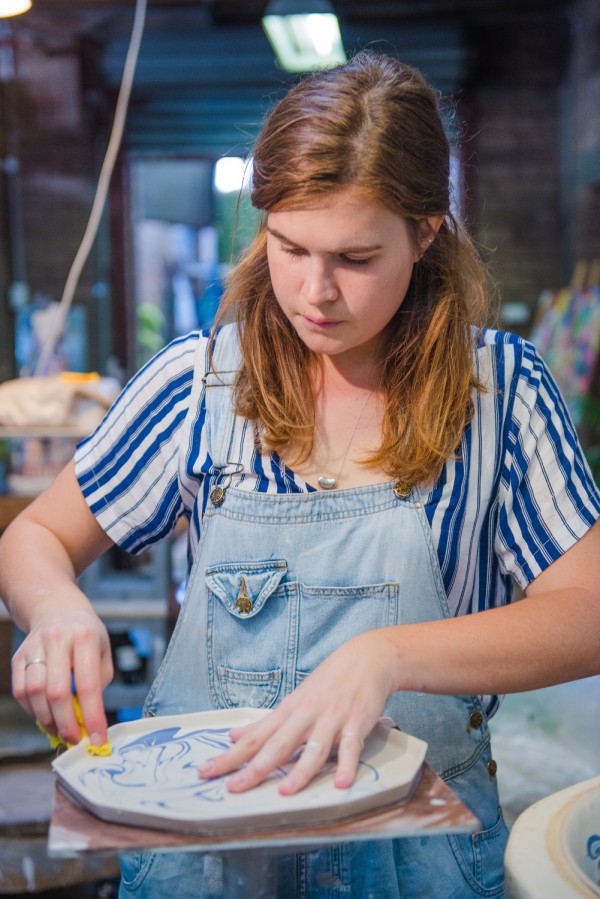 Written by Annabelle Cloros 
Photography by Brandon Bakus
Originally from Home Design magazine, Volume 18 Issue 4