Take a cue from one of the most stylish nations in the world — Paris, of course!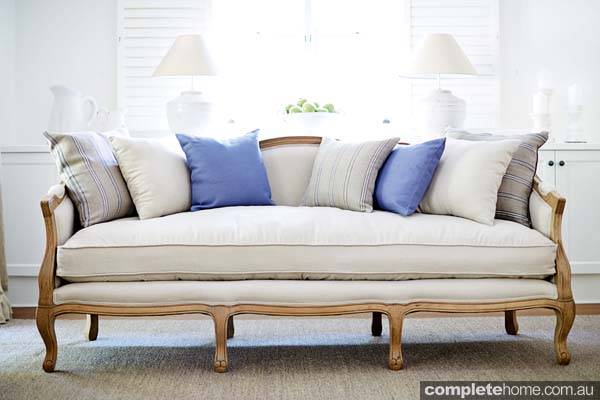 Relax and unwind in this traditional French three-seater sofa from Lavender Hill Interiors. Upholstered in pure natural linen with a carved solid oak frame, this piece is built to last.
lavenderhillinteriors.com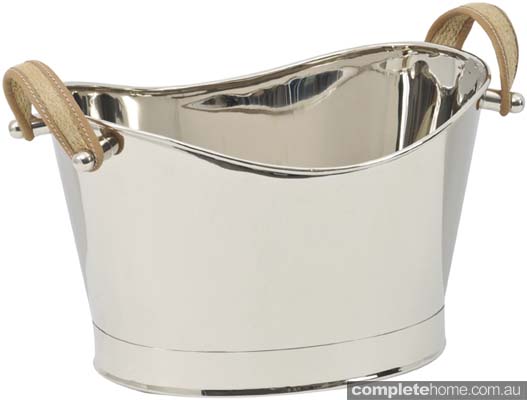 Put the champagne on ice in style with this ice bucket from Artisanti.
artisanti.com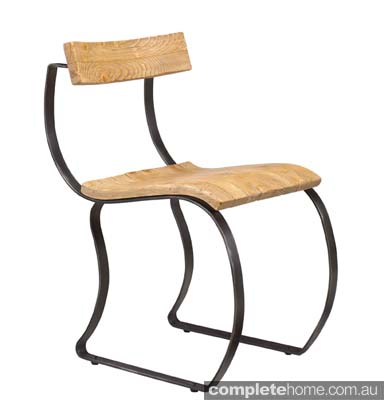 Crafted from pine and gunmetal, this unique piece from French Heritage has curves in all the right places.
frenchheritage.com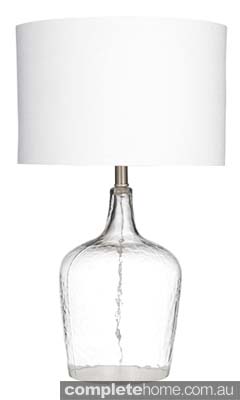 Simple but beautiful, this glass lamp from Down That Little Lane includes a neutral white shade.
downthatlittlelane.com.au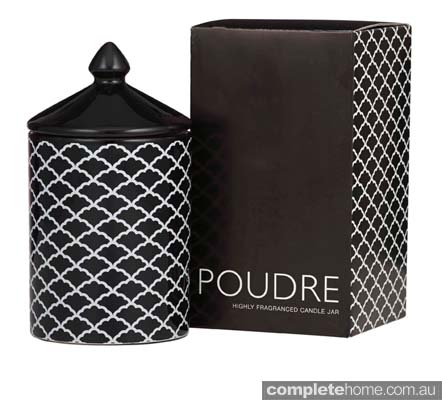 Light a flame in this black-and-white candle jar from Lifestyle Home and Living. After it's all burned out, you're left with a stylish ceramic canister.
lifestylehomeandliving.com.au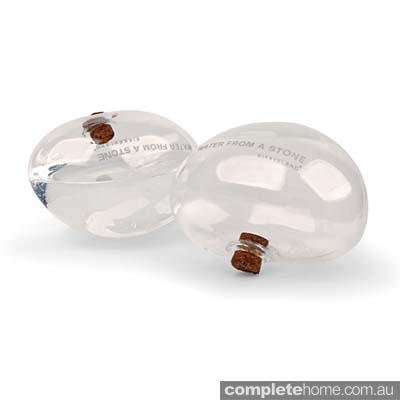 Pretty and practical, Kikkerland's Water From a Stone plant watering set from The Design Gift Shop keeps your plants hydrated for up to four days.
thedesigngiftshop.com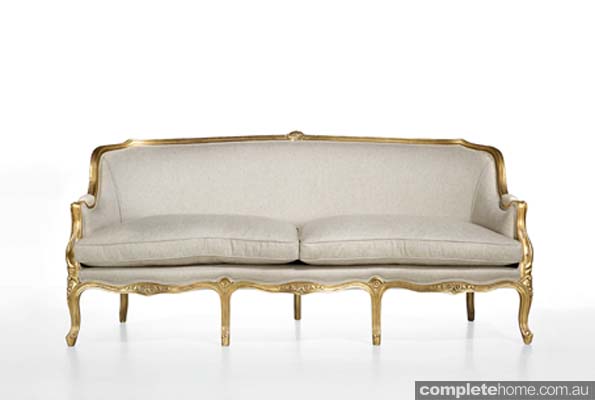 Recline in luxury with this Oficina Inglesa sofa made in French cherry wood and finished with Italian gold leaf.
oficinainglesa.com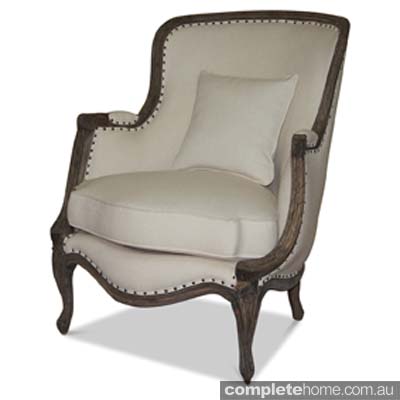 Unwind with a good book and a glass of wine in this handmade wingback armchair from Ghify.
ghify.com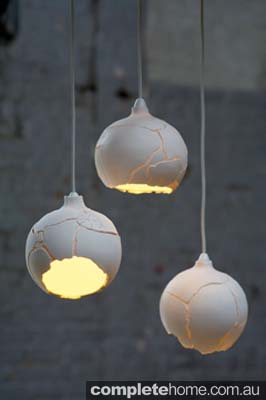 Trade a traditional chandelier for hanging textural pendants from Hayden Youlley Design.
haydenyoulley.com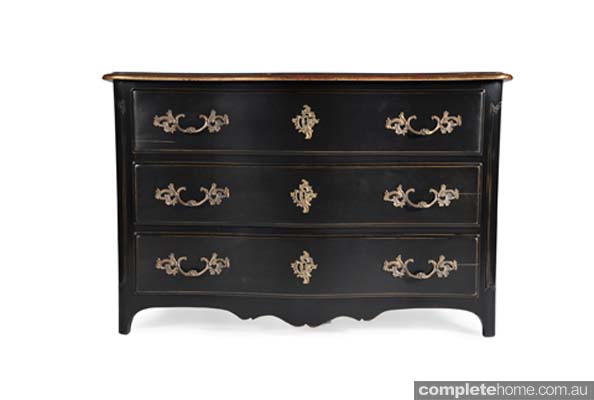 You can't go wrong with a classic chest of drawers, such as this one from Oficina Inglesa.
oficinainglesa.com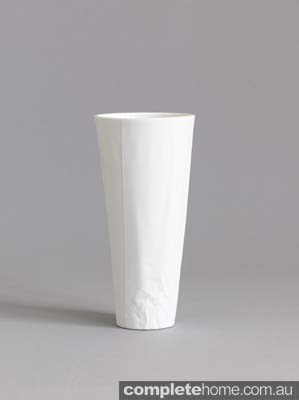 Part of the Paper Series by Hayden Youlley Design, this paper vase is cast in porcelain to ensure its durability.
haydenyoulley.com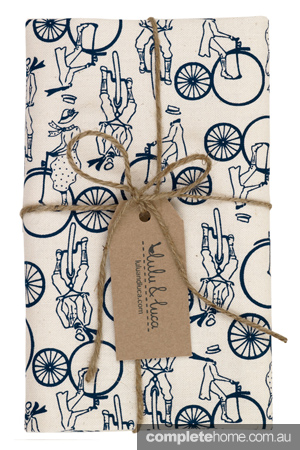 This Lulu & Luca bicycle-print tea towel from In-Spaces pedals to the top of the style stakes.
in-spaces.com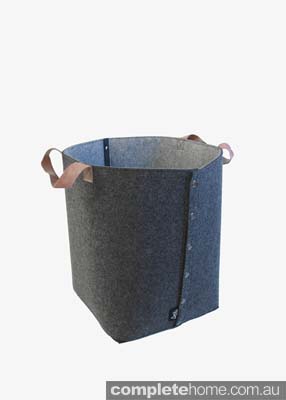 The Sne Design felt storage basket from The Design Hunter features leather handles and exposed studs, ideal for storing bits and pieces.
thedesignhunter.com.au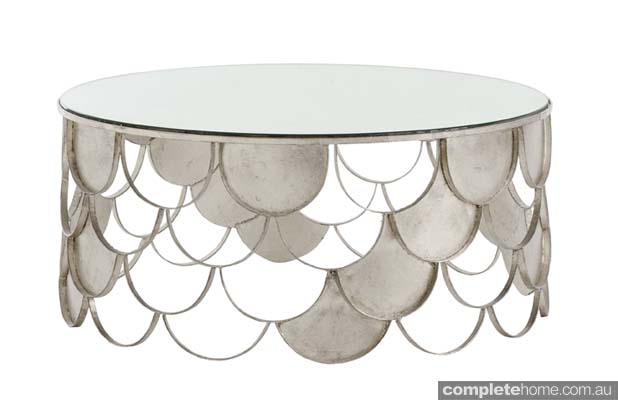 Featuring hand-formed scallops and finished in champagne leaf, this Arteriors iron table from Boyd Blue is finished with an antique mirror top.
boydblue.com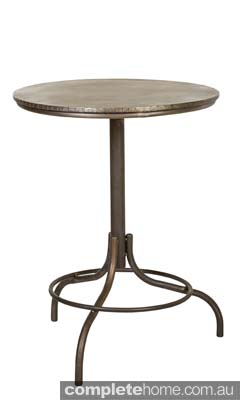 Crafted from steel, this side table from Alliance Furniture Trading offers an industrial feel.
facebook.com/alliancefurnituretrading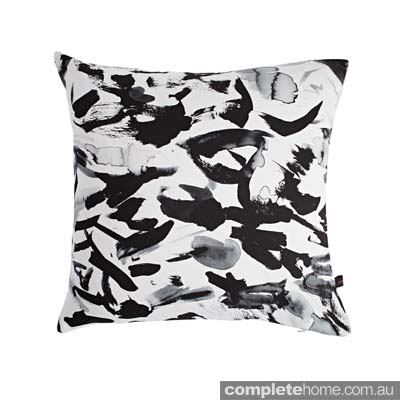 This handmade monochrome cushion from Amy Sia features a stunning watercolour print ideal for accessorising with neutral furniture.
amy-sia.com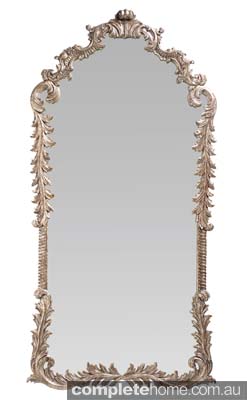 As Coco Chanel famously once said, "Before you leave the house, look in the mirror and take at least one thing off." And this beauty from French Heritage is the perfect vessel to do just that.
frenchheritage.com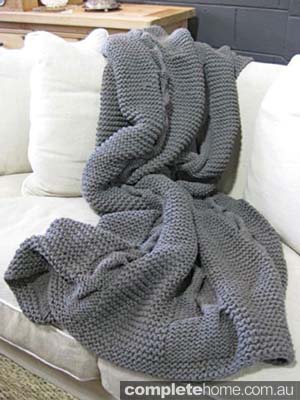 Rug up in this 100-per-cent cotton cable-knit throw from Lifestyle Home and Living or simply use it as a cosy accessory.
lifestylehomeandliving.com.au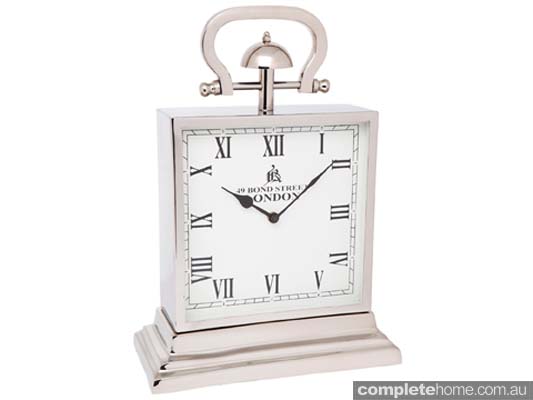 Tell the time the old-fashioned way with this clock from Risenn. Featuring Roman numerals and traditional bells, this throwback piece is ideal for the bedroom.
risenn.com.au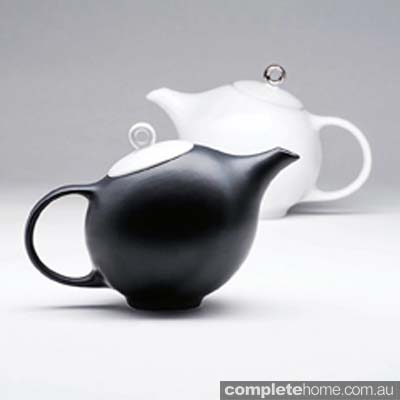 Available in a mixture of black matt with a white glossy lid or vice versa, the EVA teapot from In-Spaces brings a modern element to tea time.
in-spaces.com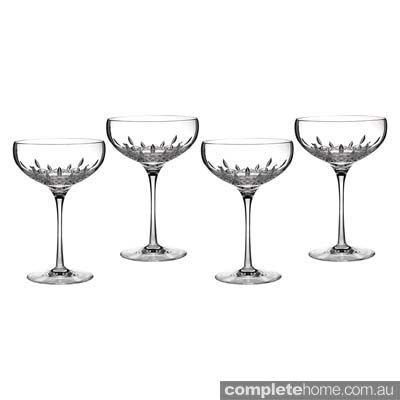 Celebrate in the chicest way with this set of four stunning champagne glasses from Waterford. Available from Zanui.
zanui.com.au
Edited by Annabelle Cloros
Originally from Home Design magazine, Volume 18 Issue 2