While the term "bachelor pad" may seem outdated, the concept essentially remains the same. You're a guy, you live by yourself — possibly with a roommate or two — and, if you're lucky, a woman (or man) may drop by to check it out.
Sadly, from the moment someone walks through your door, judgment is rife. Your date, your mother, your sister, your friends will all look around for signs that show them who you really are. They're especially looking for things that convey your personality, habits and lifestyle.
If you travel a lot, you might want to display objects from various adventures. If you want to show off your great family, consider placing photos of them around the house. If you want to express your taste in art or design, then you might want to work on your room's colour scheme and decor. If you're a movie buff, a visible film library may be a good option. Are you a collector of various items and memorabilia or an owner of trophies and medals? If so, don't hide them in a box. Get them out there in stylish display cases for all to see.
At the end of the day, it is you who lives here. Putting together a pad that dreams are made of is not a front to show others how awesome you are, but to show yourself how awesome you are.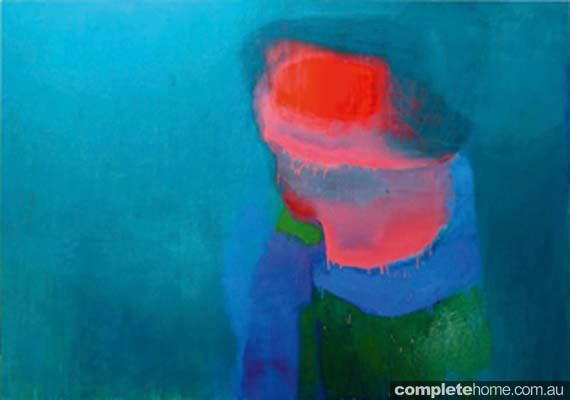 Display artwork on the walls of the living room, bedrooms, dining room and entry hall, to tell the story of your likes and pleasures. This artwork is Untitled No 2 Pinks, Greens on Cobalt Teal by ANDREW O'BRIEN. The artist has been commissioned by the Danish Royal Family and has been seen on TV's The Block All Stars. andrewobrienartist.com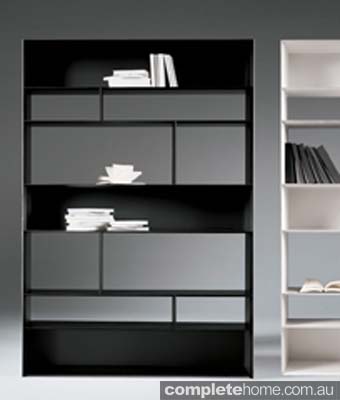 Lightpiece bookshelf by Flexform and available from FANULI, is framed in metal, epoxy powder coated on the inside and covered with stainless steel on the outside. fanuli.com.au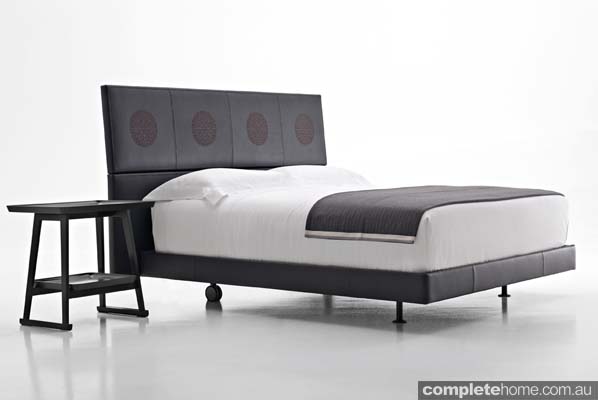 What better way to say "grown man" than a nice bed on a nice frame, with inviting, yet masculine, bed linen? Move away from plain, boring or dull and introduce dark sultry colours with a pop of decorative colour via accents and accessories. Erik by designer Antonio Citterio for B&B Italia is elegant with a minimal design, and is available from SPACE FURNITURE. spacefurniture.com.au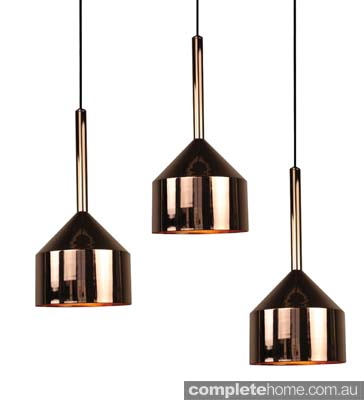 The Rame pendant from MONDOLUCE is made with a metal shade, copper or brass plated, with a shiny black finish and a textured black flex. mondoluce.com.au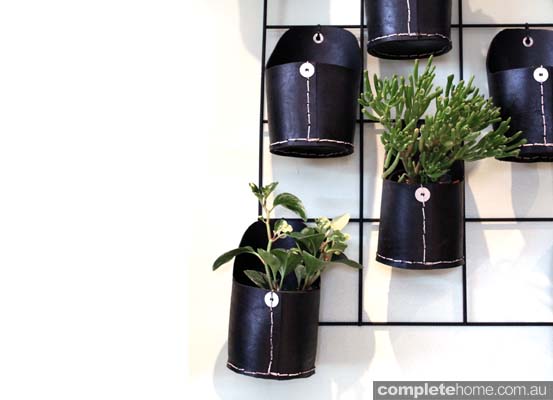 Incorporate living plants ‑ note the key word "living", not plastic and not dying. Choose a stylish receptacle for plants so they highlight rather than dominate. Some of my favourites: Woodfired Barrel pots (as shown), Rubber Hanging pots and the Eco Balcony planter. All available from GARDEN LIFE. gardenlife.com.au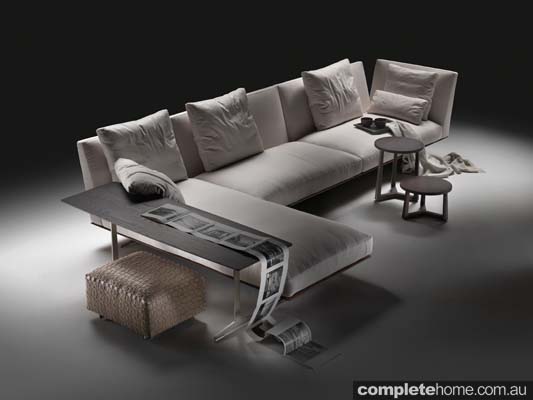 Scale and proportion is key to choosing a sofa — think large, soft and comfortable. The Flexform Evergreen sofa is available from FANULI in various sizes and compositions. fanuli.com.au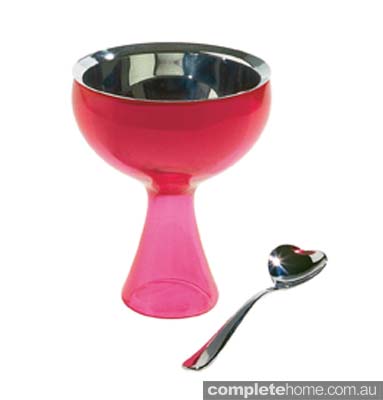 Miriam Mirri for Alessi Big Love bowl and spoon, designed for lovers to eat ice cream together (hence the big spoon!). Available from TOP 3 BY DESIGN. top3.com.au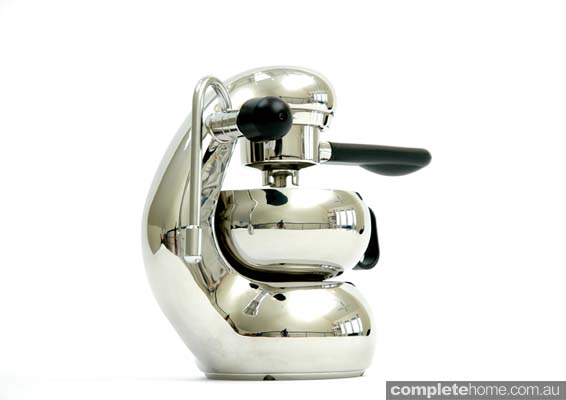 The Little Guy coffee maker won the Australian Design Mark at the prestigious 2008 Australian International Design Awards and is currently a finalist in the International Design Excellence Awards in America. Available from TOP 3 BY DESIGN. top3.com.au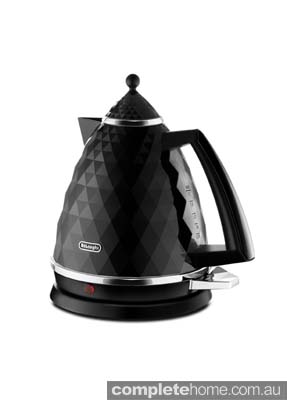 DeLonghi Brilliante kettle and four-slice toaster available from WINNING APPLIANCES. winningappliances.com.au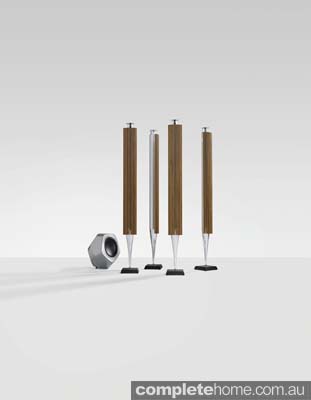 BANG & OLUFSEN's new wireless speakers, the BeoLab 18 & 19 (subwoofer), use the new WiSA standard, which communicates using the powerful 5.2-5.8GHz spectrum, offering immaculate wireless sound. Winner of the 2014 International CES Innovations Design and Engineering Awards. bang-olufsen.com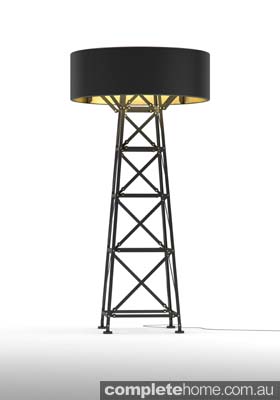 Nothing sets the scene better than gorgeous and unusual lighting. The Moooi Construction Lamp, designed by Joost van Bleiswijk, is available from SPACE FURNITURE. spacefurniture.com.au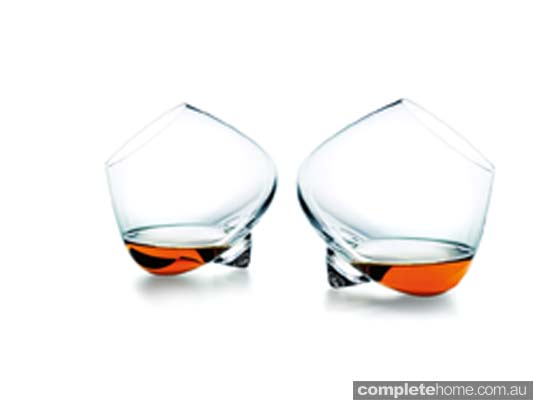 NM Cognac glasses by Rikke Hagen for Norman Copenhagen. Available from TOP 3 BY DESIGN. top3.com.au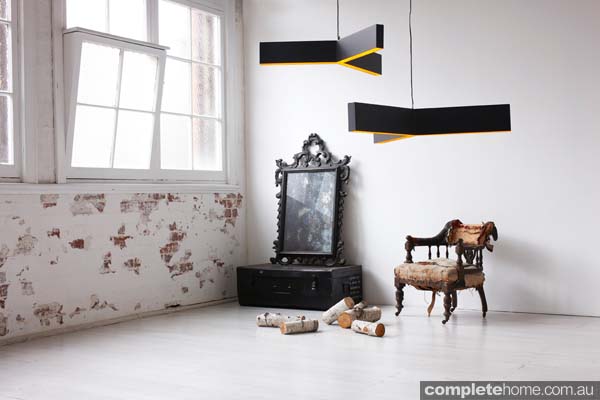 The Bucky Block 1100 pendant light by Christopher Boots is also available in custom sizing from INLITE. Exterior in black powder coat, interior in Gold Leaf. For perfect mood lighting, install on a dimmer switch. inlite.com.au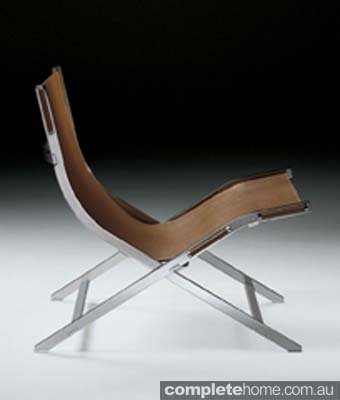 Timeless armchair: frame in metal, back and seat in leather. Available from FANULI. fanuli.com.au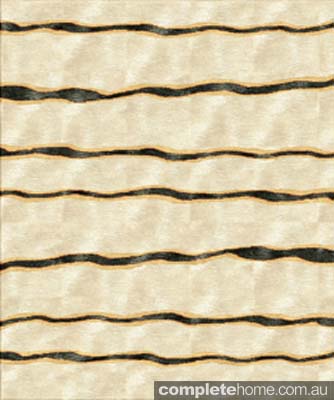 Frame and define each living space with a luxurious rug or two. For exposed timber floors, also invest in one for the bedroom. Squiggle is the creation of Melbourne-based interior designer David Hicks' hand-knotted rug collection available from CADRYS. cadrys.com.au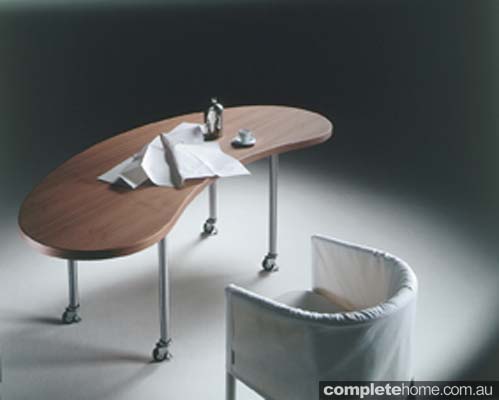 Display an interesting book or two and a cross section of magazines, such as Home Design, that reflect your interests with Charlie by Massimiliano Mornati, legs available in tobacco oak or gloss lacquer, top available in gloss or matt lacquer. Lacquers come in a great range of colours. Available from FANULI. fanuli.com.au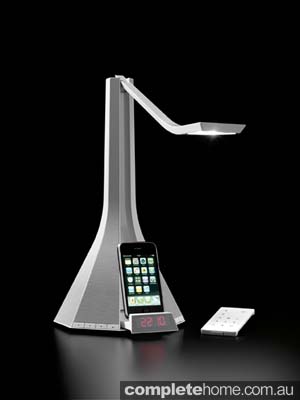 Diva by Rotaliana from MONDOLUCE is an LED light and music system designed for iPods and iPhones. When closed, it's an FM radio and speaker system for a connected computer, MP3 or CD player. Four high-quality speakers provide a full and rich sound quality. Available in black, white and aluminium. mondoluce.com.au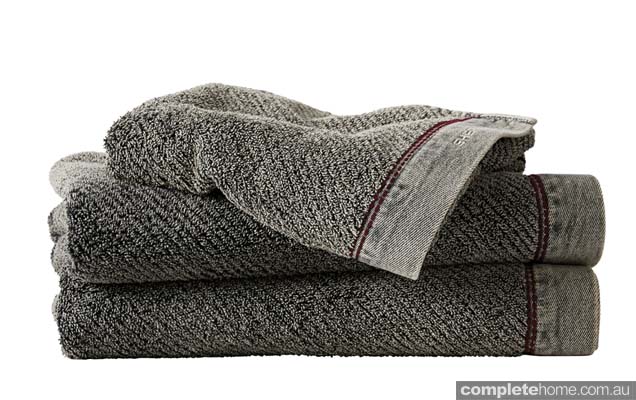 You can't go wrong with big fluffy pillows and towels, such as these Bleeker Vintage wash towels and Deluxe Memory Foam pillows. Also, try the Abbotson linen sheets (not shown) for a splash of sultry colour. All available from SHERIDAN. sheridan.com.au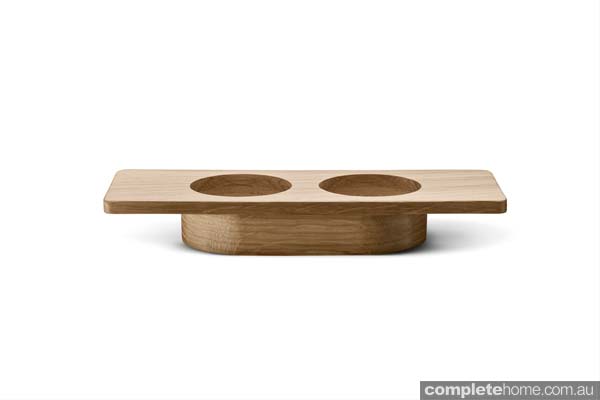 Wooden Alfredo salt and pepper mills by GEORG JENSEN. georgjensen.com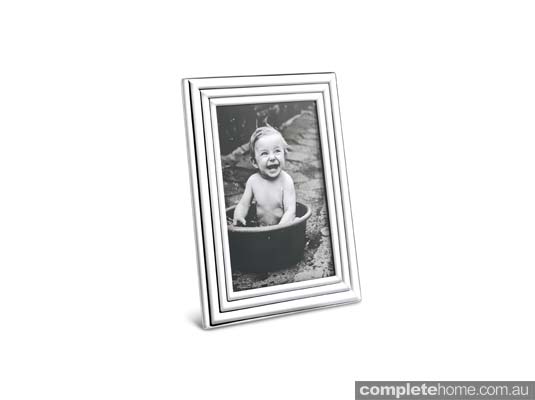 Place these Legacy picture frames in a bookcase or on a sideboard and fill them with pictures of family members, pets and trips you've taken — all good. Exes — not so good. Available from GEORG JENSEN. georgjensen.com
Edited by Linda Delaney
Originally from Home Design Magazine 17.2