Restaurateur  and celebrity chef Mark Best shares his passion for food, family and Thermomix. Suzy Michael steps into his Marque Restaurant, where Mark's hard work and dedication has distinguished him a master in his field.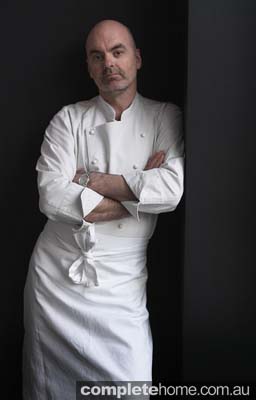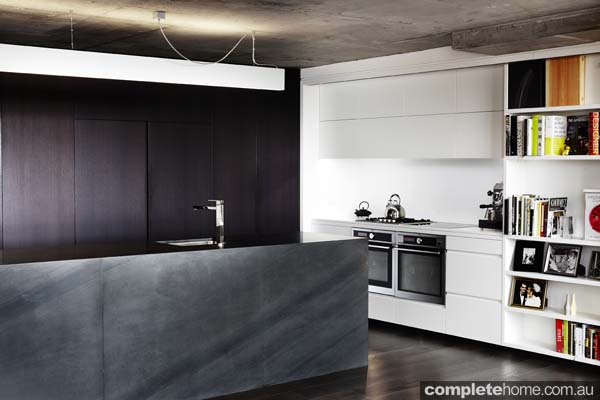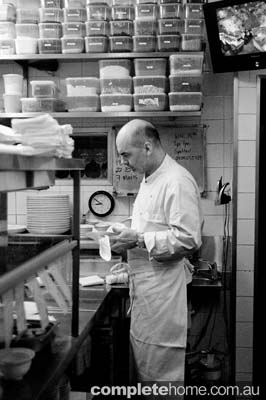 Suzy: What are the top three kitchen appliances you recommend home chefs invest in and why?
Mark: I would definitely recommend an AEG induction cooktop. The next appliance would be an AEG dishwasher — you just can't get by without it! And the third appliance would be a Thermomix. It's an appliance that does so much with so little effort.
Suzy: What do you love most about these appliances?
Mark: The AEG induction cooktops have fantastic temperature control and are incredibly quick and efficient. Importantly, they don't add to the heat of the kitchen. Dishwashers are an essential in any kitchen. The mess isn't going to clean itself! And I love the versatility and super-efficiency of the Thermomix — it's like nothing I have ever worked with and one of the best things I've ever used in a kitchen.
Suzy: What's your idea of a dream kitchen?
Mark: My dream kitchen is something that is hidden away. I already have large work surfaces which can be wiped down easily from fats and oils. I also love a huge sink and dishwasher, along with a walk-in larder and large refrigerator. It's basically everything I've put in my latest kitchen, which I've put a lot of thought into.
Suzy: What's your favourite design element in a kitchen and why?
Mark: My favourite would be my massive stone island benchtop — very minimalist. The top folds over the front, runs down to the floor and everything is hidden away. There are no gimmicks in my kitchen. It was designed as a large, old warehouse with a true New York style, so the aesthetics are important. We put in a lot of effort to expand it and now it just looks and feels wonderful.
Suzy: What is your home kitchen like compared to your professional kitchen at Marque Restaurant?
Mark: I don't see the point in putting a professional kitchen into a home or apartment setting. It's just a completely separate piece. However, I've used my professional experience in the home kitchen in regards to the ergonomics of it, such as movement and location of things. That's where I've used professional judgement to design it. Other than that, everything is completely different. The only thing I did put in, which was the best decision I ever made, was an integrated extraction fan for my apartment kitchen. It really is amazing.
Suzy: What do you love to cook at home and why this particular dish?
Mark: I love to cook milk Vacherin combined with fresh figs and goat curd. It has a bit of professionalism to it. Using the one blender, I can make a crisp meringue, which is a take on the traditional pavlova.
Suzy: Can you please share some of your special or standout cooking moments?
Mark: I've just come back from the Margaret River gourmet escape and I've been cooking with people like Heston Blumenthal and Rick Stein. It's been a pretty amazing experience. My standout moment would be having my parents enter my restaurant for the first time.
Suzy: Where does your passion for food and cooking come from?
Mark: Not sure – I guess it's genetic. I've always been involved with cooking and helping my mum prepare food as a child. It's always been in our family so it's definitely a ritual and a part of my upbringing.
Suzy: Is being a celebrity chef as glamorous as it looks?
Mark: Well, I'm up at 6.30am to take my son to school. Being with him every morning is a special time we have together. Then I go for a walk to stay fit and drink a quick cup of coffee. I'll be in my restaurant at 9.30am to check emails and reservations. I also check with suppliers and discuss menu options for the day with my staff and prepare food in the kitchen. In the afternoon, I pick up my son from school, drop him at home and head back to the restaurant. I usually finish by midnight then relax with a glass of wine. I sleep six hours every night. Hard work, not sure about glamorous!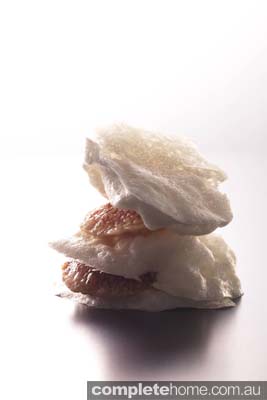 MILK VACHERIN WITH FRESH FIGS & GOAT CURD
Ingredients
2L full cream milk
200g liquid glucose
2 ripe figs
250g fresh goat curd
Method
The milk Meringues — milk Vacherin
Heat the milk and glucose to 90 degrees centigrade. Mix with a wand blender to make a fine mousse. Place a sheet of silpat onto a tray and grease with aerosol canola oil: spoon blobs of the milk mousse onto the tray with even spaces in-between. Cook at 70 degrees Celsius for 4 hours until crisp & dry. Store in an airtight container with silica moisture absorption beads until required.
The figs
The variety is not important, however ripeness is essential. Choose figs from the tree that are close to bursting with nectar dripping from the base. Remove the stalk and cut into quarters. The skin is delicious at this stage of ripeness.
The goat curd
We use very fresh goat curd: like a very fresh goat ricotta. It should taste intensely of fresh milk with an acid finish.
To serve
Place ¼ teaspoon of the curd into the middle of each plate to anchor the Vacherin. Place a meringue on each and then a spoon of the curd. Place a ¼ fig on each. Repeat and finish with a meringue, flat side up.
Words Suzy Michael Assistant Patrick Tadros
From Kitchen & Bathroom Quarterly magazine 21.1