According to The Block's Shaynna Blaze the difference between a good space and a great space is all in the way you plan it.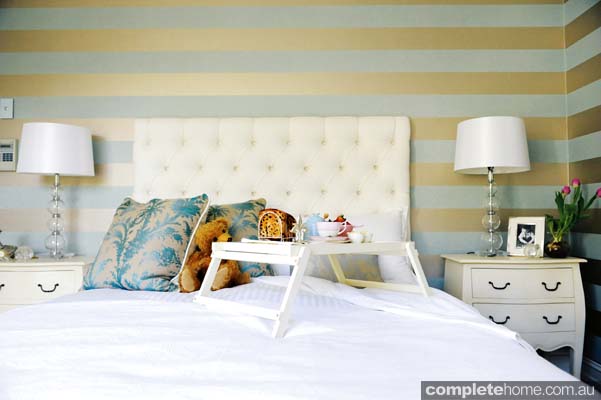 Walking into a room you want to design or redecorate for the very first time, you are either going through the mental conversation of "Couch here, TV there …" or feeling totally overwhelmed by the process and unable to imagine how on earth you are going to put furniture in the space, let alone decide what colour to paint the walls.
Designing a room is about putting your stamp on it with your style and personality. Creating that individual touch is not just about the final look that will stimulate and excite you visually, but about function, too. The layout of your furniture and accessories is crucial as it can allow you to create a space of effortless flow.
Great design should not be heard, but felt. A well-designed room doesn't shout at you with its fancy tricks and bedazzle you with its charm, but instead seduces you unknowingly to move among it without a verbal or written invitation. Now this might sound philosophical and even grandiose, but great thought needs to go into something to make it feel like no effort was put into it at all.
Imagine going into a lounge room to relax and watch TV with a drink and a snack and, when you sit down, you have somewhere to put your drink but nowhere to place your bowl or plate within arm's reach. You are unable to put your feet up, though you love to lounge rather than sit, and you can't find the remote because it could be anywhere on the couch as there's no clearly defined place for it. Simple dilemmas like this have simple solutions, but too often people will sacrifice the basic necessities of storage and surfaces in favour of an oversized couch for more bums on seats, and in the end it works against everyday function and comfort.
In my book, Design Your Home, I go through a checklist for every room, noting all the functions you need to bear in mind. To me, these are the crucial points to consider when designing a new home, doing a renovation or decorating a room. As with anything, when you take time to consider the elements, needs and desired outcome of a project, you are able to see the process visually from beginning to end and anticipate what problems you may come up against and what actions need to be taken to avoid them.
When designing a room, you need to a) consider the room as a separate entity and b) evaluate how it will work in the whole scheme of the home's interior. This, I find, is where you can become confused about what is the best way to tackle the design of a room. Working out the function and layout of the room should be the first consideration. Initially, you should immerse yourself in how you imagine you want to undertake activities and how you will entertain, relax or work within the space, without feeling the pressure of how it will look with the rest of the house. The function and layout of the room are the most important starting points.
The scale of your furniture will be the next factor to consider, along with how you will balance the shape of the room with the size and type of furniture you want to put in it. The best way to get around this is to do a scale drawing of the room with cut-outs of furniture (to scale) and move them within the perimeter to see what furniture you can fit in the space and, most importantly, how you will move around it all. Doing these cut-outs will give you a feel for what will realistically fit and where you will have to compromise. If space is an issue, look at items that can have a double function, such as an ottoman to put your feet on that can become an extra seat or a coffee/side table.
Once these decisions are made, you can consider how the room will work within the rest of the house. Making a room feel harmonious with the rest of the home is more about colour links, consistency of style and how you move from one room to the next. Taking baby steps in designing a room can seem frustratingly slow, but when you try to cut corners with the efficiency of a room, no matter how much money and effort you put into the visual "wow", it just won't feel right.
BEDROOM SPACE PLANNING:
Breakfast in bed isn't an everyday luxury but a foldable serving tray with legs means it can be used as a bed, folded down as an everyday tray and then tucked away under the bed or in a cupboard when not needed.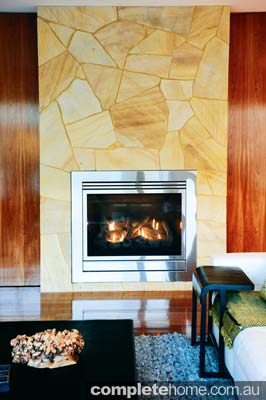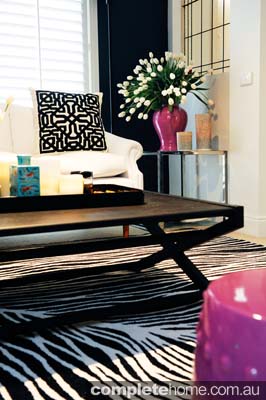 FIREPLACES:
To keep the streamlined look of the room and provide ease of movement around the couch, a U-shaped side table from Meizai works perfectly as a useable surface without taking up too much of the floor footprint.
FORMAL LOUNGE SPACE PLANNING:
This setting has three surface points that visually add to the room while providing function and flexibility.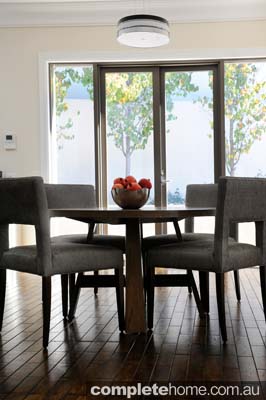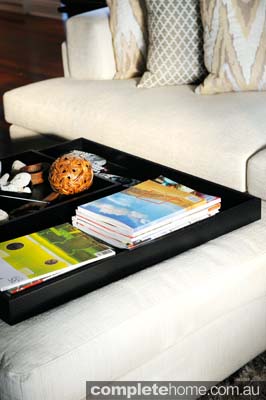 DINING SPACE PLANNING:
When your dining table has to sit in the middle of a room near major exits, a round table has a functional shape that allows easy movement in the room and around the table.
OTTOMANS:
Storage solutions can seem chunky and may take over a room, but well-placed trays mean you can have things on hand, such as magazines and TV remotes, and still make them look decorative, adding to the look and style of the room.
By Shaynna Blaze 
Pictures with permission Penguin Books, Design Your Home by Shaynna Blaze 
Photography by Vanessa Hall
From Grand Designs Australia magazine Vol. 2 No. 2