Innovative designs have made this award-winning kit-home designer a market leader.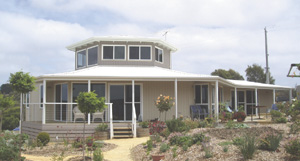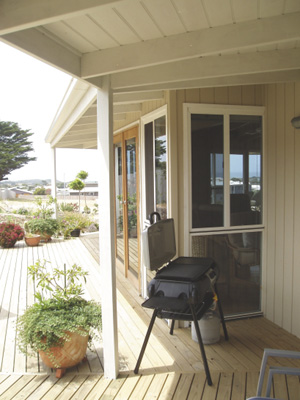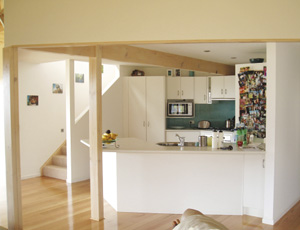 From the 60-square-metre Parkinson to the 150-square-metre Fisher family home with a unique atrium that allows you to bring the outdoors in all year round, all Total Kit Homes are especially designed as a complete package or as owner-builder projects.
The innovative hexagon-shaped homes incorporate passive solar design and open-plan living to maximise the light and space in every home. Total Kit Homes continually updates its designs with emphasis on quality architectural features. Clients can also vary plans at no extra cost.
The company is able to offer advice and recommendations regarding bed-and-breakfast and resort-style accommodation based on its range of smaller homes, including the Parkinson. The company has been involved in the supply of high-quality accommodation at the Grampians and Mallacoota in Victoria, the Hunter Valley and Nelson Bay in NSW, and in Tasmania.
Kits include flooring, Colorbond roofing, aluminium windows (timber optional extra), choice of external cladding, timber or plaster-lined internal walls and ceilings, verandahs, and decking where shown on the plan. Kitchen, electrical, plumbing, PC items, service connections and septic systems are not included in the price.
Total Kit Homes has offices in Tasmania and Victoria and supplies extensively interstate. Brochures are available from both offices.
company profile
Originally trading as Total Log Cabins and supplying purely log cabin-style homes, Total Kit Homes expanded their external cladding range and also their range of designs. Total Kit Homes is the original kit-home supplier for Tasmania. The company now offers an enormous range of designs and finds itself continually adding to these when home buyers request something unique. Total Kit Homes' success in Tasmania resulted in a branch of Total Kit Homes being established in Victoria. The Victorian office caters to all the mainland states, utilising Tasmanian timbers and head office architectural drafting staff.
The past four years have been highlighted with several awards, including the HIA Top Homes Award, Tasmanian Small Business of the Year, and the James Hardie Award for Best Kit Design.
These awards show recognition for friendly service, design assistance and, above all, the quality of the Total Kit Homes product.
Total Kit Homes has a proven record of innovation in design. It takes into account landscape features, historical criteria, environmental concerns and client requests when any design is being developed or modified. Total Kit Homes believes change, flexibility and new ideas are a vital force in the building industry.
Total Kit Homes uses established Tasmanian and mainland products as well as trialling new products. This encourages improvement in the standard of materials used in the kit-
home industry, which is beneficial to all potential homebuyers.
Total Kit Homes has award-winning designs for you to work with and all may be changed to suit your own needs and lifestyle.