When it comes to outdoor fabrics that have to stand up to the rigors of an outdoor environment, its not surprising that the No 1 performance fabric on the market today was chosen by Jeeva Klui Resort for both their outdoor & interior furniture.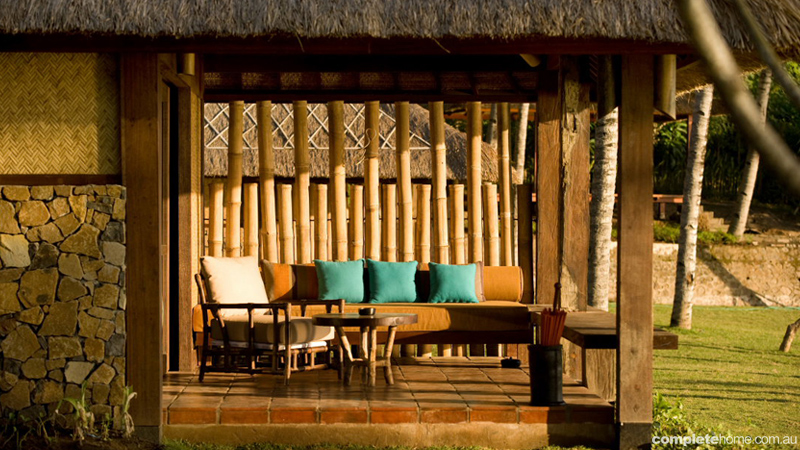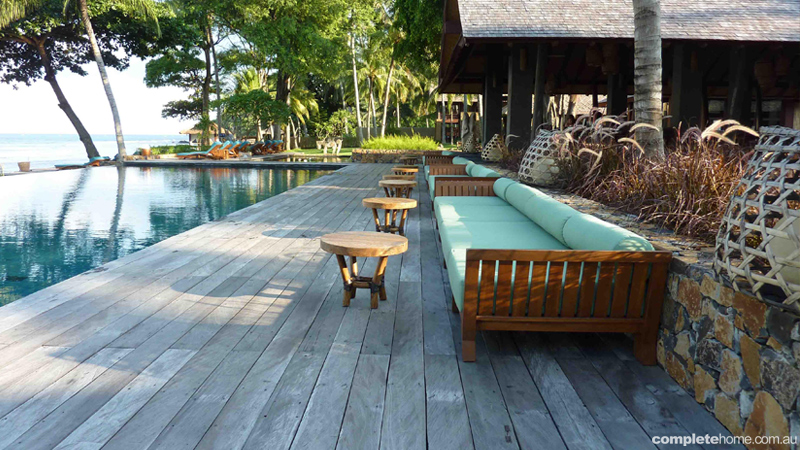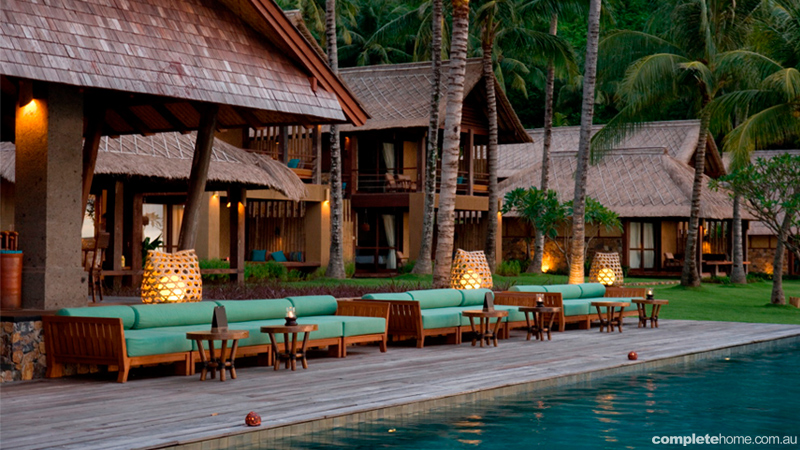 Located on Lomboks mountainous west coast Jeeva Klui is a tropical, beachfront resort and spa with views across the Lombok strait to Bali's Gunung Agung volcano.
Sunbrella fabric was used extensively throughout the resort as it is durable, waterproof, low maintenance and most importantly the colours don't fade.
The architecture and interiors mix vernacular with contemporary design. All materials come from Lombok using local building and craft traditions such as split river stone, concrete breeze-blocks, richly pigmented hand-made terracotta tiles and shell inlay panels. Sunbrella is combined with traditional Lombok ikat fabrics, pottery and baskets to complete the fit-out.
The vibrant turquoise used on umbrellas and sun-lounges was offset with mustard and tan for the day beds to become signature colours for the resort. Sunbrella stripes were used on the daybed cushions and link with the bamboo screens. Subtle grey and green mixes were used on the more sophisticated reception lounges.
For more information on Sunbrella visit www.sunbrella.com
Sunbrella brand fabrics are manufactured and marketed by Glen Raven Custom Fabrics, LLC, a subsidiary of Glen Raven Inc., which is based in Glen Raven, North Carolina (USA). Sunbrella is the market leader in performance fabrics for awnings, marine applications and casual furniture.
"Sunbrella is a registered trademark of Glen Raven, Inc."
CREDITS /Architecture and Interior Design by Nexus Studio Bali nexus-bali.com and Salter Architects Melbourne salterarchitects.com
Jeeva Klui Resort jeevaklui.com
PHOTOGRAPHY / Gabriel Ulung Wicaksono gabrielulung.com