This award-winning, contemporary garden redefines what we expect of outdoor room design.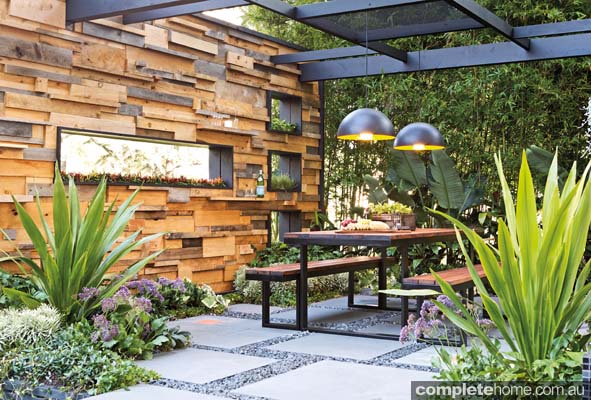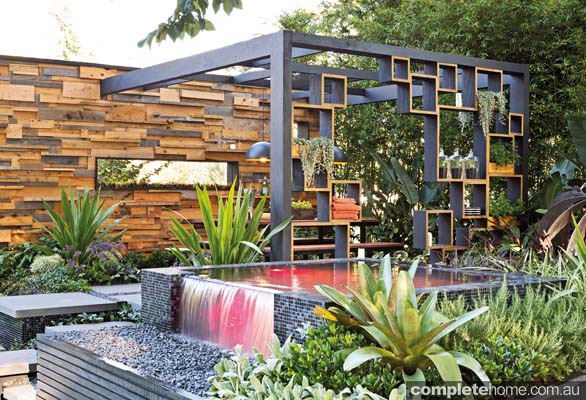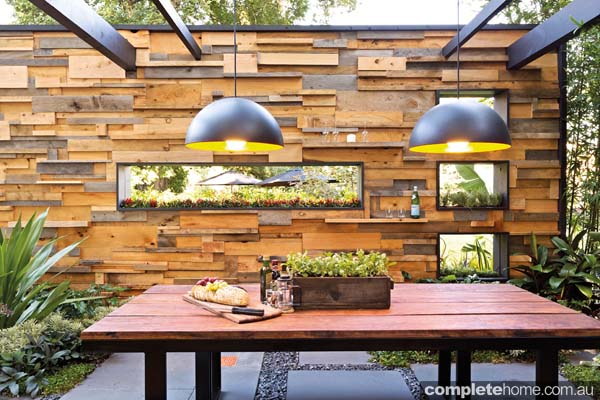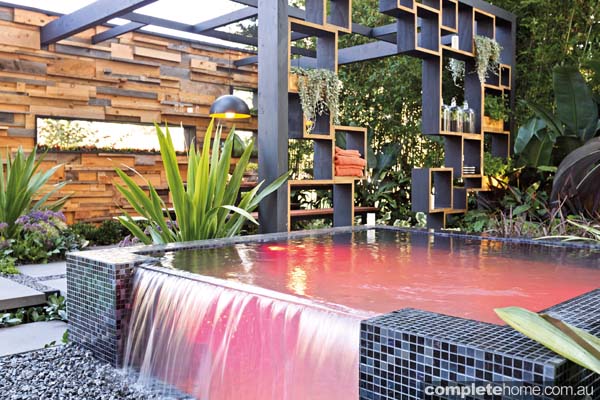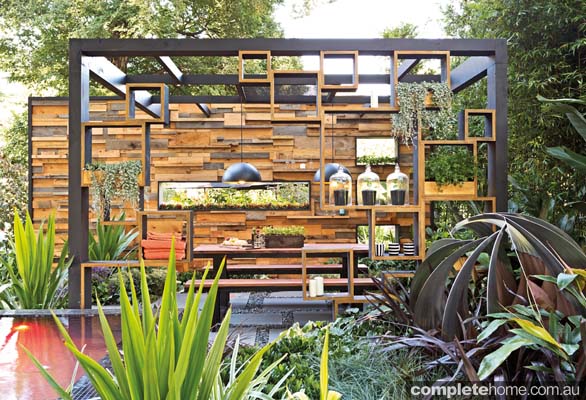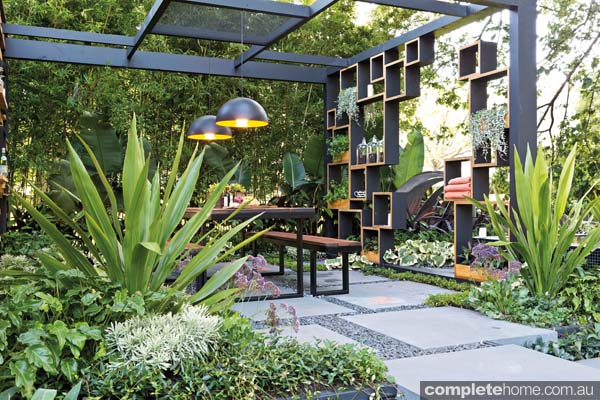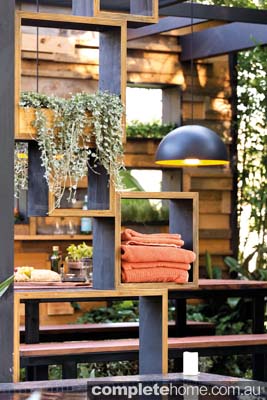 Much has been written about the outdoor room design and how it's become an essential element of any contemporary garden. For many, an outdoor room is a sophisticated affair incorporating much of what you'd find in an indoor kitchen, and certainly as sleek and modern in design.
Cube2, a display garden which garnered two design awards at the 2013 Melbourne International Flower & Garden Show, sought to redefine how we see the outdoor room. Designed by Darin Bradbury of TLC Design and constructed by Scott Wynd of TLC Pools, Cube2 was an outdoor room designed to be used and enjoyed, but in a highly individualised, very intimate way.
"Cube2 is the antithesis of the outdoor kitchen," explains Darin. "There's no built-in barbecue, no kitchen sinks, no bar fridge and certainly no expensive, engineered stone benchtops. This is simply a great outdoor space to enjoy a meal with friends and family."
Darin's design uses commonplace building materials, such as ply and timber off-cuts, to show their inherent beauty and how easily seemingly mundane materials can be employed in creative and surprising ways.
This contemporary garden was designed with an inner urban area in mind. In cities and built-up regions, space can be in short supply, but people's expectations are seemingly endless — after all, who doesn't want a comfortable outdoor living zone? This design consisted of a dining area set beneath a timber pergola and a spa, each positioned to foster casual conversation — after all, one of Darin's goals was to create spaces that encourage personal interaction.
The tiled spa, which also functions as a water feature, has an acrylic window built into one side, over which water flows into the gravel below. The effect is enhanced by the use of coloured underwater lighting.
The spa is wrapped in highly textural foliage, amid which sits a metal sculpture, aptly dubbed Sphere. Lush plants, with the emphasis on interesting and colourful leaves, also spill into the dining area, softening the look of the paving and the strong lines of the pergola and its feature walling.
The use of black and natural timber creates a look that is both casual and contemporary. The relaxed feel is enhance by the privacy wall of living bamboo and the room aesthetic cemented by the inclusion of pendant lights, a dining table and ply box-style open shelving. These shelves are home to potted herbs (basil, thyme, oregano), seedlings growing in bell jars, towels, mugs and candles. Integrated into the facing wall, made from timber off-cuts, more edible plants, such as chillies, happily grow.
Cube2 received two awards: The City of Melbourne Award for Excellence for Best in Show, and a Gold Show Garden Award. 
By Karen Booth
Photography by Patrick Redmond
From Backyard & Garden Design Ideas magazine Vol. 11 No. 3