A tree change to the mid north coast of NSW has given this couple an exciting new purpose and a rewarding way of living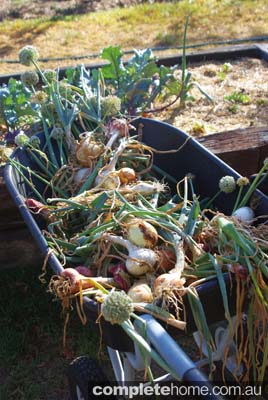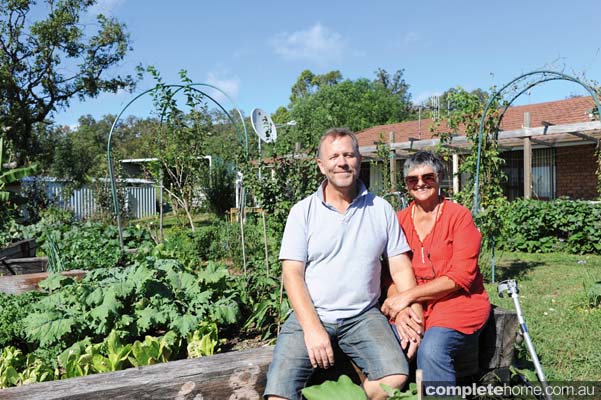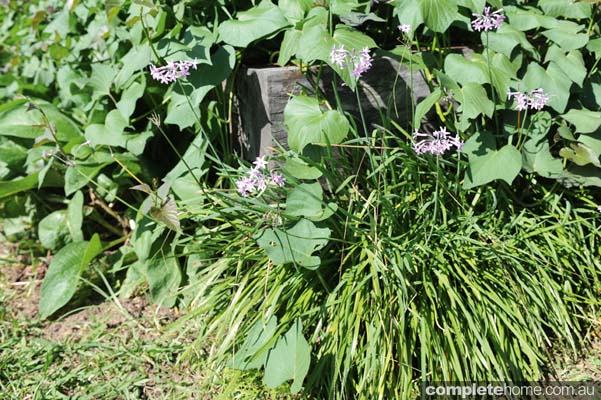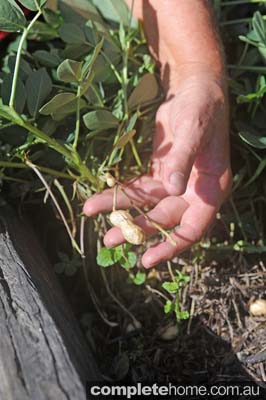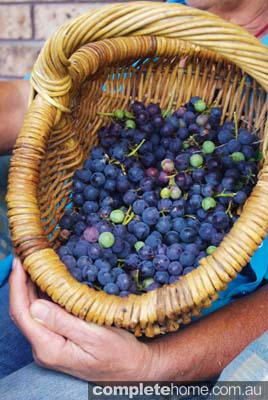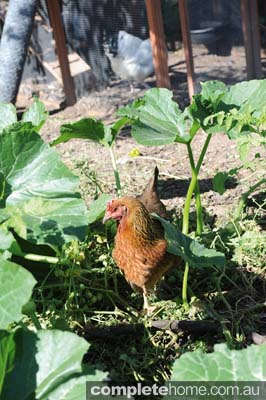 Once upon a time people used to dream of making a sea change, and they still do. But many these days are opting for the tree change instead, often to have the space for producing their own food. That's exactly the leap of faith Les Mulder and his wife Annette took in April 2012.
Les and Annette are building The Edible Forest, a sustainable agricultural business, on 56ha near Wingham on the mid north coast of NSW. Both say they are applying everything they have absorbed as urban permaculturists, as well as developing many new skills in holistic management, to make a long-term commitment to improving their land and local community. But don't think they are professionals; they are gardening folk with a dream to make a difference.
The couple formerly lived close to Sydney, where they embraced organics and permaculture. In their small suburban yard, they established a unique garden, implementing permaculture and aquaponic techniques, which stood their food garden apart from the usual humble backyard vegie patch.
"The aquaponics was a huge source of joy and achievement for us," Les says "Our fish and plants grew in an integrated system, creating a mutual relationship between the two, and it was hugely successful — quite a turning point."
Standing alongside this system was a full-size in-ground swimming pool, which they converted to a pond well before the trend took off, as well as two stylish raised beds that produced bountiful organic food year round.
Setting up
The opportunity to head north presented itself early in 2012. Their requirements were quite simple: they wanted to be not too far from a railway station, live within a few hours' reach of Sydney and have an acreage. The property they found at Wherrol Flat ticked all the boxes.
The initial question, of course, was how did they want to farm? The property was set up to run cattle, so Les and Annette decided to continue and make those cattle the central platform in soil improvement across the farm. One of the most important considerations, however, was water.
To address the water issue, they employed the Keyline Scale of Permanence and Darren Doherty's extensions to it. They wanted to be able to water stock, and new plantings and the edible patch anywhere on the property with clean water. Annette explains, "Basically, get the water right and everything else will follow."
A lot of underground infrastructure was laid and a 1930s piston pump runs water all over the property. They hope to install a windmill at some stage to push water from dams into holding tanks, eliminating the use of electricity and/or fuel.
Their new garden is really a natural progression, albeit on a bigger scale, of what they were doing in Sydney. "In permaculture, the edible forest is a low-maintenance and highly productive polyculture," says Les. "This is a gardening system using multiple crops in the same space, imitating the diversity of natural ecosystems. It overproduces compared to monocultures and contains many different ecological niches, which are all occupied by useful species."
The kitchen garden
Within easy reach of the home is the vegie garden and small orchard. Even though surrounded by acres, it's a modest yet highly productive space filled with seasonal edibles. Annette says they are both self-proclaimed foodies, so they grow what they like to eat.
Vegies grow in 13 raised beds, all constructed of reclaimed hardwood railway sleepers, simply bolted in each corner and sized so every part of the bed can be reached easily. As a bonus, each railway sleeper top provides comfy garden seating. The beds have been cleverly constructed at an angle to avoid what could have been considered a boring or too ordered vegie space.
Some of the elevated beds had whole untwined bales of hay stacked into them before being topped with mushroom compost, aged animal manure and compost. Others were built in the lasagne method: layer upon layer of hay, manure and compost.
Plenty of hay was needed so they bought a large round bale from which to pick. Les said they bought "mulch hay". This isn't good enough to feed to stock and there was a drawback for the garden: it rotted quickly, which meant the soil level in the raised beds dropped dramatically. Les advises using first-class lucerne.
Below the vegie area, three swales have been created. Each is about 45m long and 1–1.5m wide. "The swales are a wonderful and most important technique for rainwater harvesting," explains Annette. "Our three capture surface water runoff and send it deep into the ground, which reduces erosion. The captured water nourishes our fruit trees, planted in what's called the berms — the mound of earth between each swale."
In fact, she says, during a nine-month dry spell the fruit trees were watered only three times, so the swales did their job to keep moisture in the root zones.
Fruit trees, including pear, apricot, apple, mulberry and citrus of all kinds, thrive in the swales. This industrious couple even relocated many of these from their Sydney garden. Vegie bounty includes capsicums, okra, onion, yacon (Peruvian ground apple), celery, herbs and loads more.
"How good is our food?" asks Les. "When you lose a lettuce in the back of the fridge for nearly six weeks and pull it out to find it in much the same condition as you would buy it from a supermarket, you know it was better than anything available in any city."
Around the edges
Annette has embraced one of the most imaginative and clever things in permaculture. Rhizome barrier (or edge) planting. She says you learn in permaculture that edges are the most productive area of the landscape because all the nutrients you give the soil leech down. Unfortunately, this means a huge amount of extra work as any lawn adjacent to vegie beds will grow three times faster on the edges.
"Our kikuyu lawn rapidly develops long runners going into our raised beds, encroaching on the garden, which meant we were using extra time and energy with the old whipper snipper or pelican sheers," Annette explains.
After a gentle reminder from their permaculture teacher, Darren Doherty, Annette started use different plants they like to eat or use as mulch or compost. And it has been a success. Annette can now mow as close as she wants to the raised garden beds; grass is kept at bay and there's a variety of great herbs. Plus it looks beautiful.
The south-facing edges are planted with comfrey. With its beautiful pink bell-like flowers, it makes great compost. When planted on a north-facing edge, though, it failed; it hated the hot sun and wilted, looking distressed and crisp.
Thyme and lemon thyme instead occupy the north-side edges. The herbs are prolific, though they don't stop kikuyu runners, Annette says. No matter, the thyme edge will stay "because we love it — it tastes great and smells gorgeous when you walk on it or mow".
Mint has been a success but the kikuyu runners got through and had to be regularly removed. With more pruning it may thicken up. Lemongrass and peppermint also feature as they use a lot of lemongrass in cooking, plus it makes great mulch and keeps out the pesky kikuyu. Annette loves the peppermint for its sweet aroma that "feels so good" when you walk on it or mow it. She hopes it will thicken over time.
By far the star performers in the border experiment are the garlic chives (also known as Society Garlic or Gentlemen's Garlic). "There were massive clumps around the back of the house," says Annette. "Thy tease apart easily; you plant it and stand back and watch it grow. It thickens up quickly and the flowers are pretty, taste great and are wonderful in salad. Importantly, this plant forms an impenetrable rhizome barrier, still leaving easy access to the raised bed."
Model management
Les and Annette's Edible Forest is quickly becoming a demonstration permaculture/holistic management farm and is just 10 minutes out of Wingham, NSW. Annette says their dream is to have an education centre where people can learn and implement the skills needed to created organic gardens and edible forests of their own.
They currently host a number of field days in conjunction with Manning Landcare, focusing on Keyline concepts and permaculture design. Both make of point of thanking Alison Allan and Lyn Booth from Manning Valley Landcare for their invaluable support, as well as the many friends that mucked in. You can keep track of what Les and Annette are up to on their website: theedibleforest.com.au.
Words by Diane Norris
Photos by Les Mulder & Diane Norris
Originally from Good Organic magazine Vol 5 No.2