A canny mix of urban and coastal design elements sets this Sydney garden apart from the rest.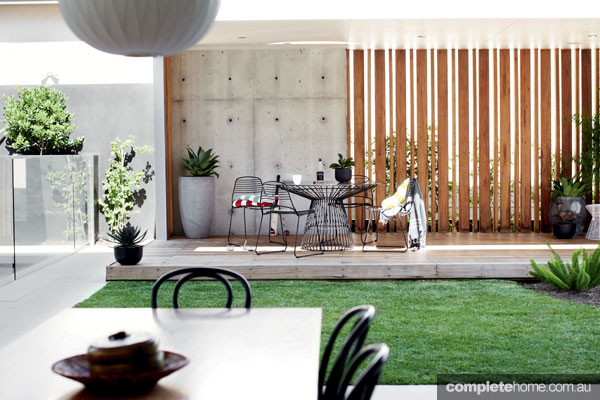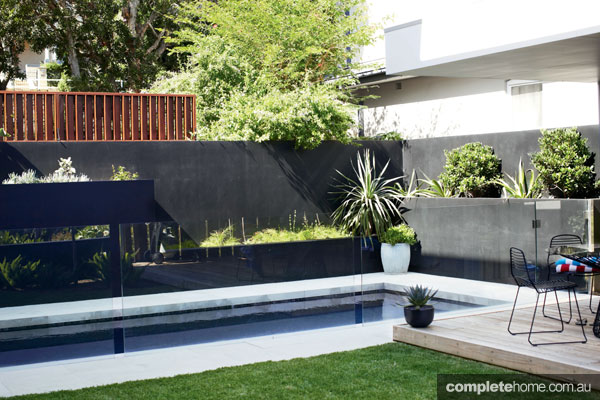 There are two ways a garden can complement the architecture of a house: through stylistic consistency, or the creative use of contrast. This beachside beauty in the Sydney suburb of Clovelly is a perfect example of the latter, illustrating how eclectic design can reinvigorate a space. As the house occupied a large part of the block, it was essential that the garden was expertly managed to achieve perfect harmony. Two professional teams were
brought in to collaboratively create the new landscape: a design team from Michael Cooke Garden Design and an installation team from Harrison's Landscaping.
"It's a garden of contrasts," says Josh Harrison, who led the construction team. "The colours contrast, the plantings are totally informal and a diverse mix of materials was used. Also, Clovelly is a coastal suburb and the design really reflects this." The plants were carefully selected to soften the hard surfaces as well as create interest. A varied selection was used, including spider lilies, bromeliads, gardenias, agaves and succulents. "These help to detract
attention from the imposing structures; they also work to promote that light and casual coastal environment," says Josh. "In addition, they are all hardy plants which ensures they are low-maintenance and droughttolerant."
The pièce de résistance is a captivating open-plan cabana. "As you walk through the house, the cabana is the first thing you notice; it catches your eye immediately," says Josh. The cabana utilises a range of materials, including a concrete section of wall and spotted gum timber screens. "All the materials work really well together even though they are completely different," says Josh. "You wouldn't think that the hardness and coldness of the concrete would work next to the beautiful natural spotted gum timber but it does."
The effect is further enhanced by the clean lines of the Jak and Jil outdoor furniture, which provides the ideal place to relax with a quiet drink. Pots in various sizes are placed throughout the cabana, creating a relaxed vibe and bringing added interest, colour and texture to the stage. The addition of a glass fence around the pool keeps children safe and the backyard feeling open and spacious. The final touch is a series of rendered, black-painted walls and planters which contrast with the light sandstone paving of the pool surrounds. The result is a garden in which each element works to both contrast and complement the next, allowing the garden to come together in perfect harmony.
Written by Erina Starkey
Photography by Natalie Hunfalvay
Originally from Backyard & Garden Design Ideas