Produce is still abundant with lots of fruit and vegetables to harvest. Gardeners across the country are busy saving seed and putting away preserves made from excess crops
Vegetables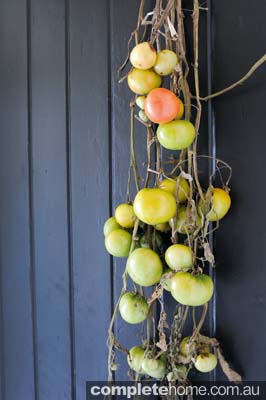 Save seeds from top-performing summer crops to replant in spring — store in a labelled jar. Use any green tomatoes that remain on bushes for relish and chutney. Harvest the autumn bounty of mushrooms and pumpkins. Store spare pumpkins in a cool, airy spot to use through winter. Early crops of kale and snow peas are ready to pick. Chokos, too, are bountiful and at their most tender picked small. These vines can be cut down by winter frost, so make sure chokos are growing in a frost-free spot. Clear away summer crops to make way for autumn and winter plantings of broccoli, Brussels sprouts, cabbage, kale and peas as well as garlic and onion.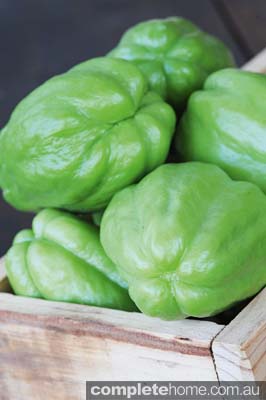 If you plant nothing else this month, plant herbs. They are so giving for such little effort. Coriander, basil and lettuce can bolt to flower and seed if allowed to become stressed from a lack of water or nourishment as they grow. Water these leafy crops daily to keep them growing and leafy and to stop them bolting. It's a top time to put in a crop of potatoes to harvest before the wet season returns along with pumpkins. Sow beans, both bush and climbing, and pop in rosellas, too.
Fruit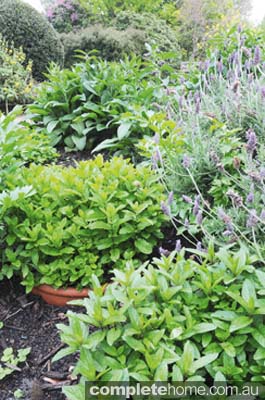 Ready for harvest now and over the months ahead are Chinese gooseberries, better known now as kiwifruit. Prune these tangle-prone vines in winter after harvest. Citrus continues to shine with mandarin, lemon, lime and grapefruit ripening well. If the season is dry, water citrus deeply every week. Pay particular attention to oranges, which are prone to splitting with irregular water. These need a deep soak once a week. If you want to add a citrus tree to your garden and don't have much space, try a dwarf lemon in a large container — there are plenty around now to plant.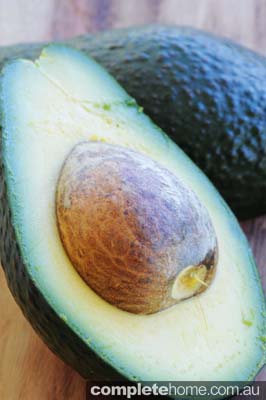 Continue to harvest avocado. If there's room in your backyard, extend your harvest by planting late-maturing varieties such as Hass, which crop from winter to spring. An easy way to clean up fallen fruit in the orchard is to allow chooks to forage amongst it. If you are short of a chook, rake up the debris to add to the compost heap.
Compost & soil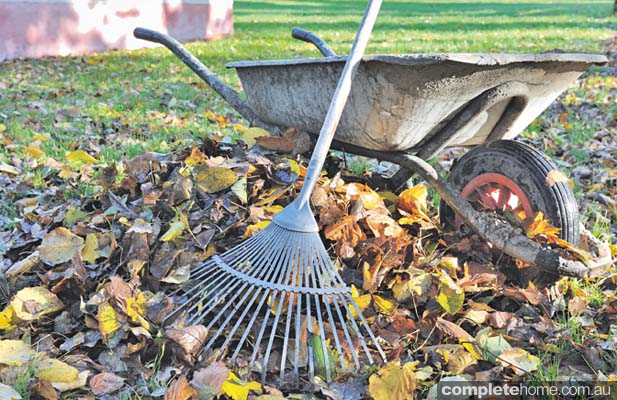 Autumn means free compost. In cool and temperate gardens with deciduous trees, this is the time of abundance for the home composter as the autumn leaves fall. Make the most of fallen leaves (including those that fall in gutters) by erecting leaf bins. Drive in star pickets, then wrap chicken wire around. Fill the bins over autumn and winter. Keep the leaves moist to help them break down into nutritious leaf mould, which can be worked into soils in spring and summer. To make the job easier, use a wide leaf rake with good-quality tynes.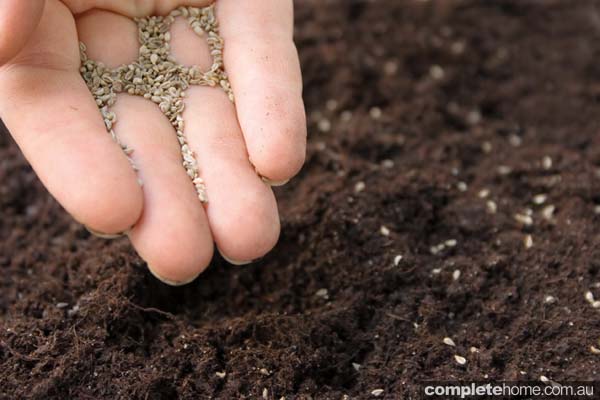 Raised beds are a boon during the wet season as they give vegies the good drainage they need, but as conditions dry they may need frequent watering. Also keep an eye on containerised plants, especially those on sheltered verandahs or under the eaves. Compost heaps may need to be moistened as well, to aid decomposition. Always chop up woody and leafy material well before adding it to the compost heap to assist the rapid breakdown that leads to good compost.
By Jennifer Stackhouse
Originally from Good Organic Gardening magazine, Volume 5 Issue 6