Late summer is a time of bounty in edible gardens. Make the most of late summer crops by picking frequently. Swap or preserve whatever you can't eat fresh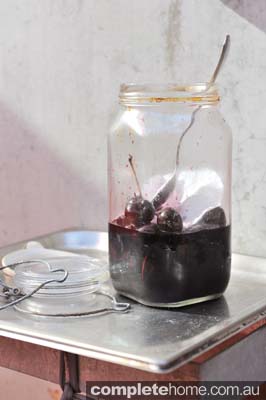 For all climate zones
Blossom end rot
Blossom end rot is a calcium deficiency brought on by erratic watering. It particularly affects tomatoes, which develop a telltale brown leathery patch at the base of the fruit (at the point where the flower was attached). However, cucurbits such as zucchini, pumpkin and squash are also affected. In these crops the fruit may be yellow and rot while it is still small. Combat blossom end rot with regular watering. Before planting next summer's crops, dig lime into the soil.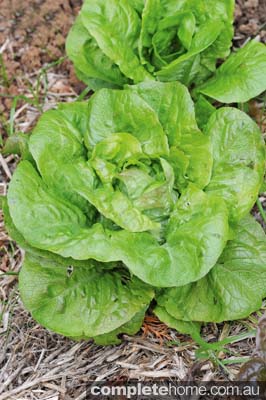 Vegetables
Cool & Temperature
As hot days continue, shade crops to prevent sun damage and to allow new plantings to establish. Seedlings are particularly vulnerable to heat damage. Leafy crops such as lettuce and parsley may bolt (that is begin to flower and seed) if allowed to dry out. Make the most of the cooler hours of the day to water and tend crops. Stay on top of pests, diseases and weeds by inspecting plants daily and dealing with any problems quickly. Hunt for and squash 28-spotted ladybirds and pumpkin beetles and their eggs and larvae. These pests skeletonise leaves on pumpkins, zucchini and squash. Pull out spent crops or those that are hard hit by fungal diseases to make way for autumn plantings of brassicas, garlic and leeks.
Tropical
Regularly remove spent crops or those badly affected by diseases such as powdery mildew. Don't put diseased material into compost heaps. Instead, it can be buried. Continue to renew fruit-fly baits with a fresh mix and reapply. Liquid-feed leafy crops so they are encouraged to keep growing. Plant cherry tomatoes for an autumn harvest. Begin to dig in green manure crops before next season's planting.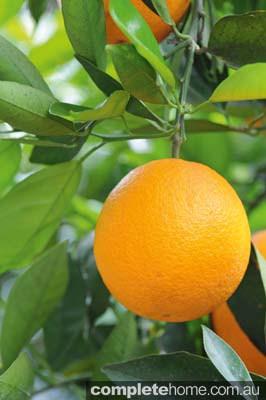 Fruit
Cool & Temperature
Continue to maintain fruit fly protection and dispose of any affect fruit. Check protective bird netting over crops. Always remove and store nets after fruit is harvested. Also, lightly prune trees after harvest. Feed citrus trees now using citrus food or an all-purpose organic fertiliser such as pelletised chicken manure. Where areas are dry and water is limited, greywater can be used to water fruit trees. Don't store untreated greywater for longer than 24 hours as it can become a soup of dangerous bacteria.
Tropical
Fertilise all citrus trees using an organic plant food formulated for citrus, compost or mulch enriched with well-rotted manure. Also feed other productive plants not already fed this summer, including passionfruit, banana and pawpaw. Continue to bottle, freeze or dry excess crops. Regularly collect and dispose of spoiled fruits by burying them. Poultry help clean up fallen fruits and reduce pest problems, so allow them to free-range around fruiting plants but keep them out of the vegie garden and away from new plantings.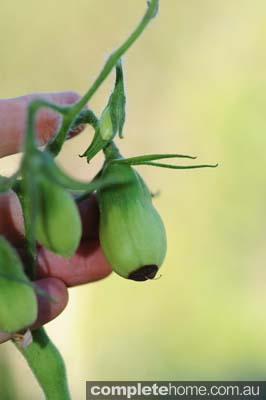 Compost & soil
Cool & Temperature
Cover soil lightly with a fine layer of compost topped with a thin layer of coarse organic mulch to help prevent it from becoming hard to wet. Compost is preferable to soil wetting agents in the organic garden. Don't mulch too heavily as this can stop moisture from reaching the soil — a 3–5cm layer of loose mulch is sufficient. Turn compost heaps to keep them working efficiently. Where blackbirds are disturbing mulches around plants, peg a strip of chicken wire the mulch. If this is too unsightly, replace mulches with spill-over edging plants such as daisies, lavender, parsley and nasturtiums, which will also attract pollinating insects as they flower.
Tropical
Prepare for dry times ahead by improving the moisture-holding ability of your soil by adding organic matter such as compost and well-rotted manures. Dig the organic matter into new areas that are being prepared for planting and also add it as surface mulch around existing plantings and let the earthworms do the work of incorporating it into the soil below. Chopping up green and woody material helps it break down faster as mulch or in the compost heap.
By Jennifer Stackhouse
Originally from Good Organic Gardening magazine, Volume 5 Issue 5