Whether moving house to a new garden or just planning another bed in your existing one, preparation and observation pay off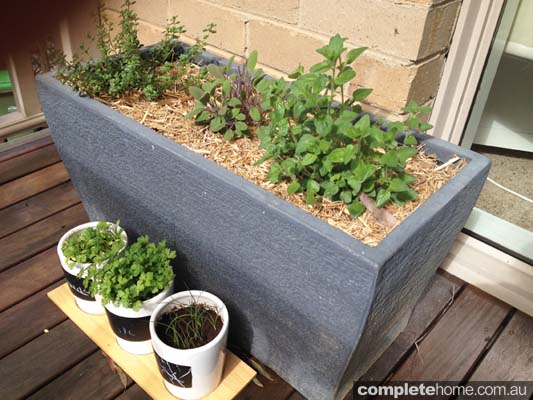 Six weeks ago my little family and I moved house. A week later, we welcomed our second son into the world — so it's fair to say I haven't had much time for gardening lately. Instead, I've been using the time to ponder and plan my edible garden-to-be.
While it's been tempting to jump in and start planting out my barren backyard straightaway, I've come to realise the positive side of having this time to observe my future garden.
Whether you're creating a new edible garden space or making over an entire garden, there are a few things worth considering before you start buying plants and digging holes.
Sunlight
Plant labels will tell you how much sunlight a plant requires, so working out where to plant is easy — right?
Well, yes, but only if you know how the sun moves across your garden during the day. It's not as simple as just presuming that because an area faces northwest it will get full sun. Only by monitoring the area over the course of a day can you make this judgment. Perhaps a tree shades the area for most of the morning so it actually only gets an hour or two of sun in the afternoon.
I've discovered my south-facing back deck gets a few hours of morning sunshine; this will make it an ideal place for pots of coriander and mint. I've also noticed that a seemingly well-exposed northwest-facing bed actually gets mostly dappled light, thanks to an arch of large gumtrees nearby.
Remember to consider the seasons as well when watching the sun's movements. In winter, the sun is lower, while the summer sun takes a higher arc across the sky, turning areas that are partly shaded in winter into spaces perfect for heat- and sun-loving summer vegies.
Productive fruit trees are a great way to screen windows from the harsh afternoon summer sun. But if those same windows benefit from the warming touch of winter sunshine, you might like to consider deciduous trees like peaches, nectarines, apples and pears to allow the winter sun into your home.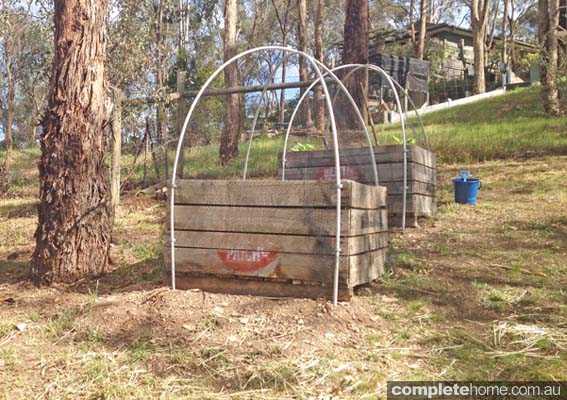 Climate
I've moved only 10km up the road, but I'm surprised at how much the climate has changed. I'm in a more frost-prone area and the mornings are much cooler. However, our garden is considerably more sheltered than my last patch, thanks to our hillside position and surrounding gum trees.
Chatting with my neighbours, it seems they often get a frost in late September, so this is something to consider when planting out seedlings and selecting fruiting trees.
If you've completely changed climate zones, it's worth joining a local gardening club or chatting with your local nurseries about what edibles work best in your new area.
Get to know the locals
By locals I mean the not-so-friendly ones: your local cohabiters. I've spotted pesky poo on the patio and heard thumps on the roof during the night, so I know I'm in for a battle with possums. Rigging up netting over my garden beds is going to be essential. I've also spotted several neighbourhood cats prowling the yard and digging in the dirt — yet another good reason to net my patch.
It's also likely that in your new garden you might encounter pests or diseases you're not familiar with, so a good pictorial book such as What Garden Pest or Disease is That? by Judy McMaugh is essential for helping you identify and organically control any nasties.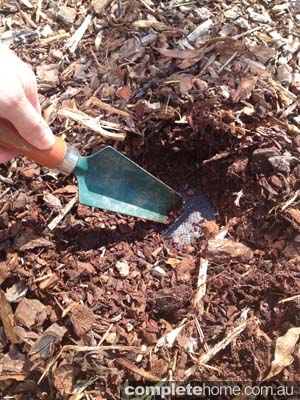 Soil
Don't leave getting your hands dirty until after you've bought your plants — take a shovel and investigate the soil in different areas of your garden. Remember, most gardens won't have the same soil profile throughout. Pay particular attention to existing garden beds, as many vendors will go a little crazy spreading mulch around before selling as a way to hide problem spots or poor soil.
In what looks like an inviting (albeit empty) garden bed, I've discovered 10cm of mulch and a layer of weed matting on top of a rock-hard base of poor soil. Little wonder there are no plants in the ground here!
Improve your soil before planting using organic compost and certified organic animal manures. Don't forget to top-dress with a layer of good-quality mulch to retain moisture.
Keep reading Cyber Chat and my blog Bean There Dug That to see how my edible garden develops.
To follow my edible gardening adventures and for more tips and information, visit my blog beantheredugthat.com.au.
Words by Chloe Thomson
Originally from Good Organic Gardening magazine, Volume 5 Issue 5