Autumn is harvest time for summer crops. If it has been a good season, your garden may be overflowing with delicious produce, so autumn is also the time to swap what you can't use and turn your hand to preserving for the months ahead
Vegetables
Cool & Temperate
Beans, cucumber, pumpkin, squash, tomatoes and the bountiful zucchini are ripe for the picking this month. Keep harvesting regularly so the crop continues and to avoid over-mature fruits. Zucchini, in particular, turn rapidly from sweet finger-sized vegetables to large, watery marrows. Share what you can't eat or take steps to preserve your harvest. Excess crops can be bottled, preserved as pickles, relishes, chutneys, sauces or jams, dried or frozen for later use. As the month progresses, some crops are affected by powdery mildew, which may be seen on zucchini, pumpkin and cucumbers. Dieback caused by leaf nematode can affect tomatoes. Rooting out affected plants is the best control. As crops are removed, dig in or spread compost to ready the beds for planting cool-season crops such as peas.
Tropical
As the wet season with its rain and humidity eases, the soil is ready to plant edibles such as herbs and cherry tomatoes, which can be short-lived and disease-prone when the season is hot and humid. Harvest ginger and galangal roots, yam, cassava and water chestnut.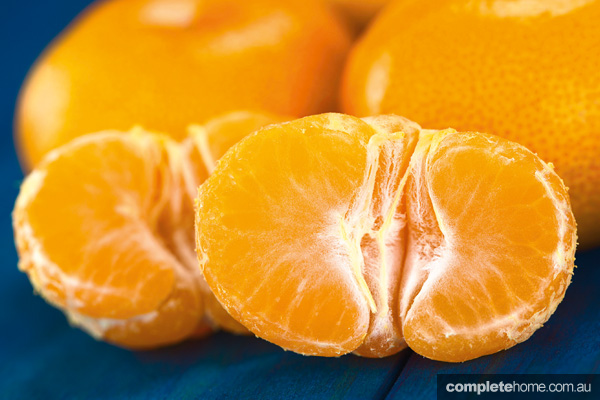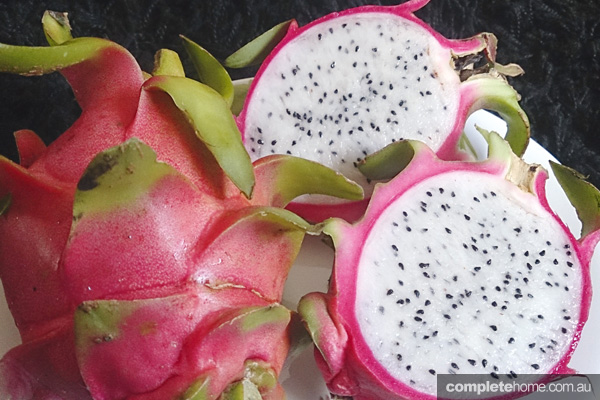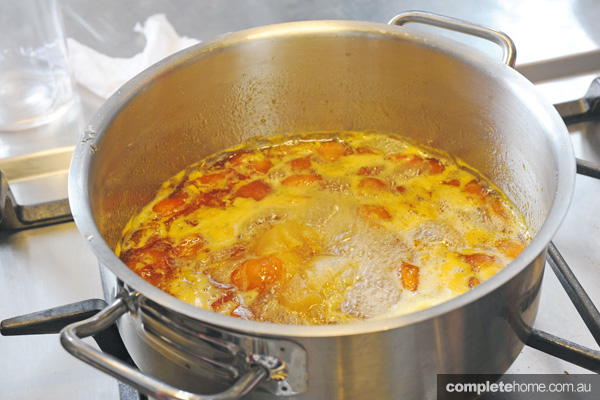 Fruit
Cool & Temperate
Autumn is the beginning of the citrus season, which continues through to spring. Mandarins lead the citrus parade. These thin-skinned fruits may be attacked by fruit fly, so maintain treatments until after mandarins have been harvested. Also ready to harvest in early autumn are new-season apples and pears along with quince, grape, fig, tamarillo, kiwifruit, pomegranate and feijoa. Feijoas need protection from fruit fly as these little insects can destroy the entire crop. Where there have been good late-summer rains, passionfruit keeps cropping but ripening may be slow in cold regions.
Tropical
There's a curious crop that's ready to harvest now. Dragonfruit is produced on a climbing cactus. It ripens to red when ready to eat. If your plant has failed to fruit try hand pollination of the afternoon or evening flowering blooms. Prune stems that have fruited. The tropical and subtropical abundance continues with avocado, custard apple, citrus and macadamia nuts all ripening. Feed bananas by spreading a rich mix of chook manure around plants. Use a potash-rich plant food on avocado, mango and papaya (pawpaw). It's also a good time for planting to extend the variety of your tropical orchard. Consider adding tropical varieties of peach and nectarine.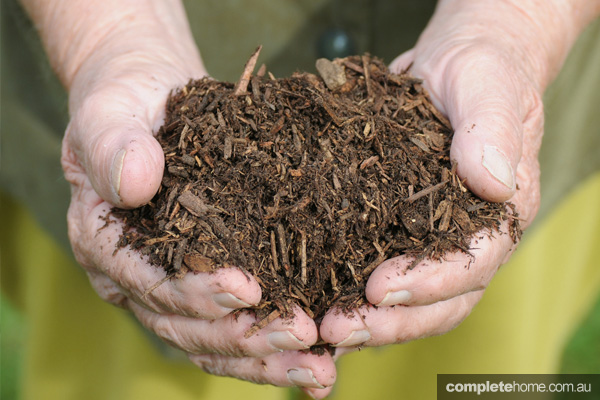 Compost & soil
Cool & Temperate
Warm autumn soils can be readied for winter and spring crops. Prepare soils by digging in homemade compost that's matured over summer. This adds nutrients and also raises the soil level in garden beds. As summer crops are removed, chop them to add the spent growth to compost heaps. Use a sharp spade for this chore. Where you don't want to cultivate more crops, sow a green manure crop to cover the soil during winter.
Tropical
Cover moist soils with a thin layer of organic mulch to conserve moisture in the face of the dry season ahead. Compost that's matured over summer is ideal for this task or use well-chopped prunings. Empty compost heaps and spread the contents over the soil and around permanent plants such as fruit trees. Heavy summer storms will have leached nutrients from tropical soils. Replenish them by adding manure, compost and organic fertiliser such as blood and bone to the soil before new plantings. Dig nutrients in well. Add fertilisers to rapidly growing plants, including fruiting crops and vegetables. Use the cooler evening to do vigorous work such as turning the compost heap, spreading mulch or digging.
By Jennifer Stackhouse
Originally from Good Organic Gardening magazine, Volume 5 Issue 6