As the winner of the 2011 Hills Building and Design Award for the Urban Landscape Category, this formal garden is stunning, with a unique Australian flair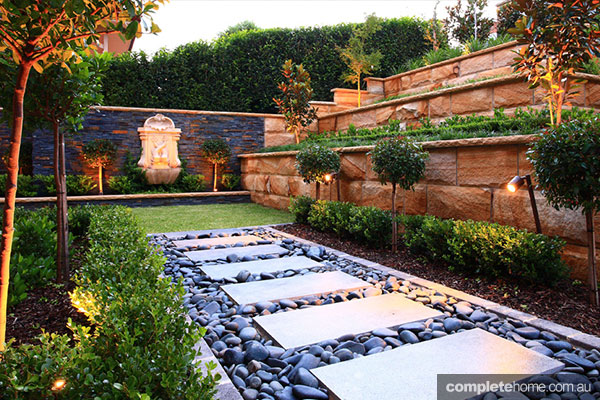 On what was once a steep slope, the clients were looking for a formal entrance garden for their home. With the need for a terraced courtyard-style, Ecodesign looked to using levels and layered planting in order to achieve this.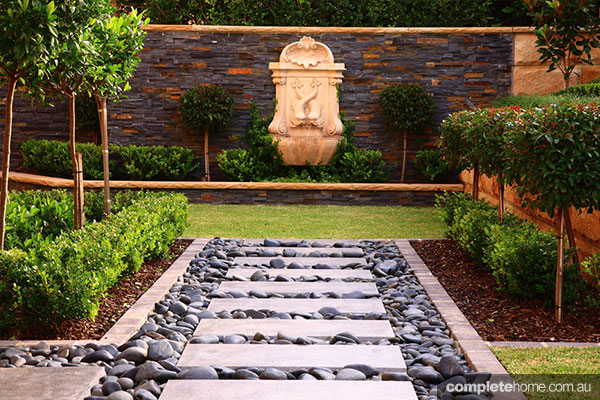 The Kookaburra terrace follows a traditional formal garden layout, with clean lines and structured planting. The use of the mounted wall water feature capitalises on this traditional appearance, and gives the space a fantastic focal point. The use of stepping stones in the pathway and the surrounding pebbles adds to the structure the formal style needs.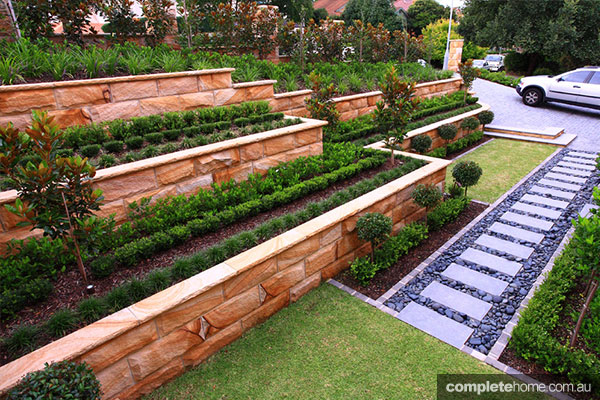 The use of garden lighting gives the formal design a contemporary look and feel. The use of sandstone in the wall coping creates a far more Australian look to the formal style.
Overall, this garden has created a beautiful entry and successfully updated the formal garden style to a contemporary Australian setting.
Written by Lauren Farquhar