Building with stone has never been more achievable or affordable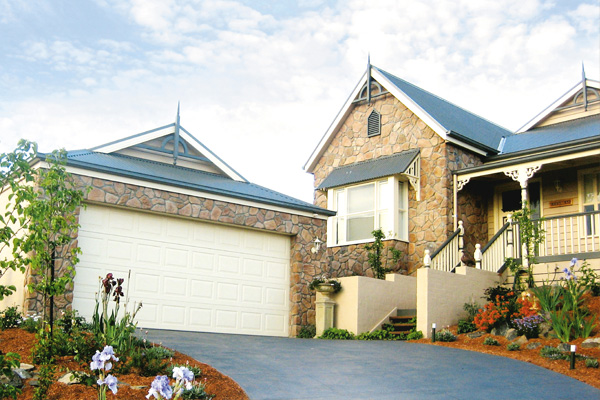 In production for more than 40 years, and compliant with the new Victorian building regulations for BALs (Bushfire Attack Levels), reconstituted stone veneer Hoobler Stone has earned respect within the building and landscaping industries for its "natural" look and ability to weather the harsh Australian climate.
Hoobler Stone is a cement-based product made in moulds cast from natural stone. Hundreds of different shapes are produced in a variety of textures and colours, creating a classic and contemporary range to suit many architectural styles. It's strong, colour-fast and maintenance-free.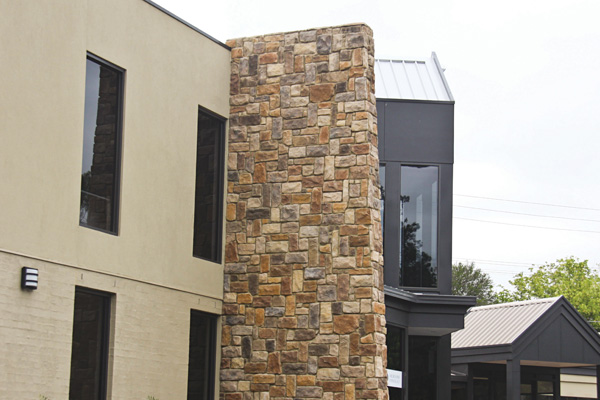 The stone can be applied to almost any type of wall surface, including timber, brick, concrete or fibro. Each piece of stone is randomly fixed into a mortar bed to create the appearance of solid stone construction. And because the stone is flat-backed and applied without ties or special footings, there is greater freedom of design than when using heavier natural stone.
An ideal cladding for domestic, commercial and industrial buildings, Hoobler Stone will add character and individuality to apartments, townhouses, new homes, resorts, hotels, office complexes, shopping centres, aged-care facilities, factories, wineries and restaurants.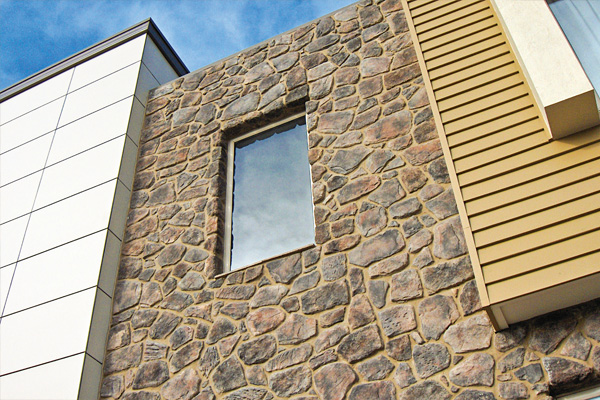 For exterior walls, Hoobler Stone makes a striking feature on pillars, entertaining areas, garden sheds, water features, fences and gateposts, and provides a unique look to internal feature walls and fireplaces. A weatherboard home can easily be converted into a charming stone cottage, a brick home given a new lease on life, or a home extension blended seamlessly with the original building.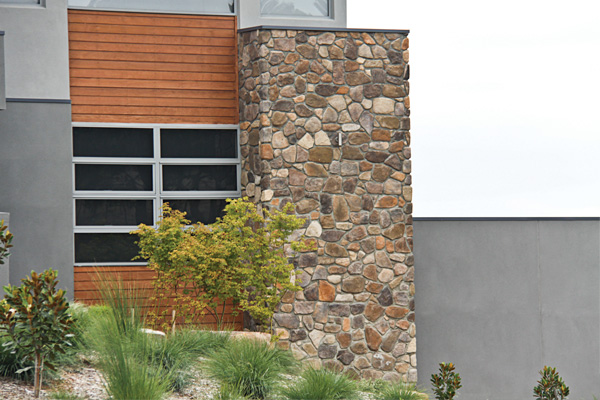 Foundation stones in bluestone and sandstone, perfect for period home renovations, are available in a range of sizes, either regular or chisel-edged. Paving stones are cast with a non-slip, flat surface ideal for swimming pool and spa surrounds, garden paths, driveways and other landscaping projects.
In addition, capping stones and quoinings can be made to order, with adhesive and sealer readily available to complete the job.
Company profile
Hoobler Stone originated in California in the 1940s, when Ken Hoobler developed his method of producing cast stone. Exclusive licensing rights for the manufacture and distribution of Hoobler Stone in Australia were negotiated in the early 1970s. In 2004, John and Deb Duckworth took over the business, moving the manufacturing plant to Geelong. With many years of experience in the building industry, John and Deb have introduced a variety of new stones into the range and aim to exceed client expectations by ensuring a hassle-free process from initial enquiry to project completion.
The service includes a free quote, technical advice and support, and even shopping around for the cheapest freight to anywhere in Australia or the South Pacific.
Independent contractors can be recommended to provide an obligation-free quote to lay the stone, or instructions provided for DIY projects. Hoobler Stone is committed to high-quality products, timely delivery and outstanding customer service.
For more information
Hoobler Stone
Website: http://www.hooblerstone.com.au/
Email: info@hooblerstone.com.au 
Address: 42 Buckley Grove MOOLAP GEELONG VIC 3224
Phone: 03 5248 6988
Originally in Build Home Victoria,  Volume 47