A new outdoor room provides for the family's needs now and into the future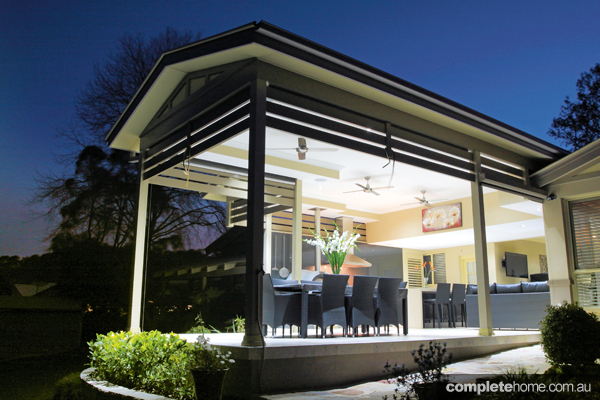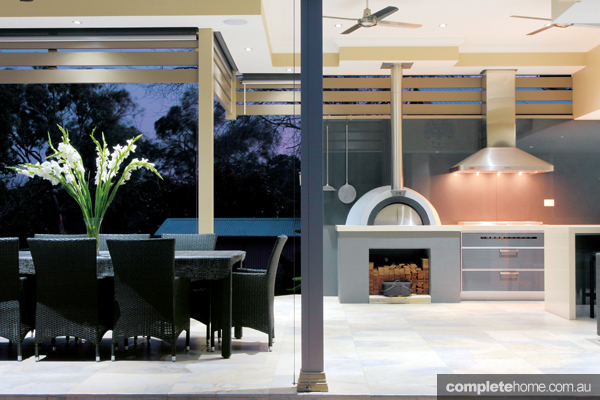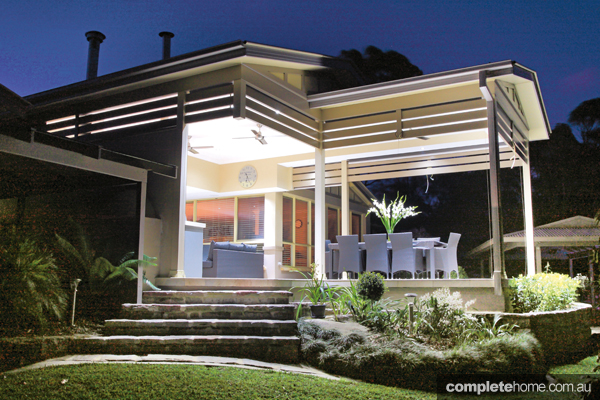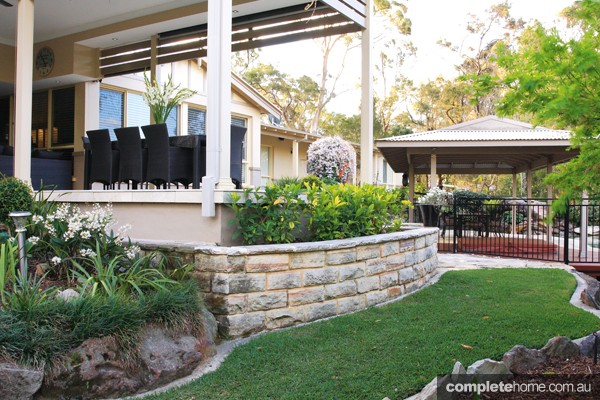 If you love to entertain outdoors, you'll be inspired by this expertly built multifunctional outdoor room. Featuring an outdoor kitchen and separate dining and lounge areas, this modern structure provides for all the family's entertaining needs.
"The owners' design concept was to create additional space — in the form of a covered outdoor structure — for entertaining. The structure had to be oriented to take in the bushland views, complement the architecture of the house and be something the entire family could use and enjoy," explains Peter Latham of the Blue Tongue Group.
The new outdoor room, which forges a seamless connection with the home's interior living spaces, boasts a contemporary outdoor kitchen fitted out with a barbecue and rangehood, wood-fired oven, sink and abundant storage. The kitchen area also includes a table with bar-style seating.
"Adjacent is a comfortable lounge area, which, in turn, leads to a roomy dining area that claims a panoramic view of the tranquil, well-established garden and the nearby swimming pool," adds Peter.
The Blue Tongue Group was responsible for giving form to the owners' vision, which included all the structural work, the marble tiling in the outdoor room, and the sandstone paving. The results speak for themselves.
Known for its attention to detail and ability to create tailored lifestyle solutions, the Blue Tongue Group has more than 20 years' experience in landscape design and construction. This full-service company can provide for all your outdoor needs, from paving and stonework to the construction of decks and pergolas.
Project details
Landscape construction by Blue Tongue Group 16 Binalong Road, Kenthurst NSW 2156 Phone (02) 9654 9926 Mobile 0414 679 989 Email peter@bluetonguegroup.com.au Website www.bluetonguegroup.com.au