A unique timber imbues your outdoor space with an exotic, organic ambience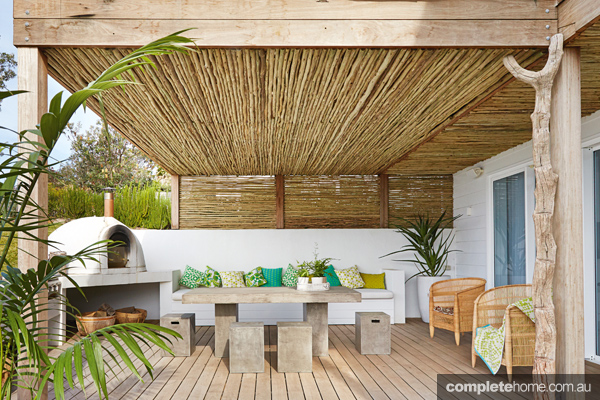 Using wood as part of your outdoor design is nothing new. But coming up with a new take on timber is something special — especially when it includes the use of a wood which is protected in Australia.
Harry Hopkins and Richard Lubner combined their expertise in landscape design and marketing to come up with the idea of latte poles. They're crafted pieces of wood made from Australian Eucalyptus grandis. However, the wood's not grown here, but in South Africa, where it's known as latte.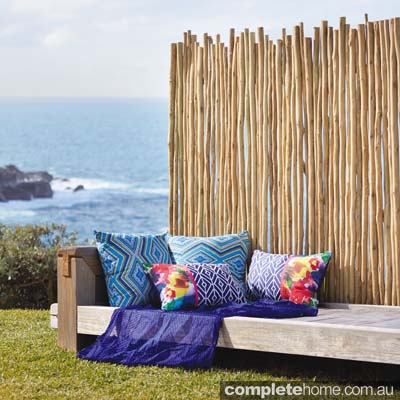 First introduced around 1885 with seeds sourced from New South Wales, Eucalyptus grandis (also called rose gum or flooded gum) has successfully become the most important hardwood for the South African forestry industry. It's grown in sustainable tree farms, which also provide opportunities for local communities.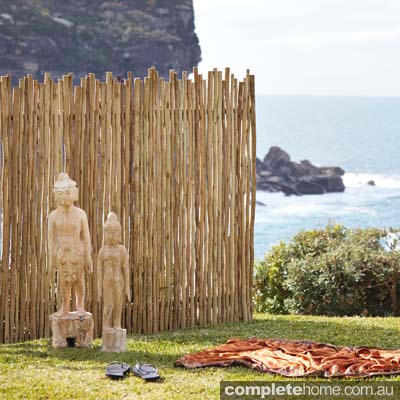 Latte poles are created from this hardwood, and provide a durable yet beautiful option for outdoor design. They boast a long, straight grain, light colour and resistance to weathering and mould. They can last for 20 years or more and installation is easy.
Harry designed this project and it was created by PCM Constructions using latte poles in a variety of ways, including being utilised for walls and ceilings.
"I wanted an easy-living, unpretentious home that was organic and contemporary in feel," says Harry. "A home that was welcoming and warm, with spaces that created a sense of wellbeing and peace. The brief was to capture the beauty and essence of nature around this property. It also needed to harmonise with the indoors and create seamless integration between inside and out."
The property used to be not much more than a small shack with an extremely overgrown garden. Now, both the house and garden have been transformed.
The project wasn't without its challenges, though. As well as not upsetting the neighbours during construction, creating shade from the sun without compromising the design was paramount. The look is Cape Town meets Brazil — an exotic yet organic feel which reminds the owners of homes they've lived in on the coast of the eastern Cape.
While the poles create intimate spaces, they also allow for stunning views of the sea and of Ku-ring-gai National Park, central elements of this most special of outdoor spaces.
Project details
Design touchwoodtrading.com.au
Construction pcmprojects.com.au
Written by Lizzie Fawcett
Originally from Outdoor Rooms magazine, Volume 26