Strong, durable and versatile, Bamstone bluestone meets all your landscaping needs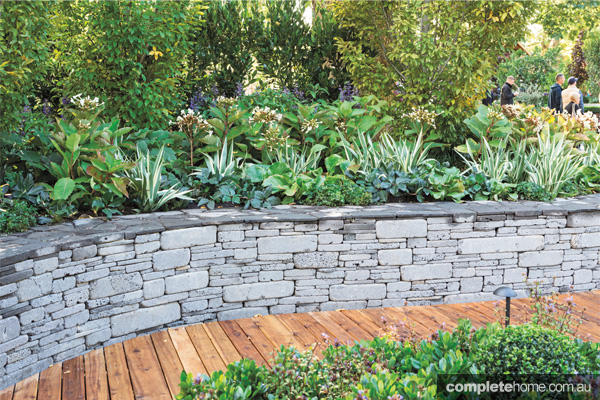 Bamstone bluestone offers unsurpassed versatility and quality. This superior bluestone, which is quarried and manufactured in Australia, is used in high-profile projects across the country, including the stunning garden, dubbed Quietude, shown here. Designed by Cycas Landscape Design and Lisa Ellis Gardens, this garden won the coveted Best in Show Award at this year's Melbourne International Flower & Garden Show.
Bamstone bluestone is 100 per cent Australian and is the purest bluestone in the world. It is consistent in colour, texture and appearance and will stand the test of time.
From their quarry and manufacturing base in Port Fairy, Victoria, Bamstone produces a broad array of bluestone products, including paving, steps and risers, cladding, pool coping, drop-down pool edges and drystone walls. The company also manufactures bluestone cobblestones, honed interior floors, hearths, fireplaces and furniture that ranges from tabletops to benches. Decorative pieces, such as ponds, water features and rocks, are also part of their repertoire.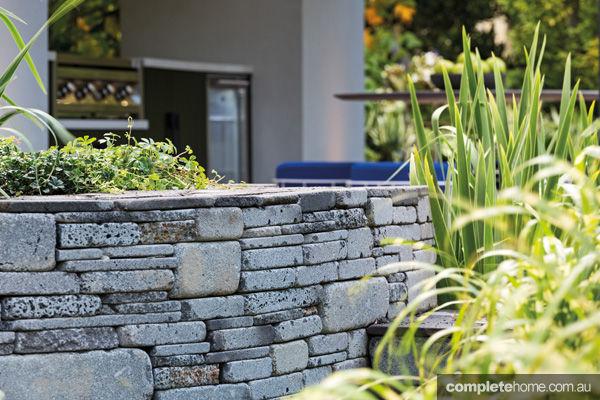 Bamstone's beautiful dry-stacked tumbled bluestone walls were a highlight of the award-winning show garden, Quietude. These walls can be incorporated into any garden, are made in single or double thickness and can be capped with a random-style tumbled cobblestone (as was the case in Quietude) or with solid capping. Bamstone also handcrafted a milled bluestone tabletop for the garden as well as a spectacular "water trough", which was designed by Mark Browning and made by Bamstone using one solid piece of bluestone.
This stunning whisper-quiet water feature had a rippled exterior surface and a honed wet edge. The garden's Estia Design Orb fireplace sat on a solid circular Bamstone bluestone base with the dry-stacked tumbled walling behind the fireplace acting as a magnificent heat bank. Add to this the unique saw-cut bluestone boulders that were used as decorative elements and you can see that Bamstone can create bespoke landscape features as well as customised walling and paving solutions.
Bamstone bluestone has been an integral component of several award-winning gardens, including the gardens that won both Best in Show and a Gold Medal at the Melbourne International Flower & Garden Show in 2014 and 2015, and a Silver Gilt Medal at London's Chelsea Flower Show. Bamstone itself won a Best Export award from the Australian Stone Advisory Association in 2014.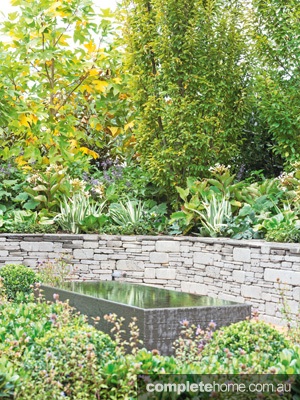 Bamstone's dedicated team of specialty stonemasons and craftsmen produce a wide array of products to meet your every landscaping and building need, whether it's a residential or commercial project. To see what the company has to offer, you can browse the website or visit the factory in Port Fairy, Victoria, 9am to 6pm Monday to Friday, 9am to 12noon Saturdays, or by appointment.
For more information
Bamstone
Address: 206 Hamilton Road, Port Fairy Vic 3284
Phone: 03 5568 2655
Mobile: 0419 522 709
Email: tony.rowe@bamstone.com.au
Website: www.bamstone.com