Pools have become so much more than a place to cool off; for many they are the centerpiece of the backyard, where relaxation and entertainment all occur. Here are our top picks for cooling off in style:
Bushland pool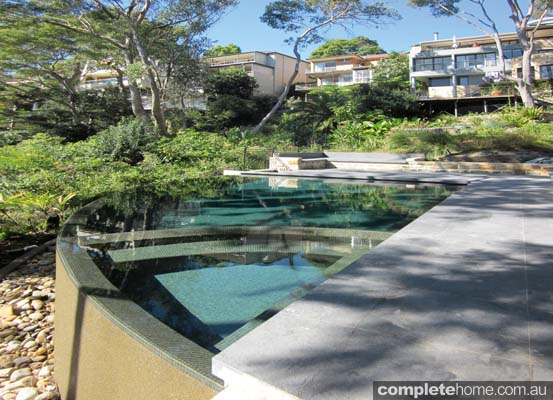 A pool perfect for a secluded bushland property. With the pebble finish on the pool interior and the use of sandstone blocks for the surrounding features, this pool melts into the surrounding environment perfectly.
We love: The use of the infinity edge pool design – it conjures up images of rivers and waterfalls.
Project by A Total Concept
Resort-worthy style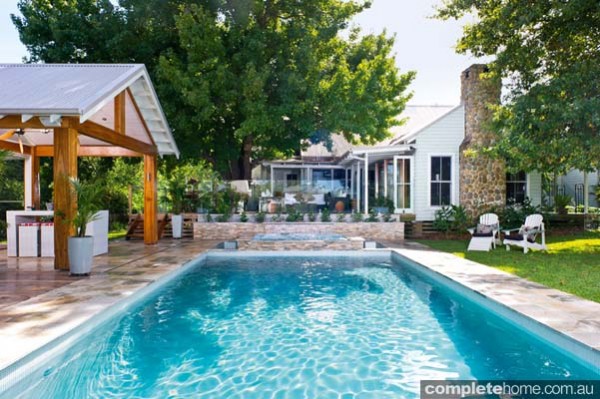 This sparkling pool doesn't leave anything out. A simply designed surrounded by stylish pavers, sandstone brick garden beds and a luxurious cabana (with an outdoor kitchen). It even has a couple of pool chairs under a nearby tree.
We love: the use of timber in the cabana, grounding the design in natural forms.
Project by The Jakin Construction Group
Decked out design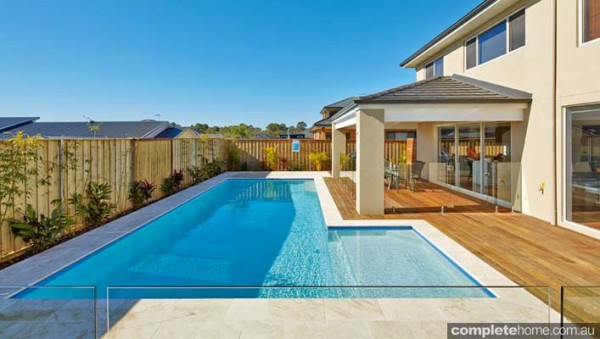 This pool design makes the most of the available suburban backyard's space. This is enhanced by the use of frameless glass fencing and paving in similar tones to the house rendering. All of this ensures the pool and the quality decking surrounding it are the centre of attention in this design.
We love: The close proximity of the outdoor dining area and the pool. Perfect for a sunset swim just before dinner is served.
Project by Jade Pools
Kid-friendly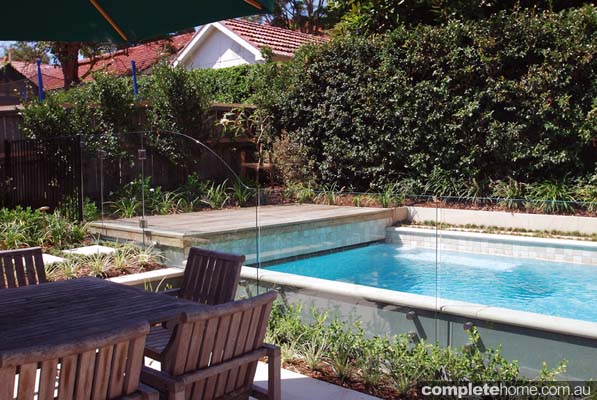 With a decked platform at the end of the pool, this design is great for kids wanting to practice diving or simply have a bit of fun. Meanwhile mum and dad can keep a watchful eye while under the shade nearby. All in all, a perfectly family friendly backyard.
We love: The abundance of plants around the yard and pool.
Project by Urban Escape Landscape Contractors
Unusual decking
The effect of this rounded decking is simply stunning. This original look is a great stand-out feature of this pool. The addition of the outdoor lounge and garden areas simply enhance the quality decking and blue water.
We love: The inclusion of shower heads on the decked wall.
Project by Good Manors
Seamless pool and spa combo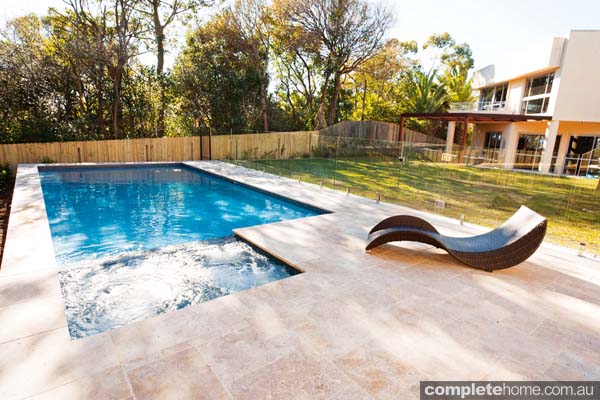 This simple pool design moves seamlessly in the water from pool to spa and jets. Surrounded by a stylish and smart backyard, and with the use of beautiful pavers, this is a fantastic and functional space perfect for relaxing or entertaining.
We love: The amount of space surrounding the pool – perfect for holding parties or dinners.
Project by Freestyle Pools
Ocean views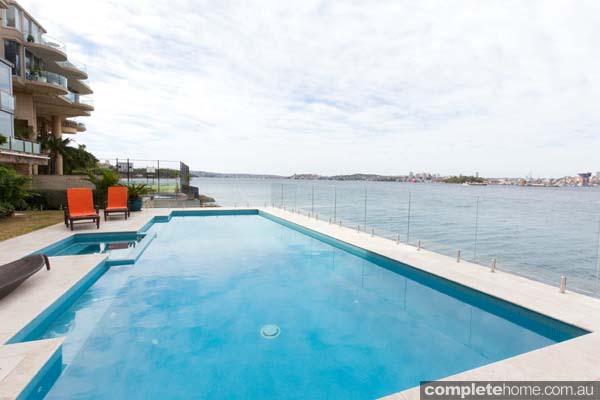 This simple and modern pool design is perfect to look out onto Sydney Harbour. With its very own jetty and glass fencing (perfect for preserving the view) this backyard is a stunning place to relax and entertain.
We love: The amount of steps located around the pool, to allow for sitting in the water and enjoying the view.
Project by Pride Pools
By Lauren Farquhar