When it comes to life in the emerald city, it certainly doesn't get better than a waterfront property overlooking the glorious Sydney Harbour.
For these fortunate homeowners, who wanted a pool for exercise and entertaining, positioning their new pool to take advantage of their stunning water views was an easy decision. However, how to make best use of their limited space took more consideration.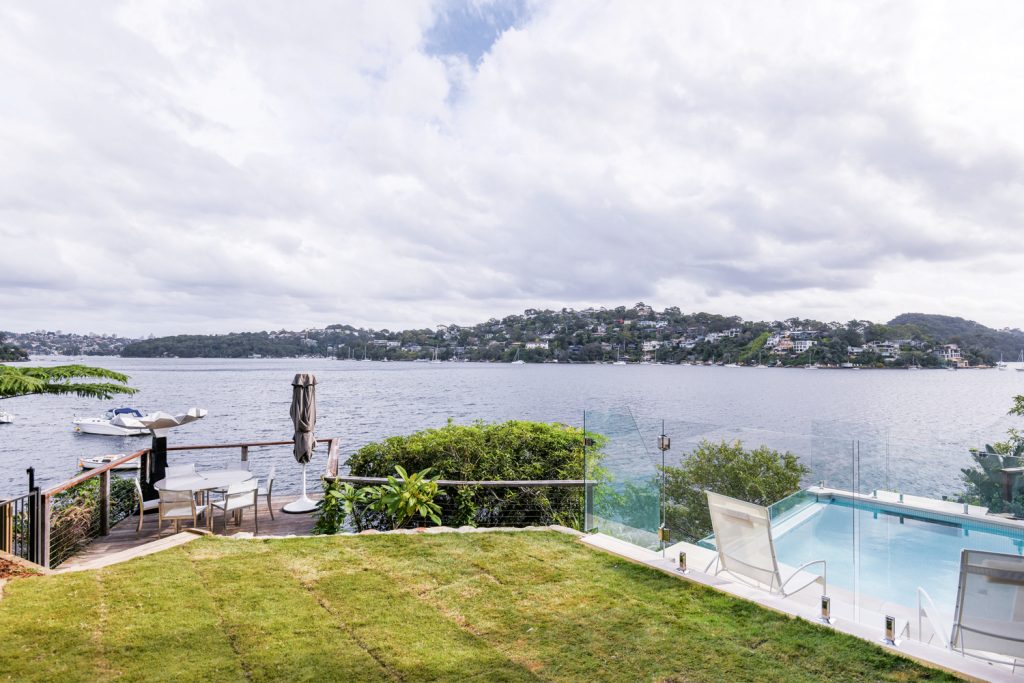 Their geometric rectangular design was a collaboration between them and Sandberg Schöffel Architects, and it was then expertly built by Artesian Pools. "We had very limited space and a very steep drop down to the harbour below," explains Zeb Rodrigues of Artesian Pools. "The architect designed a compact pool of just 4m x 2.5m that makes the most of the views and the tight space, and it cantilevers over the rock face below."
Steps were constructed to allow easy access from the house to the pool, and a pool window takes advantage of the views available from the seat at the end of the pool. Artesian Pools also incorporated special features such as a Remco Swimroll fully automatic pool cover, Remco twin turbine swim jets and Aqualink control system.
As with many sites offering such amazing waterfront views, construction was not a straightforward process. "The excavation all had to be done by hand, with extensive piering to support the pool structure," says Zeb. The final result is definitely one in a million — a perfect example of how wonderful life can be overlooking Sydney Harbour.
Designing a pool that is both functional and a feature of the property is very important to the team at Artesian Pools. Creating something that complements the home, with the best
use of available space and adding value to the property, is integral to the company when carrying out any design.
Artesian Pools was started by Eusebio (Zeb) Rodrigues in 1994. The company works on 25 to 30 new pools a year all over Sydney and country NSW, with a focus on quality, not quantity. The team specialises in the design and construction of concrete swimming pools and the renovation of existing concrete pools. Their commitment to customers is to deliver a beautiful swimming pool using the best materials and high-quality workmanship.
When you deal with Artesian Pools you deal directly with the builder, from the quotation through to the construction process and handover. "We spend a lot of time with the client ensuring the pool will suit their requirements and become a feature of their home," says Zeb.
Artesian Pools is a member of the Master Builders Association (MBA) and has won many awards in recent years, including the 2020 MBA Excellence in Swimming Pool Awards Traditional or Geometric Concrete Pools $50,000-$100,000 and joint winner Traditional or Geometric Concrete Pools $100,001 & over; joint winner in Traditional or Geometric Concrete Pools $50,001–$100,000 category for 2019 and winner of the Traditional or Geometric Concrete Pools $100,001 and over.
For more information