Creating a swimming pool to complement your lifestyle and aesthetic needs can be challenging. Now, your wish for a stylish, maintenance-free and energy-efficient pool has become much easier with the latest QuikClean in-floor cleaning systems.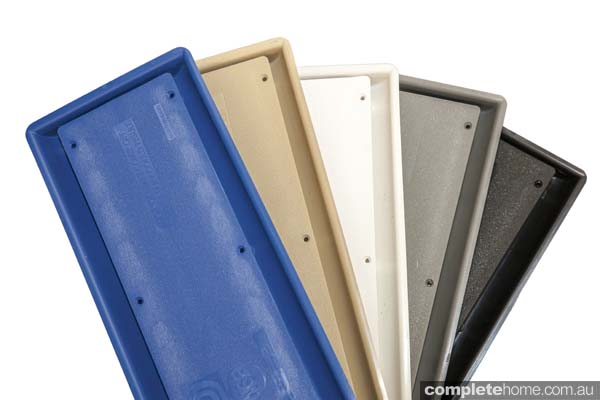 QuikClean saves you time and money by cleaning your pool for you. Its unique venturi technology automatically cleans your entire pool with industry-leading effectiveness and efficiency because its advanced design allows it to operate on just a single pump.
QuikClean removes debris more economically than other systems and returns filtered water to your pool for superior cleaning and circulation. This saves you further time and money by improving chemical efficiency and water quality. Swimming is also more enjoyable because water temperature is evenly distributed.
QuikClean takes its cleaning and efficiency promise to the next level with QuikClean Xtreme, the only system powered by venturi cleaning heads, venturi skimmer and AVSC drain. QuikClean Xtreme venturi cleaning heads increase flow by 23 per cent and increase the cleaning zone by 33 per cent, without adjusting pump flow or energy use. This means more cleaning power for your pool and lower energy costs.
QuikClean systems are available in a range of stylish colours and feature unrivalled warranties. They deliver reliability, bold performance and an incredible return on investment for the pool owner.
The QuikClean range is proudly supported by Cooke Industries, a strong company with a history of award-winning innovation and an industry presence spanning four decades. Cooke Industries is a long-time SPASA member and is highly regarded throughout the pool industry for its Water Witch automatic water leveller and range of specialty products. Cooke Industries understands the needs of pool owners and has a network of building partners that will help make your dream a reality.
Company Profile
Cooke Industries
302 Etiwanda Avenue, Mildura Vic 3500
1300 652 076
Originally from Poolside Showcase magazine, Volume 22