Above-ground pools are making a splashing comeback to the Australian market
Written by Emily Charrison
Sales of above-ground pools are on the rise, driven by a demand from homeowners who are seeking cost-effective swimming solutions. Above-ground — or modular — pools provide a fantastic alternative to concrete and fibreglass swimming pools, particularly for sloping sites and families on a tight budget. Modular pools can be installed above ground, partially submerged or fully in-ground, yet the costs associated with their purchase and installation are significantly cheaper than traditional in-ground pools.
Helping the hip pocket

With advances in construction and design enabling above-ground pools to also be installed in-ground or partially submerged, homeowners have embraced the modular as a budget-friendly alternative to concrete or fibreglass varieties. By saving on the structure, pool owners have more freedom and flexibility to spend money creating an outdoor oasis complete with the latest pool gadgets, beautiful landscaping and cosy cabanas.
Classic Pools, which is recognised as Australia's leading supplier of above-ground modular pools, estimates that about 75 per cent of its modular pool sales are for partially or fully in-ground pools. Classic Pools managing director Michael Chapman says cost is the number-one factor behind the recent surge in demand for modular pools. "Installing an above-ground pool in the ground generally costs half the price of a fibreglass pool and a third of the price of a concrete pool," says Michael. "The structure is very popular for people on sloping sites because it costs a substantial amount to get a concrete pool specifically engineered for difficult sites."
Thanks to design advances, it's hard to distinguish a modular pool in-ground from a concrete or fibreglass pool, according to Michael. "The internal designs on the lining of modular pools reflect the appearance of concrete or fibreglass so it's very hard to tell the difference — even though it's up to half the price."
Good things come in all shapes and sizes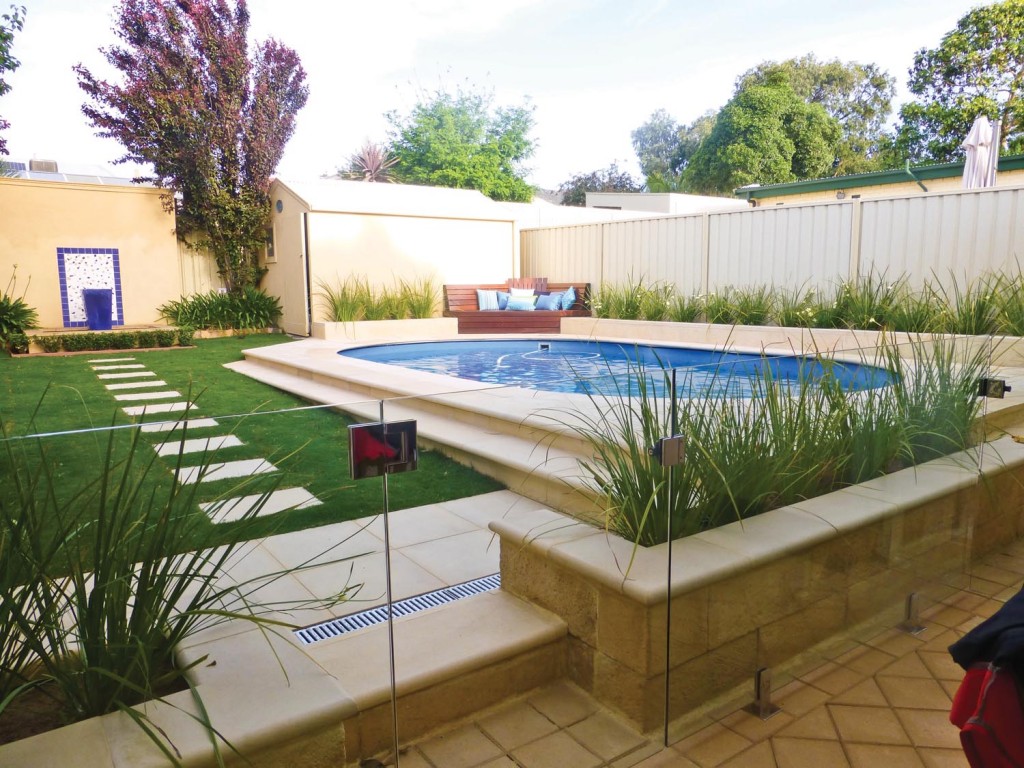 Modular pool kits are available in a variety of pre-engineered shapes and sizes. Michael, who has worked in the pool industry for the past 41 years, says Classic Pools meticulously manufactures each kit to the highest-quality standards to guarantee maximum strength, safety and durability. "About 80 per cent of our sales comprise the traditional oval-shaped pool; 10 per cent is made up of freeform teardrop shapes and we've also noticed increasing demand for rectangular shapes in the past 18 months. Our round-shape pools account for less than five per cent of sales, which is interesting because in the US, round-shaped modular pools are extremely popular."
Advanced materials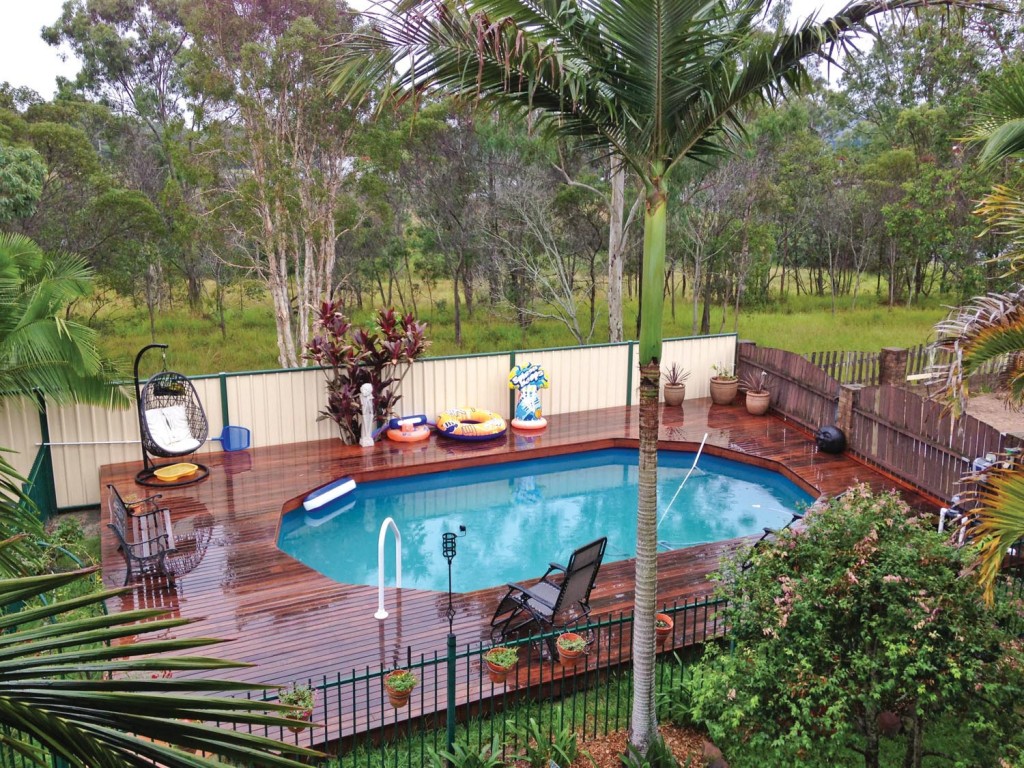 At the forefront of modular pool design, Classic Pools was the world's first company to introduce the salt-water, above-ground pool to the marketplace. This hugely successful pool came onto the market after the company replaced the metal components of its modular pools with resin in 1998. The salt-water resin pool now accounts for 90 per cent of Classic Pools' sales.
Aside from the benefits of salt-water swiming, the resin technology provides unique anti-corrosion and longevity properties. In 2011, Classic Pools released a stainless-steel and resin salt-water pool called the Classic Extreme. Ideally suited for in-ground installation, the Classic Extreme features an exclusive stainless-steel wall with cutting-edge technology to eradicate erosion, making it one of the most advanced above-ground pools to date.
Easy in, easy out
Modular pools can be installed in almost any backyard, providing there is a natural base for the pool to sit on. Modular pool kits come with between 12 and 14 boxes at Classic Pools, meaning they can be easily transported to the site with a trolley. "One of the many benefits of above-ground modular pools is the ease with which they can be installed," explains Michael. "Unlike fibreglass and concrete pools, you don't need a crane to install them."
As easy as modular pools are to install, Michael says they are just as simple to remove. "A lot of people look at their backyard and say they only want a pool for the next 10 years while the kids grow up, and others decide to remove it when the time comes to re-sell their property. Above-ground pools are a great option in these situations because they can be replaced at any time very easily, whereas a concrete pool can be very expensive to remove."
Low-maintenance lifestyle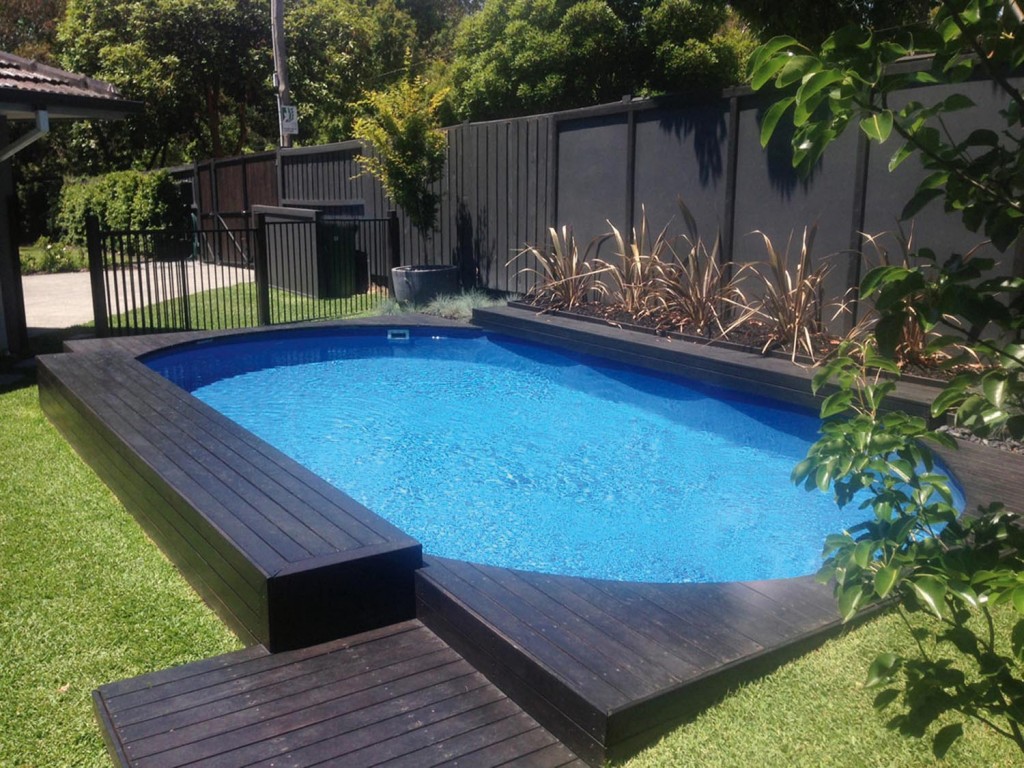 Another benefit of modular structures from Classic Pools is the vinyl liner, designed to make pool maintenance a breeze. As vinyl liners are extremely smooth, bacteria and debris don't tend to stick. "With concrete, some of the lining is a bit rougher so it encourages more dirt and bacteria if it's not maintained properly," Michael says.
Salt-water systems are also low maintenance in the modular varieties because they have a salt-water chlorinator attached to the filtration system. This chlorinator produces a type of chlorine all by itself, as opposed to freshwater pools that require the manual addition of chlorine regularly during the summer months. As with concrete and fibreglass structures, above-ground pools require council permission to install and must adhere to relevant legislations, including fencing.