This unique indoor pool and spa design has brought about a complete lifestyle change for the owners by allowing for a space of pure relaxation and indulgence.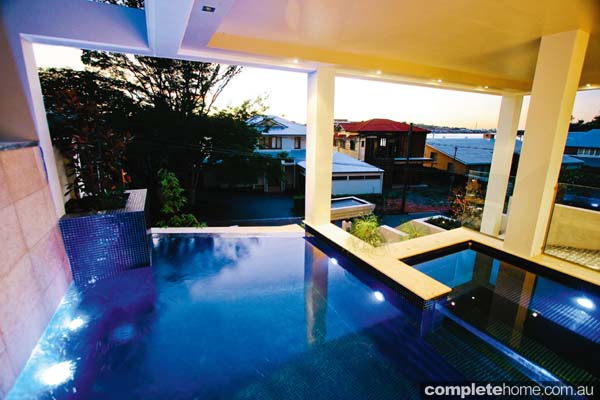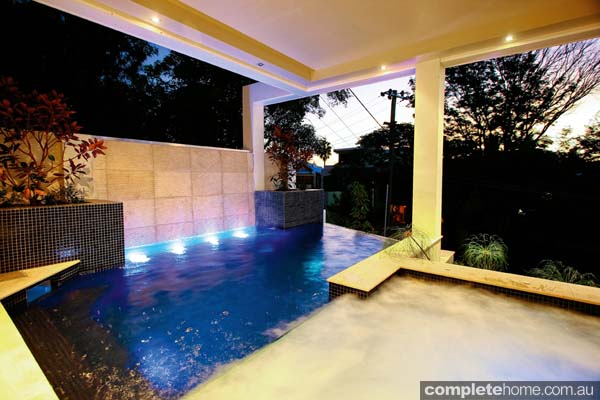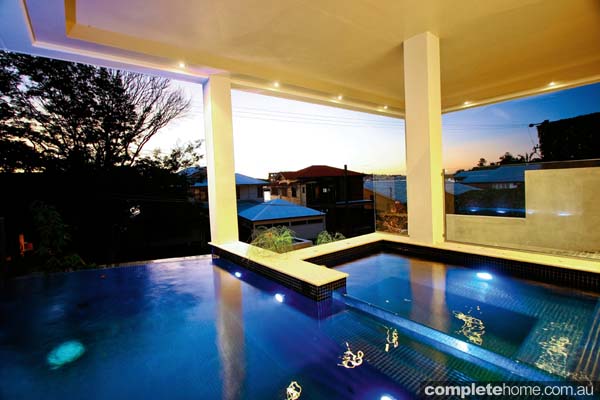 The owners of this truly unique pool and spa sought a complete lifestyle change. They requested a space that allowed for total relaxation and indulgence.
As the site was a small inner-city suburban block with no backyard to speak of, the customers were originally considering an above-ground spa to be located at the back of the garage. With the house value in excess of $3 million, this idea ultimately seemed inadequate. Majestic Pools & Landscapes suggested to the customer that they create an entertainer's delight that complements the existing area and increases the value of the home by incorporating a spa and plunge pool in the front yard.
The original front entry of the house was demolished and relocated, utilising wasted storage space and allowing a steam room and gym to be incorporated. Due to a change in legislation of pool fencing regulations in the area, indoor pools did not require pool fencing, so the entire lifestyle area was designed to be indoors. This added an entirely new dimension to the property and overcame common fencing problems most tight sites encounter.
The spa-and-pool combination became part of the lifestyle change the clients had hoped to achieve originally with an above-ground spa. Both the spa and pool are fully heated and the spa includes therapeutic jets that enable the homeowners to achieve the ultimate in relaxation.
As well as bringing about the lifestyle change, the project has changed the entire look of the house and increased the value of the property.
Majestic Pools takes pride in ensuring its customers have beautiful pools that suits their every need. Majestic Pools rejects the idea that a pool should just look nice and work well; instead, it focuses on creating masterpieces that utilise every dollar to its full capacity. The company's step-by-step client consultation and design process gives clients peace of mind that the design and build of their pool are in good hands.
For more information
Majestic Pools and Landscapes
Brisbane (Southside) Showcase Centre
38 Delvan Street, Mansfield Qld 4122
Phone 07 3245 2111
Brisbane (Northside) Showcase Centre
Relocating to Southside Head Office
Phone 07 3264 4803
Website www.majesticpools.com.au
ABN 56 874 900 198
QBSA 44312
"Fits Like a Glove" from Poolside magazine 40