What started as an almost unusable piece of land has been cleverly turned into an urban oasis.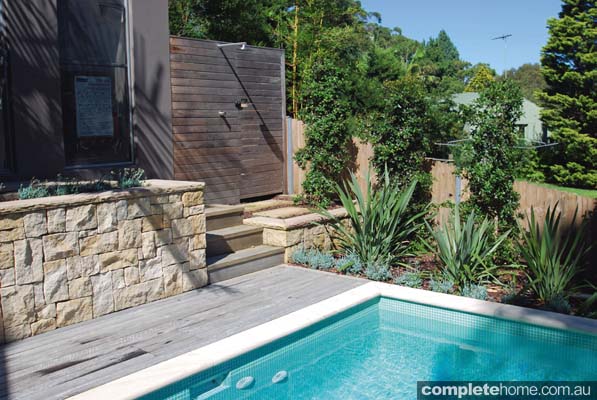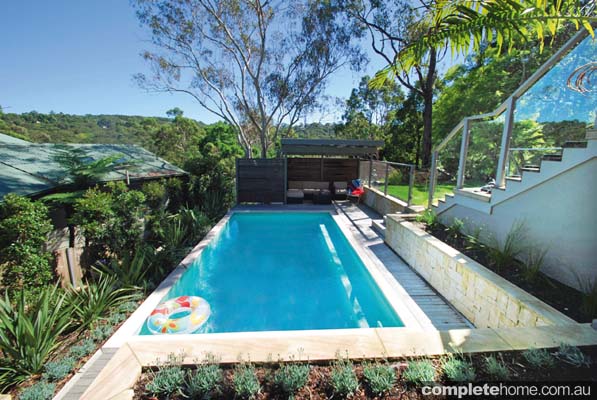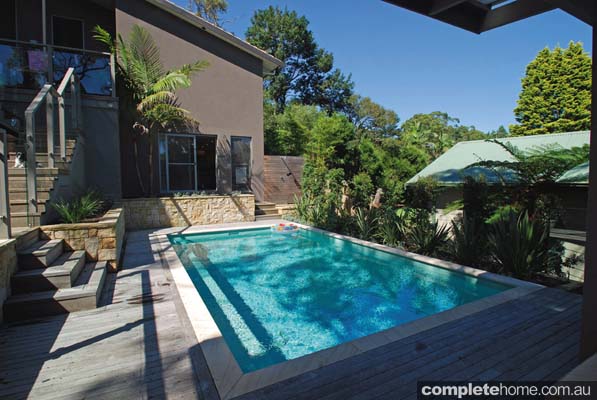 Design is only as good as the demand it meets, and for the owners of a property situated on a jagged cliff face, the need was to transform an almost unusable plot of land into an urban oasis.
Working closely with architects, designers and the clients, Urban Aqua carried out both pool and landscaping projects, creating a design that is not only visually stunning but also highly practical. By utilising the full length of the property, they have constructed a masterpiece that marries modern design with the needs of a young family.
The clients wanted to make use of the entire property and turn the most difficult of landscapes into a family-friendly entertainment area. A pool was a must, as was a spacious lounge area — and with a soccer-mad son, they also required room for him to run around.
Stepping up to the challenge, Urban Aqua/Urban Escape worked on a unique concept for the pool and landscape — it was a complete backyard transformation, focusing on functionality, ease of maintenance and style.
The clients' love of timber and raw materials is echoed throughout the design, with the landscape featuring a selection of natural finishes. Weathered spotted-gum deck, stairs and sandstone coping work harmoniously with the pool tiles and colour scheme of the flora, resulting in an elegant space. The look is polished with stylish glass fencing and mosaics.
The pool is equally attractive, but doesn't sacrifice functionality. Rainwater tanks provide water to top up the pool, and the additions of LED lights and FSC-certified timber make the finished product environmentally responsible. Extra features such as the fully automated Viron Connect system and in-floor cleaning make for an integrated pool that's easy to enjoy and maintain.
While most pools are designed with only warm weather in mind, Urban Aqua/Urban Escape lived up to their name, providing a relaxing environment suitable for all conditions. A cabana at one end of the pool provides shade in summer but also houses a pool table and TV, giving the family somewhere to escape to all year round.
COMPANY PROFILE
Urban Aqua Pools and Spas & Urban Escape Landscape Contractors
Phone 02 9453 3108
Mobile 0416 180 530
Website urbanescape.com.au
Originally from Poolside Showcase magazine, Volume 17