After buying a block of land at age 19, retiring by age 46 and setting sail around Europe and the Pacific for six years, Barry "Baz" Du Bois has 30 years of designer/builder experience notched onto his tool belt. Here he takes time out of his role co-hosting Channel 10's show The Living Room to share his advice for renovation success.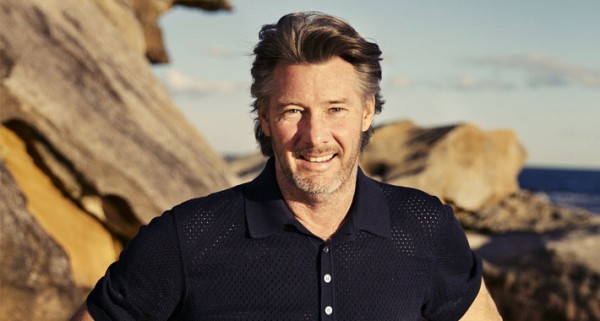 What advice would you give homeowners who are looking to renovate for profit?
A good part of the profit comes with the property, so the better quality property you buy, the sooner you will be in the black. Be cautious that you're not paying for personalised improvements. Often people will tailor a property to suit their needs at the time, for example adding rooms and granny flats to accommodate an expanding family. After forking out for these improvements they expect a minimum dollar for dollar return, but you need to ensure that these improvements suit the general demographic of the area.
Know your potential market. In other words: who will buy this place, what kind of budget will they have and what will be their story within this property? Understand how you are going to give them a glimpse of this story.
What is the main thing you see people doing wrong? And what is your advice for avoiding this?
I often see RFPers (renovating for profiteers) decide that their property is, for whatever reason, better than other similar ones in the area and they overspend on renovations, thinking people will pay more. That's a mistake. The best way to go broke is to fall in love with the property. Keep your emotion out of the project.
Are there particular spaces in the home that you think homeowners should pay more attention to than others?
What sells a property is an overall package that represents the demographic of the area. People say kitchens and bathrooms sell houses. While this may be true sometimes, the fact is that the right price will sell it quicker. If you overspend on renovating these rooms and personalise them to fulfill your own dreams, all you are doing is narrowing your market.
Baz's 5 tips for renovators
Why am I paying more for this property than anyone else is prepared to pay? If you are happy with your answer to this question then you have qualified your belief in the property and can go forward with confidence.
If you are being told you have to rush your decision and you are unsure, walk away.
Make safe decisions over profitable ones, particularly if it's your first project. For example, don't buy B-grade property — such as one on a main road or on a steep site — as making a profit will be very difficult. You'll run into all kinds of issues if you do things on the cheap expecting a nice mark-up.
Talk to the council or at least go through their websites to find out what plans and developments are taking place in the area. If I am targeting an area, I attend council and precinct meetings to establish the mood of the councillors.
Don't spend outside your means.