Stormtech has been providing inspiring architectural drainage solutions to architects and designers for the past 20 years.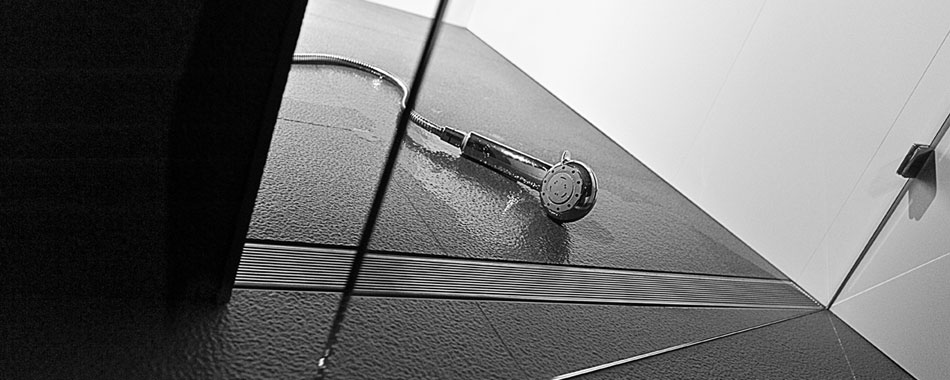 Used in bathrooms, showers, thresholds, paved areas, driveways, pools and pool surrounds, Stormtech grates and drains are known for sleek design, innovation and practicality.
Linear drain systems play a vital role in ensuring adequate drainage in internal and external locations. The use of grated drains is very popular in shower recesses, especially in designs using frameless screens and no stepdowns or hob designs.
As the pioneer of linear drains in Australia, Stormtech has been a member of the Standards Australia Committee and involved in the writing of the code covering lineal drainage in bathrooms since 2006. The system connects directly with all standard plumbing fittings and all products have a Watermark Standards Australia International certification.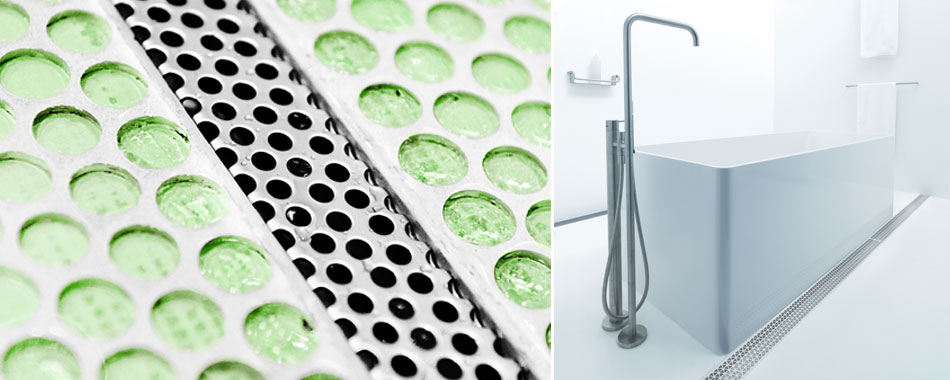 Stormtech drains are used by architects and designers in many high-end, award-winning residential projects in Australia and internationally. Recent projects include the Cloud House and Satori.
For interior applications in the bathroom and other wet rooms, linear stainless-steel grates of the AR, PS and PH Series create an aesthetically pleasing solution to the traditional grated drain as they are narrow-profile and high-efficiency drainage systems. They are available as a modular system with PVC or stainless-steel channel or as a made-to-measure system that will be manufactured to specific lengths.
The TIF Series (Tile Insert Frame) is designed to blend the drainage system perfectly with any chosen solid floor surface. The SQ Series is a more traditional square drain, available with an architectural wedgewire grate or a tile inset frame.
The latest addition to the styles of the Stormtech lineal drains is the new MND series, created in collaboration with Marc Newson. A world first in architectural linear grates, the partnership has created a new decorative solution for wet areas, including bathrooms, balconies, courtyards, thresholds, pools, paved areas and driveways.
To create a seamless integration of interior and exterior areas to satisfy the growing trend of bringing the outside in, Stormtech's Threshold Series allows a zero stepdown. With integrated concealed box sections stopping rainwater entering the house, this drainage system is of special importance to protect timber flooring.