The owners of this beautiful Victorian home opted for a modular home renovation and are very happy with the result.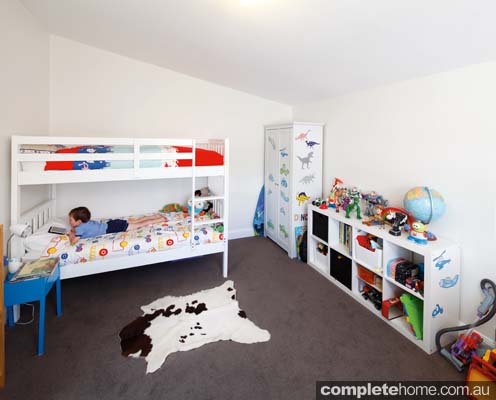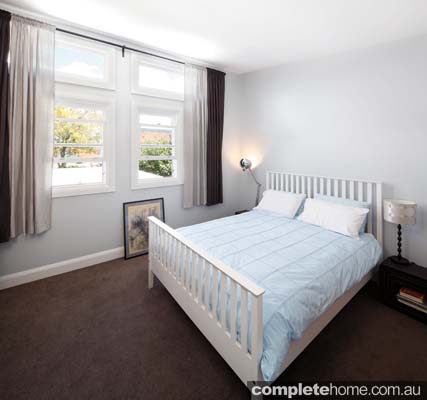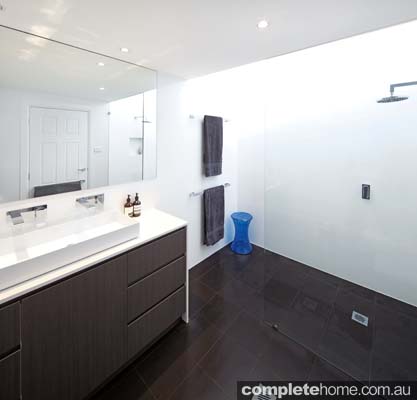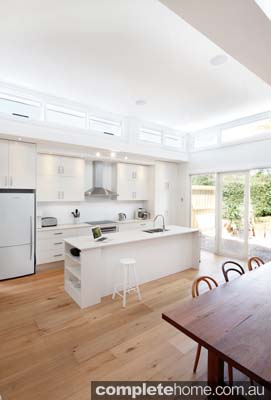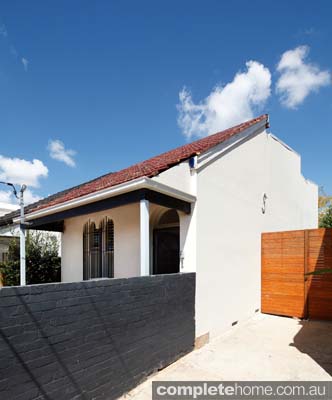 Marcus Fung and Eve Wilson needed more space for their growing family but couldn't change the existing Victorian single-fronted façade of their Leichhardt home. A traditional renovation would have been too expensive and lengthy, so they opted for an architecturally designed modular home renovation.
"We wanted to make the place larger, increase the value of the property and fully utilise the block. We chose a modular kit home because of the faster moving time and our limited site access. Getting building materials on-site would have been very difficult."
Getting the modular home to the narrow block of land was a challenge in itself, but all went smoothly on the day. Jarrah Homes organised special trucks to carry the oversized load and road closures so a 160-tonne crane could park in the middle of the street. The crane then picked everything up moved it from the transport to the building site. This was done within one day.
Modular homes are often set sizes and styles, but Jarrah Homes were able to be flexible; working with an architect's design to keep continuity between the old and the new, with no compromises on style.
Brett Rossiter of Jarrah Homes says it has been an interesting process.
"This type of renovation had never really been done before, so there was no precedent. We built the modules in the factory, and then demolished that part of the house, craned into the site and attached. There was a lot of planning required but we proved that it can be done."
Brett says the house is now nearing completion.
"My aim was to achieve a renovation that had as little impact on the client possible. They were only out of the house for four months overall — so they saved a lot of money in renting and storage, which for a normal build could have been for 10–12 months. I'm very happy with the result."
He is also happy to report that with this type of renovation costs are easier to control and they have remained well within their budget.
It has been a busy year for the couple, with Eve going in to labour the day they moved out of their old home. They then moved back in while the building was being finished, with their four-year-old and newborn baby.
The couple advises those considering a modular home or modular home renovation to have as much completed as possible off-site before demolition so there is little to be finished before you can move in and start enjoying your new home.
"Don't be driven by wanting your house quicker, be driven by what's practical. [However] the builders have been very considerate, tidying up after themselves and understanding that we are living here. We wouldn't change what we've done," says Marcus.
"The biggest advantage was being able to go and see the building before it affects your life," he says.
For more information
Jarrah Modular Kit Buildings
PO Box 2, Bringelly, NSW 2556
Phone (02) 4774 9699
Email brett@jarrahbuilding.com.au
Website www.jarrahbuilding.com.au
Photography: Elliot Cohen
"Bespoke Kit Build" from Build Home magazine Vol.20 No.1
For more great articles to help you plan your next renovation, visit our renovation advice archives.