Where we are different from other kitchen and bathroom renovators is that we are fully licensed to carry out all your building requirements under one company.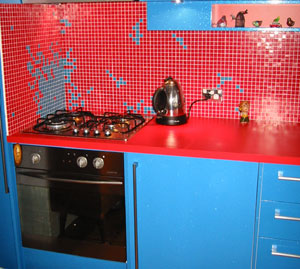 Hollywood Bathrooms and Bathrooms can take care of your bathroom and kitchen from start to finish. Not only the cupboards and bench-tops, tiling and plumbing, but the windows, walls and ceilings too.
Our showroom is open 7 days a week, so we can be contacted at any time to service your requirements.
Andre Latti, the owner, leads our team by supervising every job and is not only a licensed builder but also an engineer. He is supported by an experienced sales team with over 2000 renovations happily completed with satisfied customers.
No matter what you want to do to your bathroom or kitchen, whether it's to install a whole new suite or just replace several features, Hollywood Bathrooms and Kitchens can help you through the process and ensure you get the result you want.
Contact us now and we will arrange an appointment for a free design and quote in the comfort of your home, or in our showroom at Willoughby, satisfaction guaranteed