Beyond Furniture is pleased to now offer made to measure sofas with an extensive range of customisable design options, allowing you to get the perfect fit and look for your home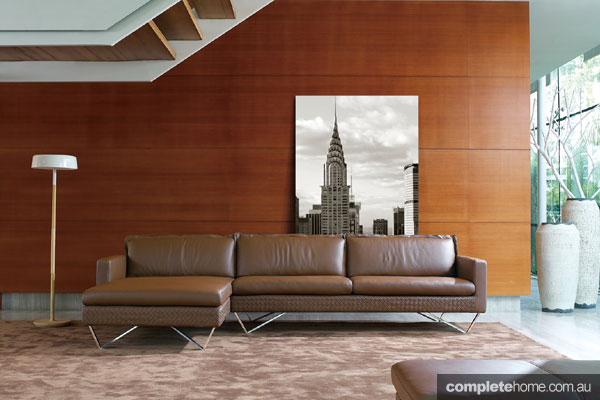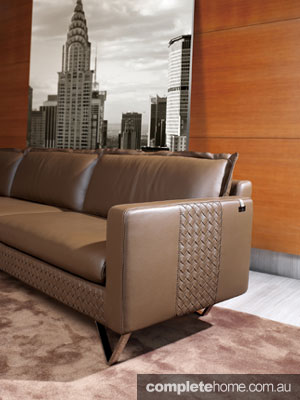 Beyond Furniture has always provided high quality leather sofas, with a focus on durability, comfort and timeless style. They're now going further and providing made to measure sofas with an extensive range of customisable design options. Customers can not only choose from modular seatings options, but now order sofas to suit their exact size requirements. Custom design options include different leg designs, stitching details and exclusive leather-crafting features. There's also a choice of over 40 different leather colours to choose from, including brand new special order leathers, such as stone wash effect leather.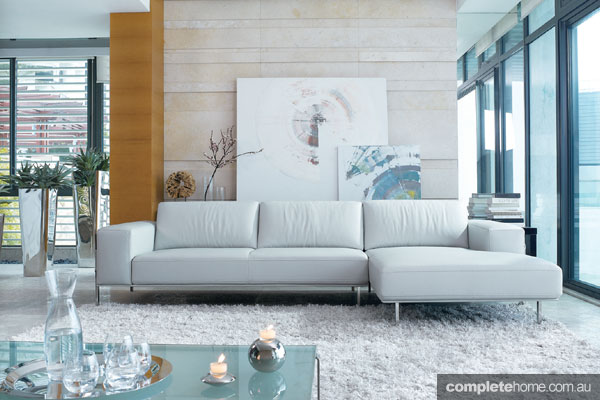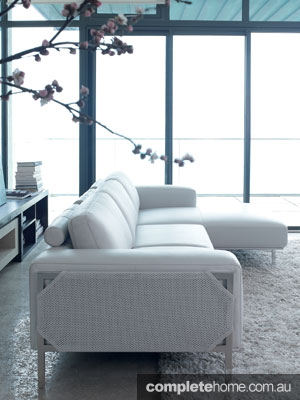 For selected models, choose from a great variety of leg options, from stainless steel sleigh legs, traditional timber legs to even a diamond leg. Customers can also choose from different finishes. The timber legs come in a variety of options, including Solid Black, Beech, Cherry and Dark Walnut, and the steel legs come in either a polished or matte finish.
Contrast stitching is also available at Beyond Furniture, meaning that customers can enjoy exclusive stitching details unique to their style. Be daring and pick a bright colour for impact, or something a little softer for a subtle effect. For selected models, choose from a piped seam to a leather exposed seam. These smaller features allow customers to truly tailor the look and feel of their sofa down to the last detail.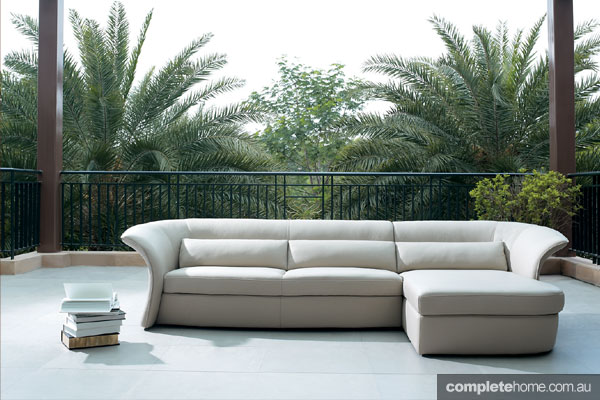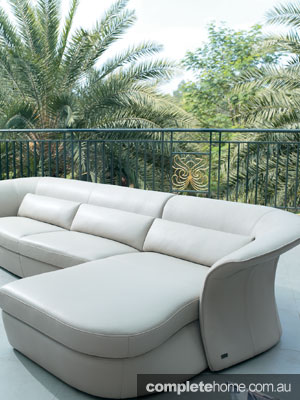 Explore a world of leather-crafting features now at Beyond Furniture. On selected models, the option of adding weaving, perforation and special pattern printing on various sections of the leather sofas are now available. There's even a luxurious leaf print that works beautifully on a seat back. A mock croc or Geko pattern can be added to an armrest or backrest for a personalised touch.
Other options available to the new sofa collection at Beyond Furniture include the addition of head mechanisms, electronic recliners or electronic recliners with a switch for enhanced luxury and relaxation. To further enhance the comfort levels of their sofas, Beyond Furniture has announced that customers can now choose from either a soft or firm seat. The softer seating level will give the sofa a more rounded and casual look, while the firmer option gives the sofa a more formal and progressive appeal.
Contact Beyond Furniture on 1300 11 22 33 or speak to a sales consultant in store for more details.