A classic Parkwood design was customised and modernised to suit this stunning home overlooking Brisbane Water on the Central Coast.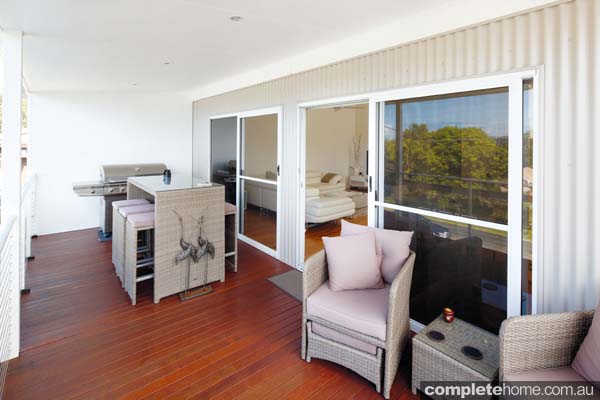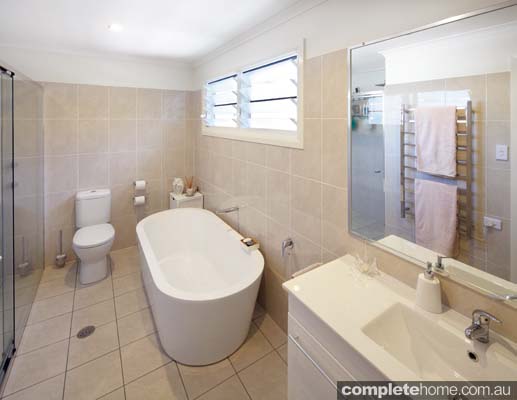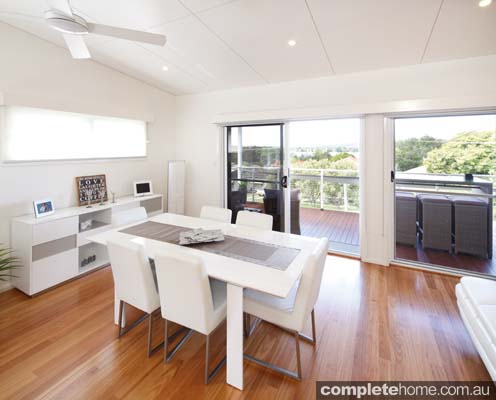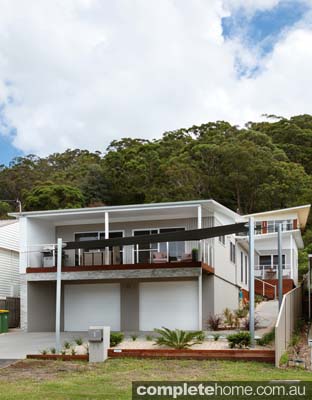 The clients wanted a spacious home with a separate self-contained area for their new Point Clare, Central Coast home. Parkwood Modular Buildings was with them along the way, happy to customise their plans for this brief.
Loosely basing their design on The Milson in the Parkwood standard three-bedroom range, the clients decided that the narrow shape of the block necessitated a floor plan change with the bedrooms running to the back behind the living, kitchen and primary deck. This also meant that the main living areas got the best of the beautiful water views over Brisbane Water.
The spacious living area is capped with the skillion angled ceiling, which opens the home to give a bright and breezy feeling.
The interior fit out is both low maintenance and stylish, with Blackbutt timber flooring, Dulux "Whisper White" walls, Quantum Quartz "Luna White" kitchen benchtops and Laminex "Polar White" silk finish cupboards and drawers.
Their bathroom is another example of luxury touches, with a free-standing bath and double head shower in an indulgently large shower space.
They added a separate living area for family to the design, which the clients mother has moved in to. It has been designed to ensure she can live with them but with a degree of independence and privacy. Building started in April 2012 and were able to move in by mid-November.
"The construction was done quickly and the quality is good. I found it a very easy process. We are doing some external finishing touches ourselves. It all works well and is what we expected; we are happy with it."
Parkwood has a reputation for quick, easy and high quality construction. It has built more than 2300 modular constructions since 1988. It builds at its Somersby factory on the Central Coast and ships to the site, where the crew assembles the parts. Parkwood uses sustainable products where possible and is easy on the environment, as constructions can be removed with no wastage.
For more information
Parkwood Modular Buildings
7-11 Kangoo Road, Somersby NSW 2250
Phone (02) 4340 4077
Email info@parkwood.com.au
Website parkwood.com.au
"Of the First Water" from Home Build magazine Vol.20 No.1