This unique design proves sustainability and style really do go hand in hand.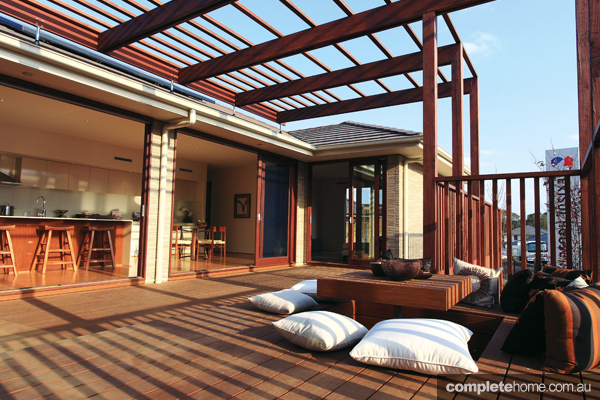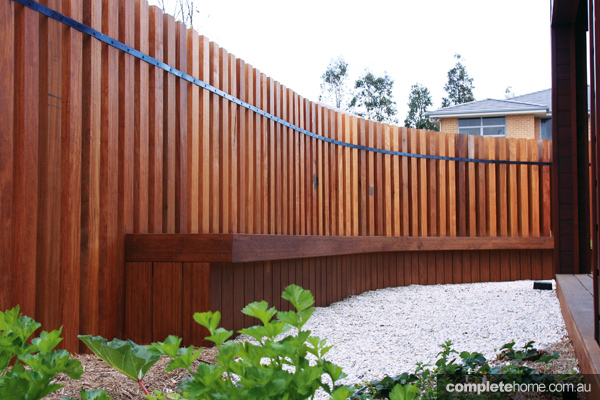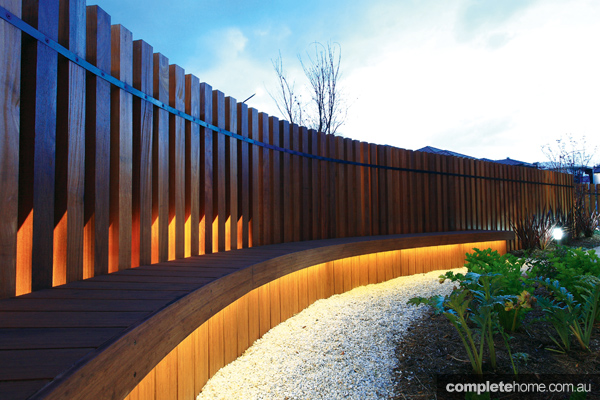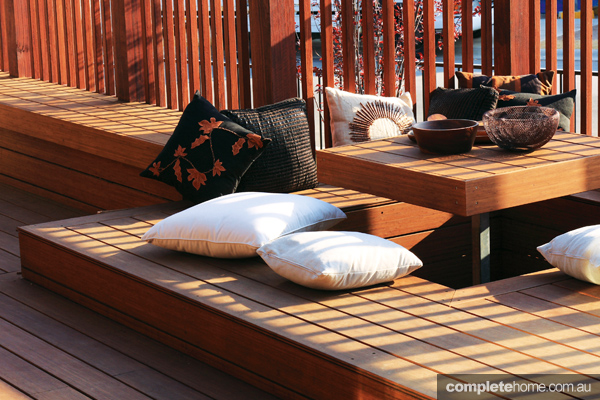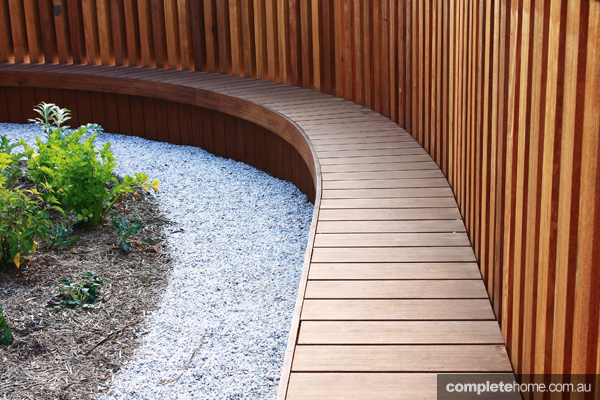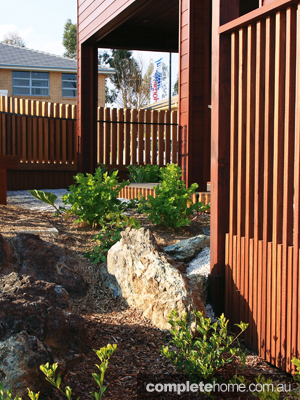 To design a landscape for a display home you have to be at the top of your game. You need to have your finger on the pulse of the latest design trends and you need to know how to design outdoor spaces people can imagine themselves enjoying and using on a daily basis.
When ecodesign was engaged by Seki Sui House Australia to design the landscape for this display home, what followed was a 12-month period in which concept designs, construction drawings, and specifications were developed in coordination with the architects. Having agreed upon a design, ecodesign then project-managed the landscape construction, which was undertaken by Seki Sui House Australia. This process included reviewing tenderer quotations, making site inspections, and resolving construction issues as they arose by making adjustments to the construction drawings and specifications.
"The design was to include at least five trees and a vegetable garden but there was to be no turf, and there had to be an emphasis on sustainable construction materials, passive solar design, and allowing the maximum amount of natural light," explains landscape designer Adrian Swain of ecodesign.
The garden style is modern and the layout contemporary, designed to suit a family that likes to entertain. The deck and open pergola are central to the design and form the property's main outdoor entertaining space. The deck, which was built using sustainable bamboo, features a sunken dining table, inbuilt seating, and balustrading.
"The house was located on a corner block with a secondary frontage that had an elevated and steeply sloping westerly aspect, so a lot of thought was required," says Adrian. "To ensure maximum privacy without making the space feel hemmed in, we created extensive decking, screen fencing, and highly functional inbuilt furniture."
The custom-designed fencing and inbuilt seating, especially the curved bamboo bench, give the landscape a distinctive look. "The curved feature screen fencing also screens the hot western sun, which enabled the creation of a vegetable garden and gives the house real street appeal," adds Adrian.
The curved feature fencing to the front yard and entry area was created using vertical hardwood posts. The warmth of the timber, along with the rich natural tones of the bamboo decking, work in tandem with the strategically placed serpentine boulders; these were used to anchor the landscape and shore up the steep west-facing slope.
To complement the architectural and landscape features and create an appealing night-time space, extensive LED garden lighting was integrated into the design.
PROJECT DETAILS
Landscape design and project management by ecodesign Pty Ltd PO Box 3136, Carlingford, NSW 2118
Phone (02) 9871 7701
Email info@ecodesign.com.au
Website ecodesign.com.au
PHOTOGRAPHY / Peter Brennan
Originally from Outdoor Design and Living magazine, Volume 26