An inviting thatched Bali hut provides a tropical, shady escape from the summer sun.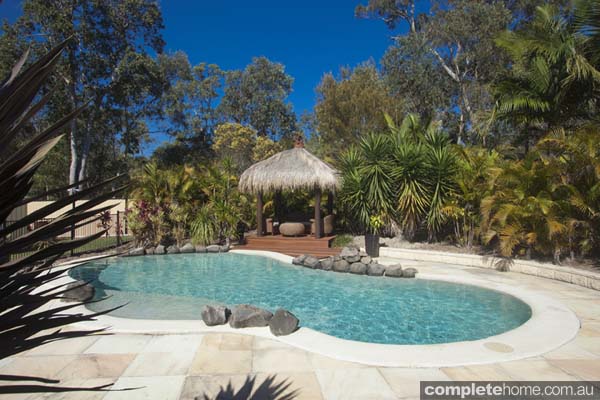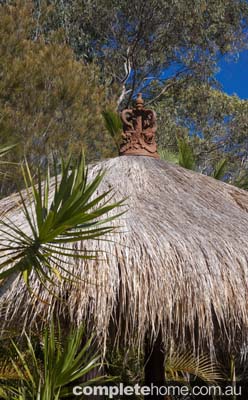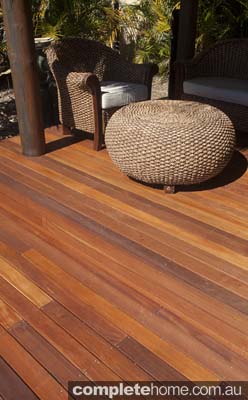 When award-winning wedding photographer Paula Gray and her husband, Leigh, were planning the landscaping for their new home in southeast Queensland, they decided on a tropical style for their garden, with a pool, lush plantings and a thatched Balinese-style cabana.
"We did all the planting three years ago and left space free for a Bali hut to be installed once the plants were mature," says Paula. "My budget started at $2500 and I started going through websites to see what was available. I came across Tropical Lifestyle and, although their products were three times my original budget, I watched their free video and read all the tips and testimonials on the website. I was convinced not to go with a cheaper product.
"We selected a 3m x 3m Bali hut, which proved to be the ideal size for us, and Tropical Lifestyle was true to their word and did a great job. These days, it's hard to find people who are passionate about their work but the young guy who installed the Bali hut for us was amazing and the whole process was really easy."
Based in Queensland and offering delivery and installation Australia-wide, Tropical Lifestyle is Australia's premier manufacturer of gazebos, cabanas and Bali huts, with 21 different styles to choose from. These gazebos and Bali huts are made from kiln-dried Australian timber, so they will never warp or crack.
"We also use an exclusive thermo thatch for the roofing that is made to our specifications," says Tropical Lifestyle owner, Matt Buchel. "Our research shows that a quality gazebo, cabana or Bali hut can add up to three times its purchase cost to the value of a home so it's definitely a worthwhile investment as well as adding style and practicality to your garden."
Styles range from Federation-style gazebos to models with Colorbond, shingle, African reed or thatch roofing and are available in kit form. Customers have the option of DIY installation or Tropical Lifestyle can arrange installation. Should customers choose the DIY route, each kit comes with clear instructions with everything you need to erect your desired structure.
For more information
Tropical Lifestyle (Delivery and installation Australia-wide)
Phone 1300 788 929
Website www.youroutdoorlifestyle.com.au
 Originally from Outdoor Design and Living magazine, Volume 28