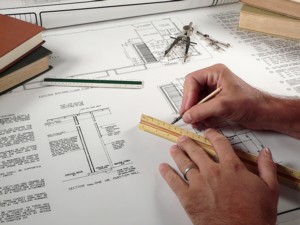 Archicentre architect Gayle Plunkett transforms this classic Australian heritage home in the first of a series of Win An Architect — exclusive to Renovate & Extend readers
A formidable presence along the historic Quay Street precinct in Rockhampton, Queensland, Avonleigh is situated among other classic buildings representing the gold-boom 1880s. The home was built by Fredrick Morgan, of Mount Morgan Mine, a man largely responsible for bringing a lot of wealth into the area. Avonleigh changed hands in 2006, with its new owners, The Bowens, having a respect for its past as well as a desire to update some aspects of its design.
The property is constructed from Flemish blond brickwork with sandstone quoining. A renovation in the 1950s converted the property into two professional suites: one on the ground floor, with two private residences located upstairs. There is a two-storeyed verandah fronting Quay Street, with cast-iron columns, brackets, valance and balustrade, as well as pedestals and frieze to the ground floor. It's a beautiful property.
"We want to transform the first floor into one contemporary residence while retaining historic details such as the marble fireplaces, timber flooring, decorative plaster ceilings and interesting cornices," wrote Laurel Bowen in her Transformer Competition submission. Enter Archicentre architect Gayle Plunkett. Gayle is based in Cairns, but is familiar with Avonleigh from holidaying near Rockhampton. The Bowens have asked Gayle to look at several key areas:
• Refurbishing and maximising space in the existing older section
• New living room
• Dining space
• Entertainment/home theatre space
• Three bedrooms
• Two bathrooms
• Walk-in robe
• Study or office space
• New kitchen
• Laundry and outdoor space with barbecue.
After a long visit and several discussions with the Bowens, Gayle has produced a scheme, based on an Archicentre Design Concept. "These additions are indicative of the 21st century and seek to add another layer of history to this building's already considerably interesting 120-year life," says Gayle. "The basic footprint of the existing building remains and any additions and alterations to it have been considered as another of the 'evolving additions to the main building' that have occurred since it was first built.
"Opening the upper level and giving it a fresh, urban and 'classical' feel was a big priority, as was retaining access to the street-level wide verandah from the original open plan, but creating a retreat from the street zone if you like. The street is now quite busy and use of the verandah means the family is more open to public scrutiny while trying to enjoy a moment's peace."
The main building is left pretty much intact, while the main bedroom and living room are the two focal points. Gayle looked at various locations for the stairs, but opted for the neat street-to-stair-to-front-door relationship. "Even though this is not the side the owners will frequent, it does give visitors who park at the front the feeling of being welcomed," she says. "The circular stair should be very simple in styling and potentially dark coloured as it would allow the original wrought iron work to feature more strongly."
Gayle has suggested a new refurbished downstairs area with space to accommodate separate entries for the owners and tenants, with a garage and also a workshop. A 13-spot carpark at the rear is also maintained. Access from the rear will be gained through an internal stair. Each tenant will have their own WC and store accessible at ground level. Each will also have a loft-style store space over the top of that, which would be accessible by ladder, or it could be used as more space for the owners. The garage space accommodates two vehicles with a mezzanine space over the nose end.
For the Bowen's enjoyment there is ample space for some garden and a pool (standard or a lap pool). "It can be a little green oasis in the concrete jungle," says Gayle.
The plan allows for a slightly grander rear entry with ability to access the garage internally, and with easier access to the mezzanine. The kitchen is the centre focus space, along with living, dining and outdoor space. Each 'wing' then constitutes parents' end or children's end, which come off that centre zone.
"The back of the living room is virtually the 'centre' or focus. This end room is by far my favourite room and it would be good to use it for more daytime activity, such as living space. However, with the amount of space available, maybe it becomes the parents' retreat for quiet reading and music, with all the doors open and more light so that it's utilised both day and night.
"The boys' rooms are accessed from the theatre room. I'm sure they'll use that room the most. I have shown the external old theatre room as a study space but it can be used for a number of activities as needs change. The kitchen opens up to the back deck/patio. The area can be further enhanced by putting the kitchen and outdoor area on one single level to make it feel like one total space.
"The planning intention has been to provide gracious and elegant town living with sufficient area for everyone, without being wasteful of space and overly generous."
Archicentre cost guide
• Demolition $ 20,000-$30,000
• Stair addition to street side $12,500-$15,500
• Refurbish, repaint existing $35,400-$42,500
• Contingency $5000-$10,000
• Landscaping/car parking (excl pool works) $15,000-$25,000
ADD
Lower-floor additions $134,000-$147,000
Upper-floor additions $192,000-$212,000
Total costs range from $422,900 for some client involvement in the works to $495,000 for the full works through tender by contractor.
There are several unique touches that Gayle hopes to preserve:
• A timber-panelled door with arched glass fanlight and sidelight panels, with a carved keystone depicting a lion's head and shell motif.
• French doors have an arched fanlight and sidelight panels with a carved keystone depicting an arm holding a sword.
• Decorative plaster ceilings and cornices, with central panels depicting cherubs located in the principal rooms. The northern entrance accesses a reception area, which opens into a rear room which has an arch separating a narrow rear section with a wired glass skillion skylight.
Archicentre designs new homes and renovations and is the building advisory service of the Royal Australian Institute of Architects. Call 1300 134 513 for more information or visit the website at www.archicentre.com.au.
For this issue's Competition Details see page 110.