Parkwood provided a flexible approach to help this couple create a home that they love living in.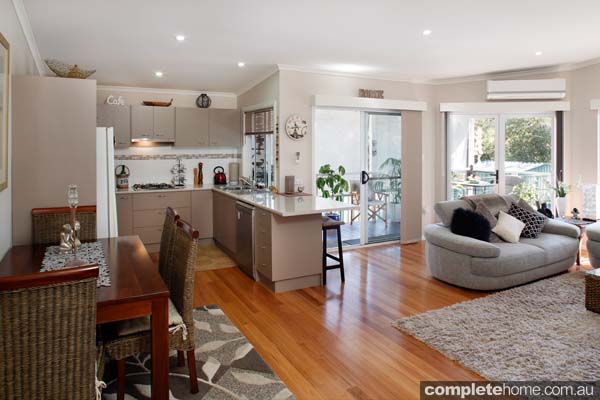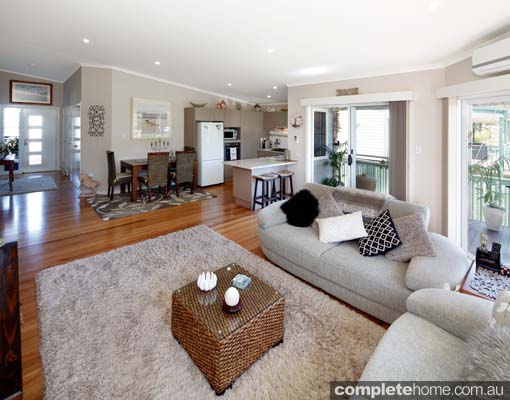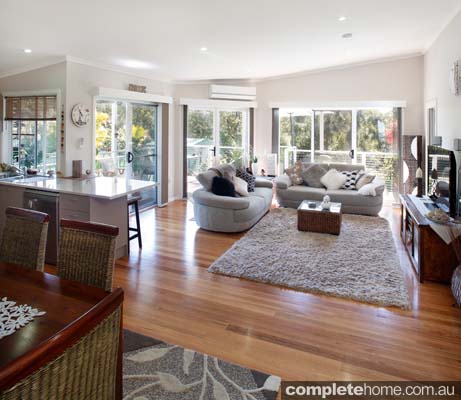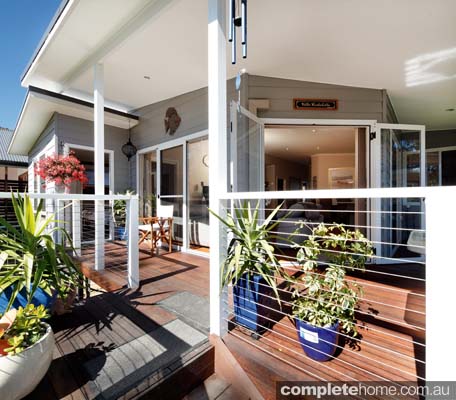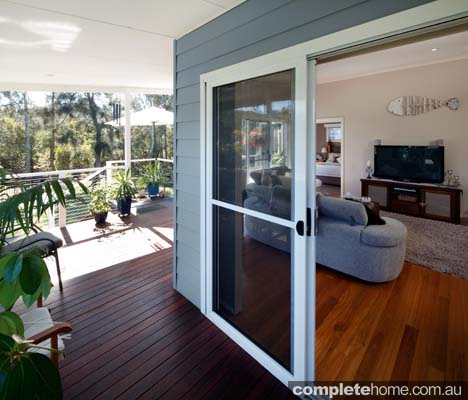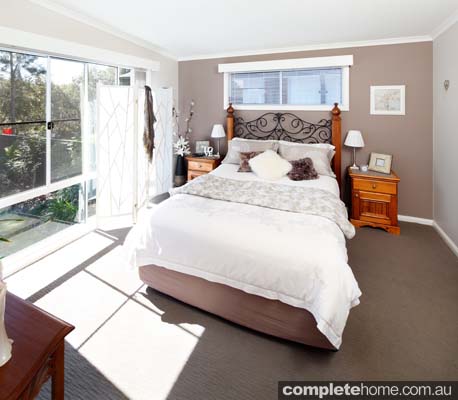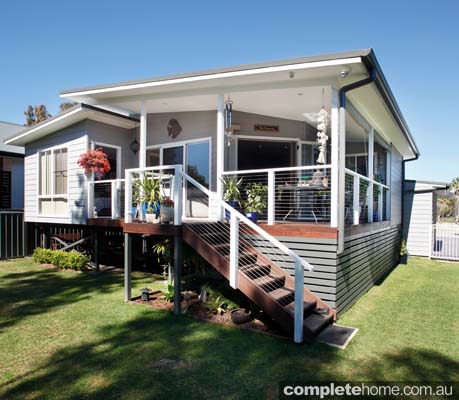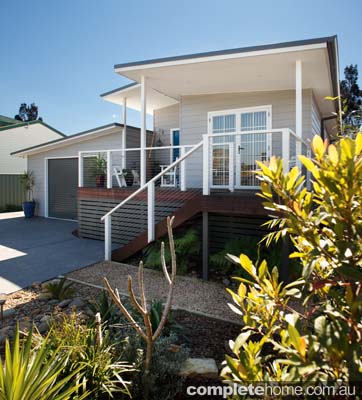 This gem of a house is designed to sit snugly in the cosy village coastal environment that is unique to Davistown on the Central Coast. At 172m² it is compact, yet delivers on light-filled and spacious living. It has been built to maximise its leafy position, offering a feeling of a holiday hideaway due to its secluded site.
Owners Wendy and Colin were downsizing and wanted to make sure their new home fit their lifestyle.
"We wanted a casual open design that wasn't going to appear pokey. We wanted our kitchen, dining and living area to have a view out to our backyard, as we backed onto a lovely bush aspect. We had a basic design, but with the help of Parkwood we were able to come up with a plan that fit the bill," says Wendy.
There were some challenges to overcome along the way – due to its proximity to the water the home had to be raised and due to the narrow entry and drive, the home sections had to be reduced to enable access.
"Building a house is always challenging but we found the Parkwood experience very easy. We have built a couple of times before and found that you couldn't vary the original design and make changes to suit you without it costing heaps of dollars. The Parkwood style of building is so much more flexible and your design becomes your own. They are so eager to work with you to come up with a home that you will love living in."
The big windows and double doors give the house a great flow from indoors to outdoors and the high ceiling enhance the feeling of space.
"We were able to create a home that we wanted. We wanted that beachy, casual feel with lots of character and we, with Parkwood, have achieved that. We enjoyed the whole experience.
All Parkwood designs can be easily varied to meet your special requirements, such as site orientation, aspects and views, internal layout, trends, colour combinations, materials and exteriors. They offer a full design team to personalise each home and prepare all plans for your council application.
Contact Details
Parkwood Modular Buildings 7-11 Kangoo Road, Somersby NSW 2250
Phone 02 4340 4077
Email info@parkwood.com.au
Website parkwood.com.au
Originally from Build Home Queensland magazine, Volume 20.3