Rustic Touch's Grevillia design is simply different, integrating European design into an Australian landscape.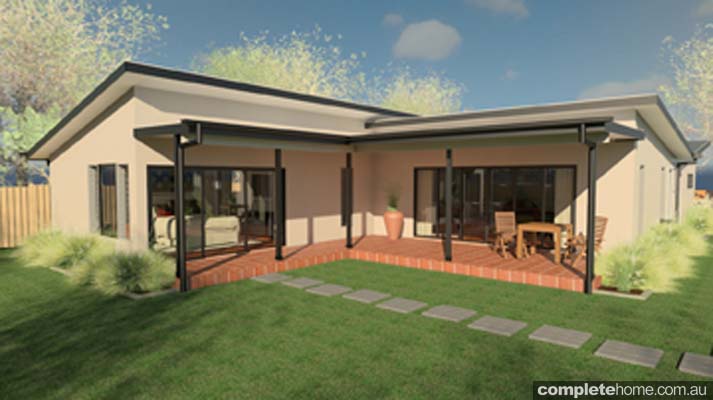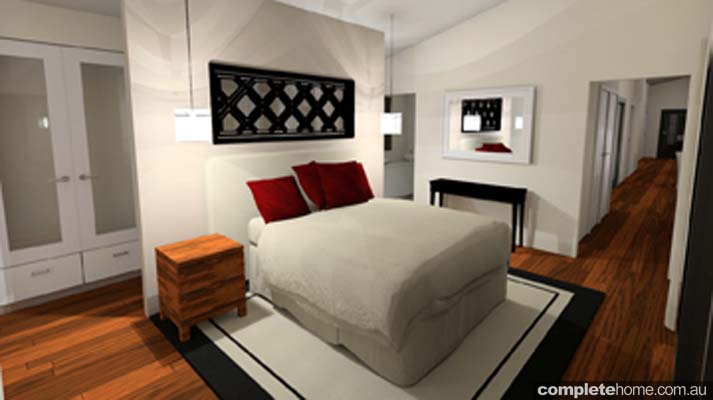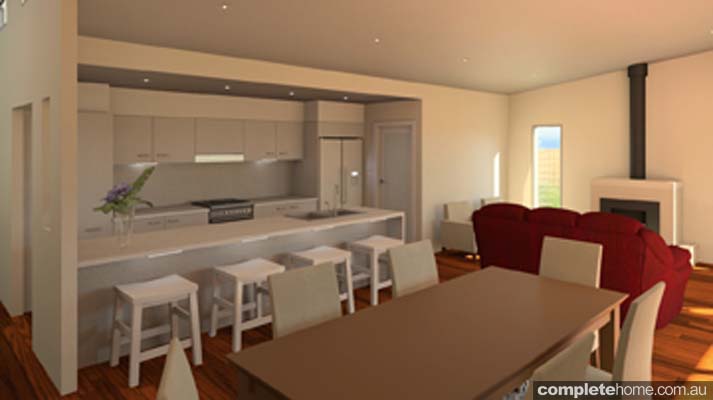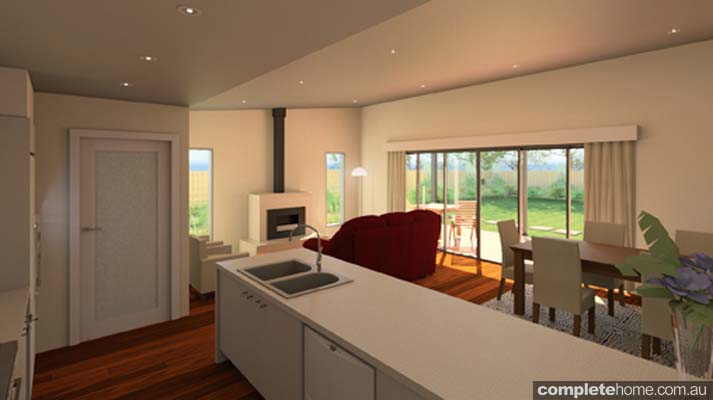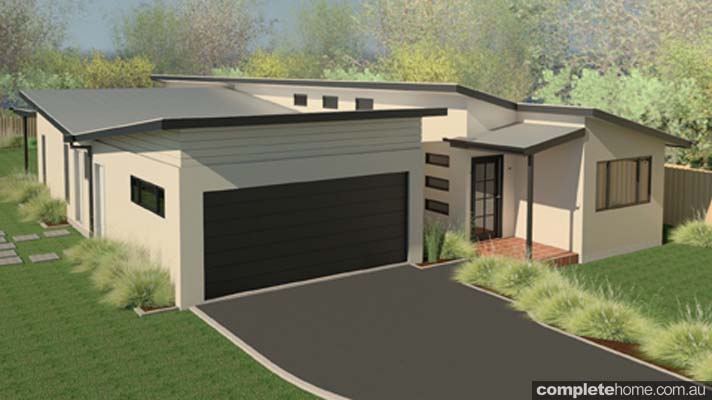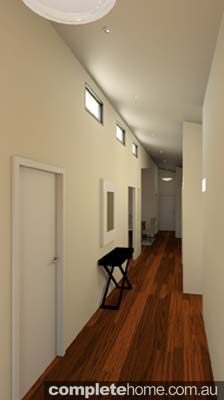 The Grevillia is one of Rustic Touch's established Distinctive Design range. These designs suit those that don't wish to embark on the time-consuming and sometimes intimidating process of designing their own home or have a budget that they need to adhere to, but still want something simply different to anything else available in the market place.
The Grevillia is perfect for the first home buyer or anyone wishing to live in a comfortable, humble home but are still reassured of a quality-built home. With 200m² of living space, 31m² of patios and a starting price of $355,000 this single-story home is a great entertainer.
The galley kitchen overlooks the open-plan living that leads to the northern patio. The master bedroom is spacious with an ensuite, walk-in robe and stacking doors that open to the northern patio. Soft lines and good zoning creates a well-balanced home.
The Grevillia was designed for the Rustic Touch client Maggie, who was living in Europe and wanted a place to come home to on her return to Australia.
"When I originally planned building my dream home on the Central Coast I looked around for a suitable builder and the Rustic Touch company philosophy of building environmentally friendly and energy efficient homes appealed to me, along with the design flair I saw."
Her brief was for a solar passive, sustainable home with minimal visual impact on the environment. Planning for her retirement, the home needed three bedrooms for visiting children, a comfortable open-plan living space and main bedroom. It was designed for a long narrow block with a southern streetscape and northern views.
The flat block enabled Rustic Touch to use a slab on ground with limited excavation to the site while maximising thermal mass. They used low pitched skillions and a butterfly roof for lightweight construction and to achieve maximum solar access to the southern rooms by way of highlight windows.
An internal corner covered patio gave the ability to capture the northern winter sun while protecting the large glass doors from the harsh summer sun. Vaulted ceilings through the living area gave the ability to bring northern light into the central hallway and southern room to create a light and breezy ambiance.
One year on Maggie reports that she is thrilled with both her new home and the customer service she received along the way.
"Our first meeting convinced me that I was dealing with people that I could trust and work with. Working with Rustic Touch was a pleasure. Although it was risky for both of us to work together from opposite sides of the world, (they) kept me well informed of progress and consulted with me to my full satisfaction on all the matters that were important to me.
"I had no experience in building but (they) were able to explain choices in a way that I could understand and feel a part of the discussion making process. I never felt that I was being pushed into anything and (their) knowledge and experience was invaluable.
"What a wonderful experience it was to walk into the house and see the quality of the workmanship and all the attention to detail given. I wanted a house that was opened and filled with light, taking maximum advantaged of the beautiful views. (They) created a space that is a real pleasure to be in and meets my requirements fully."
Contact Details
Rustic Touch 3 Bellbird Close, Glenning Valley NSW 2259
Phone 02 4389 1551
Email info@rustictouch.com
Website rustictouch.com
Originally from Build Home Queensland magazine, Volume 20.3