There's nothing worse than jammed, sticky and simply frustrating drawers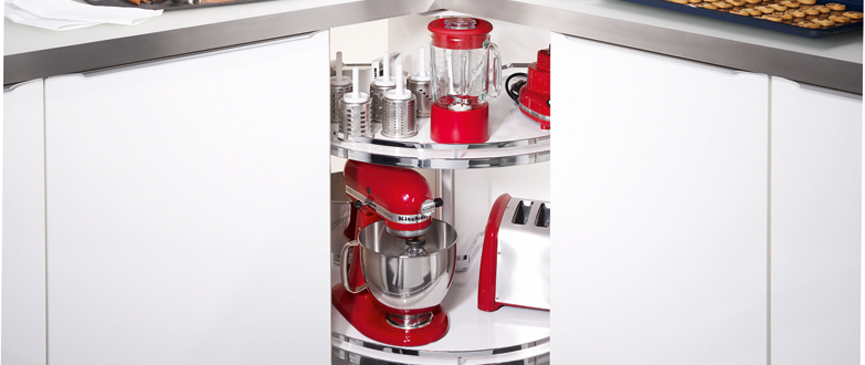 Wrestling with the cabinetry is certainly not how anyone likes to spend their evenings and with all of the amazing technology in the world, it's time for a change. Luckily, the team at Häfele has applied their knowledge of kitchens to a brand new drawer system that brings a new element to the smart home and even smarter kitchen.
The Grass Sensomatic opening system is set to be the new essential gadget in every cooking space. With the touch of your hand on the streamlined drawer front, the drawer comes to life as if by magic. Using electro-mechanical technology, the Grass Sensomatic system makes opening and closing each and every drawer in your kitchen a breeze.
Not only is it fun and easy to retrieve any item you need, it's also whisper quiet with the Grass system being complemented by airmatic soft-close technology. As a result, each drawer opens silently and smoothly.
The Grass Sensomatic is not only tech-savvy but stylish as well, as it can be integrated with any look and function you desire, including timber, double-walled steel, wire baskets, waste bin systems and pantry units. And, if you have the Grass Nova Pro Drawer (up to 1200mm wide and 70kg weight capacity), the Sensomatic can be fitted without having to modify the drawers.
Offering a handle-free option, the Sensomatic is also extremely energy-efficient with looks as well as energy consumption in mind.
Great design, energy efficiency, streamlined looks and a sense of fun, the Grass Sensomatic by Häfele is the latest kitchen must-have. With just the touch of each drawer you have access to everything you need with not a jammed drawer in sight.