Billi is a leading Australian manufacturer and supplier of high quality drinking water and washroom systems. The Billi brand is synonymous with Australian innovation and we provide products of uncompromising quality backed by a world class customer service experience.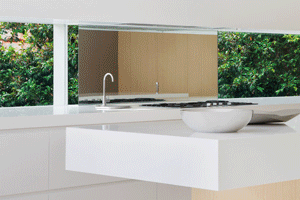 Our award winning boiling and chilled drinking water systems are preferred by designers and architects for their timeless styling and space-saving design. Offering energy and water efficiency benefits, Billi systems are an essential appliance in commercial and residential kitchens and washrooms today.
Billi was born of a recognised need. As homes and workplaces chose pure filtered water, a safe, attractive alternative to standard appliances was essential. A truly innovative concept, the groundbreaking Billi products were launched to the market in the early 1990s. First to offer the choice of filtered boiling and chilled drinking water from a single tap, the benefits of a neatly concealed underbench drinking water system were instantly recognised and embraced.
Having set the standard, Billi continues to innovate. Our design imperatives keep pace with modern building techniques, contemporary interior concepts and changing consumer trends. Our latest range of products includes an unprecedented new range of boiling & chilled dispensers.
A commitment to excellence sets the Billi product range apart. From initial design through manufacture, distribution and installation, every one of our water systems is created to last. With a substantial research and development department, Billi consistently strives to improve. Our latest water systems feature advanced eco-technology and safety features that continue to lead the market.
Our quality commitment also extends to our second-to-none after sales assistance and product support. Billi's customer service division operates a National Call Centre to coordinate all Australian service requirements. Factory trained Billi technicians are located in all major centres and have access to dedicated technical phone support.