Advice from architect Pragati Goswami about creating an environment that is good for the soul.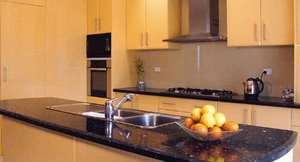 Have you ever noticed how your mood changes when you enter a different space? That is your spiritual interaction with the physical world. People respond emotionally to the space around them and, in reverse, an environment can take on the negativity (or positivity) of your emotions.
Pragati Goswami is an architect who, during the last 20 years, has worked to assist people in achieving spaces that motivate and enrich their lives. Her company, Pragmatic Designers, is an architectural organisation that has released books, provides weekend workshops, tele-seminars and professional architectural services. At Pragmatic Designers, the focus is largely on creating nurturing and energising spaces using a range of tools. Aspects of Feng Shui are found in their work and the Four Elements are balanced, aided with the following devices.
Earth: flowers, fruits, visual, smell, audio
"I can show you exactly how to create an environment that nurtures you, energises you and creates abundance," explains Pragati. "We have affordable packages that give you a lifestyle makeover and enhance your mind, body, spirit and finances."
And there this dance begins between you and your environment. "Our designs put you in harmony with nature. You wake up with the rays of morning sun in the east and enjoy the warmth of the setting sun in the west. Indoor and outdoor spaces flow into one another, with abundant fresh air that nurtures you. The kitchen is efficient and clean and the bedroom is calm and restful. Your space becomes organised, and you will feel alive to soak all this in."
If you've found yourself here, it is clear that you want to live in an environment that rewards you and is aligned with your dreams. Pragati's mission is to help people reach the lifestyle they desire by creating an ideal nest in the world.
Pragmatic Designers,
Level 21, 201 Miller Street, North Sydney, NSW, 2060.
0411 042 668
02 9809 2055
pragmaticdesigners@gmail.com
www.pragmaticdesigners.com.au