An original 70s house located on a main road receives an awesome value boost with a clever yet budget-conscious renovation by Renovating for Profit's Cherie Barber.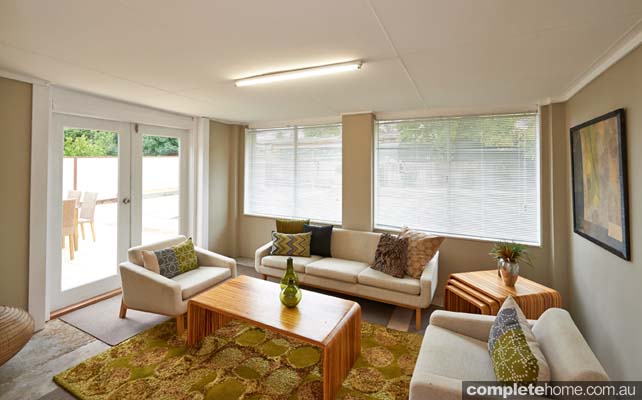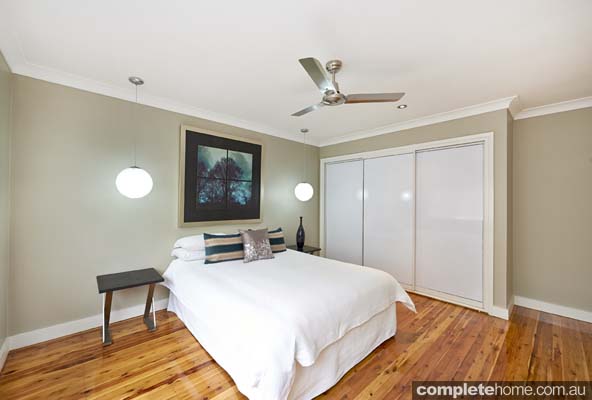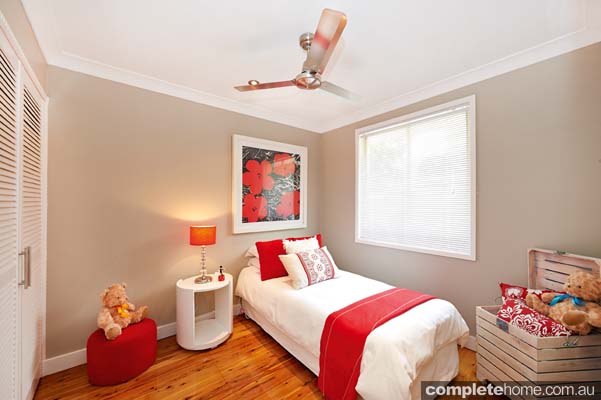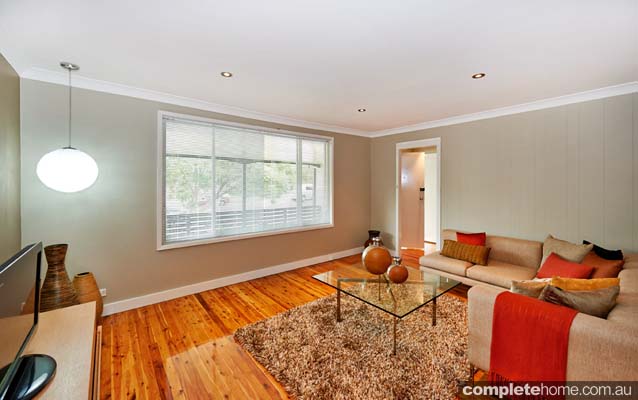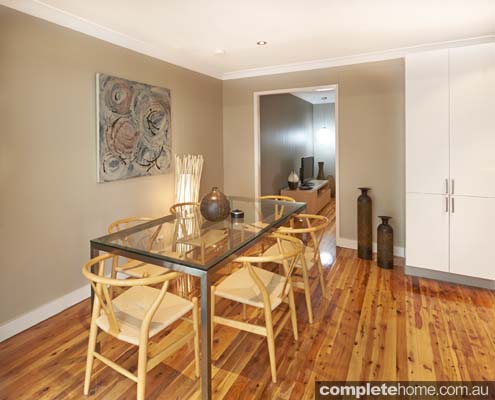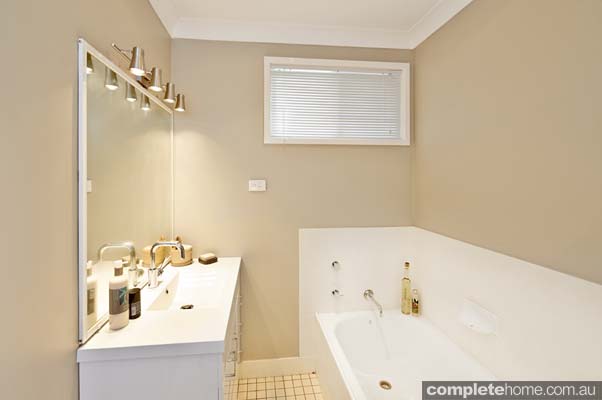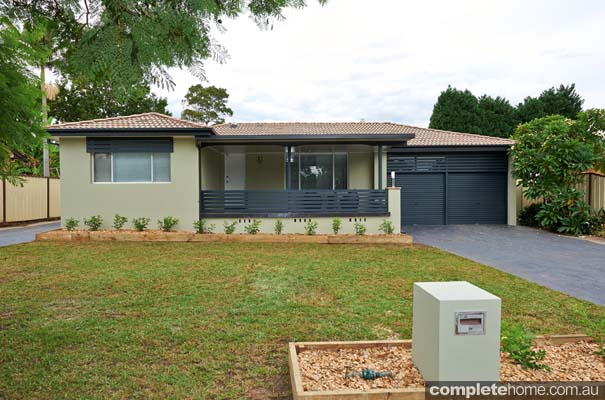 Before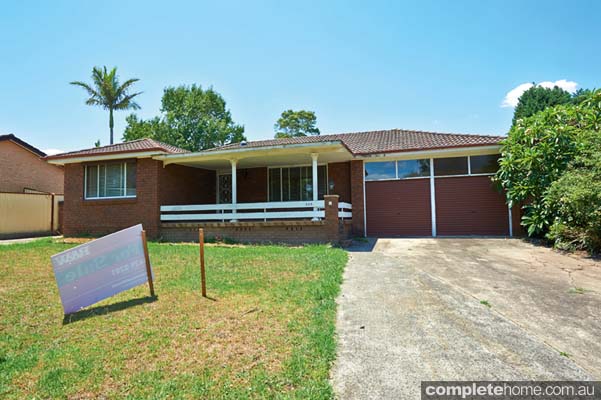 It's amazing what a little TLC and a few dollars can do to bring a home back to life. Take for example this typical red brick 1970s house, in original condition, lacking modern surfaces and finishes, and with limited street appeal. The client purchased it as her first renovation investment property and had not had an opportunity to make any changes to lift the rental yield or re-sale price. A complete overhaul was needed to add value and compensate for the poor location on a main road, and a great lesson in renovating 70s houses from Cherie Barber was the solution.
"The challenge we were working up against from the start was the location of the property," says Cherie Barber of Renovating For Profit, whose company undertook the work. "Purchasing on a main road is always a buyer objection and getting a solid return on investment may prove difficult. Overall, the strategy was to really create a special space within the home for buyers to fall in love with."
Renovating 70s houses the right way: exterior makeover on a limited budget
The property needed a complete refresh with a limited budget, so structural renovations were out of the question. Overall, the design considerations were geared towards getting the most bang for the client's buck. She had little funds to invest into the property and wanted to ensure that with this exterior makeover she got an updated property without spending more than she could afford.
"As always, my design inspiration was that of high-end expensive designer home with clean lines and a fresh feel," says Cherie. "When renovating a smaller property, special consideration needs to be taken to achieve a space that is light filled and feels much larger and inviting that it did previously."
Works completed on this property were mainly cosmetic; however, a wall in the rear of the property was opened up to allow an additional set of doors to be installed. Flooring was restored or replaced throughout and painting was completed throughout the property's interior and also the exterior. A new front door with glass panels was purchased, and the old balustrading was removed and replaced with horizontal timber to give a fresh face to the façade, which was now on display due to the removal of the overgrown foliage.
A complete internal refurbishment was carried out including the painting of all rooms, new skirting boards and architraves, new downlights throughout, installation of a new kitchen and appliances, refreshing the existing bathroom, a timber privacy screen installed in front of the lounge room, floor sanding and polishing plus a new front door, wardrobes, blinds and door handles throughout.
The complete external refurbishment including cement rendering of all exterior walls, exterior painting of all external trims and walls, an update of the timber screens on the front verandah, the installation of new garden beds and plants, plus a new front fence and letterbox.
"On this particular renovation, I feel the entire project was a success and I certainly like all areas of the property," says Cherie. "I'm a big believer though in first impressions — I often advise renovators to look at the façade of their property and focus on creating curb appeal to entice potential buyers or tenants before anything else. For this reason, I feel the façade is among the most important things we updated throughout the renovation process, as it instantly makes the property appear much more expensive and modern."
This project was designed by:
RENOVATING FOR PROFIT (Cherie Barber)
66 Mullens Street, Balmain NSW
02 9555 5010
admin@renovatingforprofit.com.au
renovatingforprofit.com.au
Project details:
Property value before renovation $295,000
Renovation spend $30,014.96
Renovation timeframe 9 days
Property breakeven point $325,000
Property value – post renovation $385,000
Profit margin (after reno costs) $59,985.04
Profit margin does not account for owners other costs prior to the renovation (eg. stamp duty, legal fees and holding costs — estimated to be $20,000 approximately).
Forecasted budget $30,000
Actual cost $30,014.96
From Renovate magazine 9.3
If you liked this article about renovating 70s houses, explore our Renovation Advice section for more hot tips and expert advice!