From the themed feature gardens to the modern pool area, this project is a stunner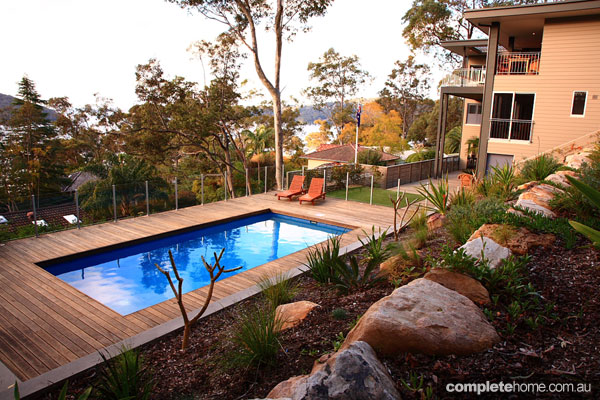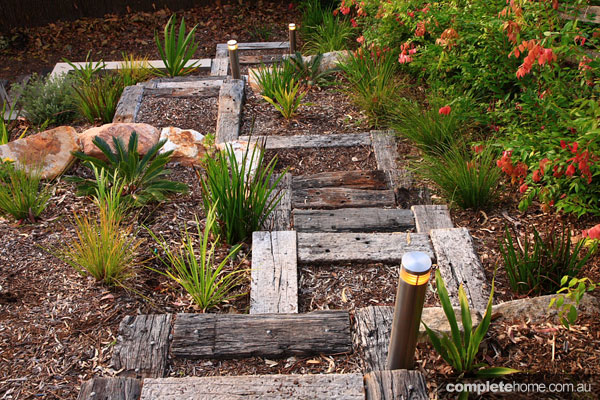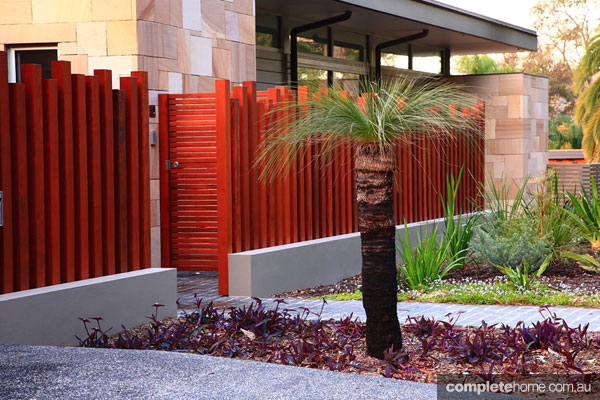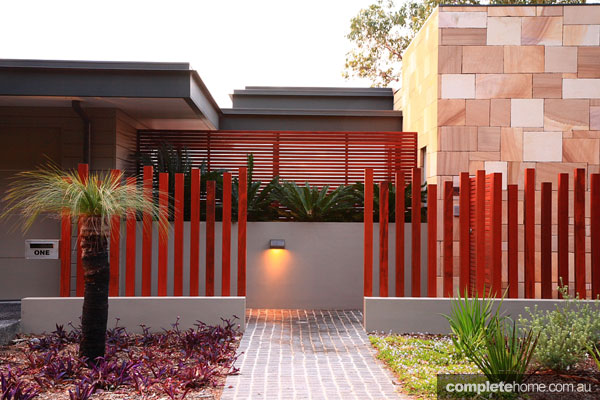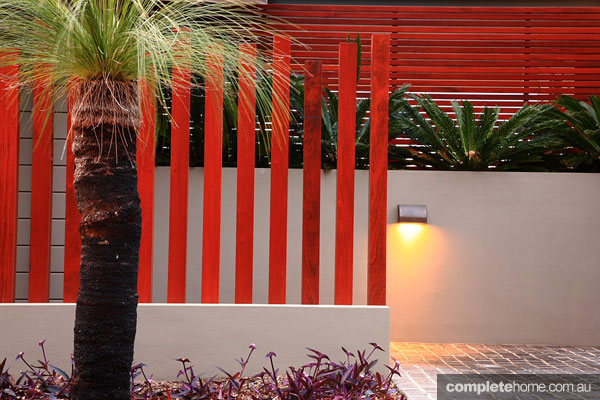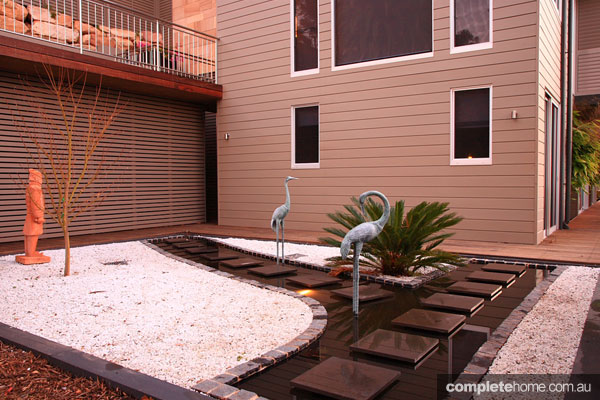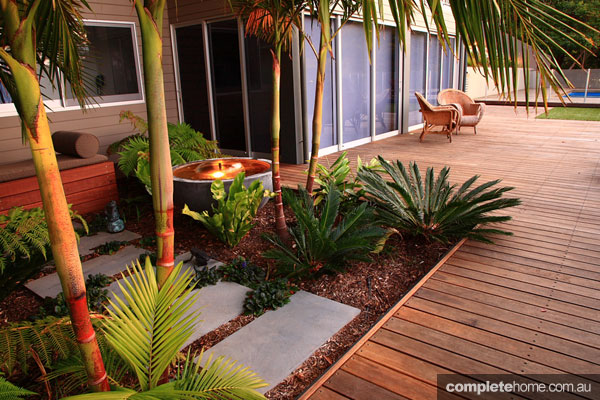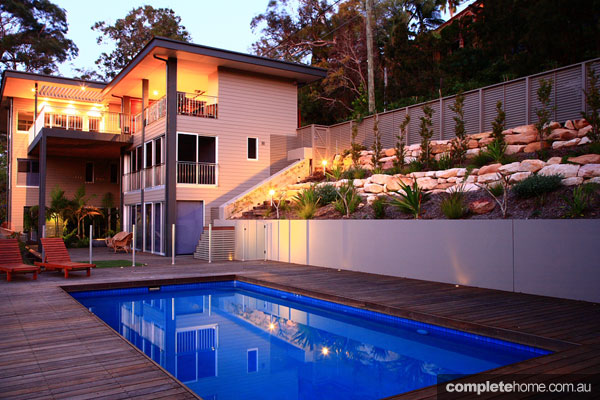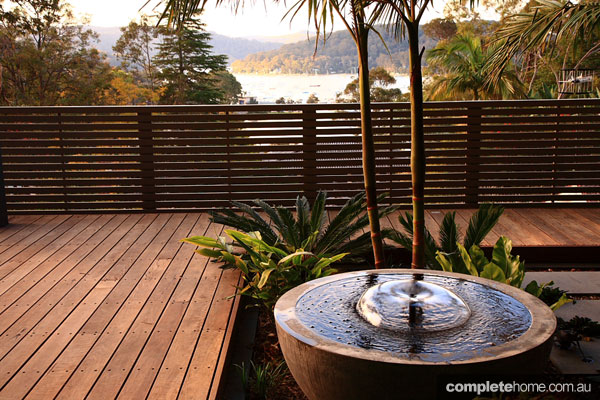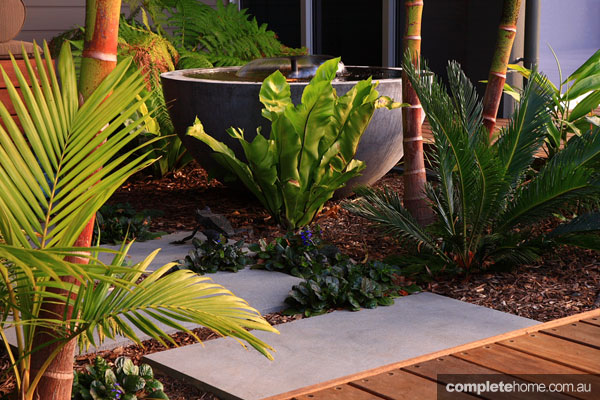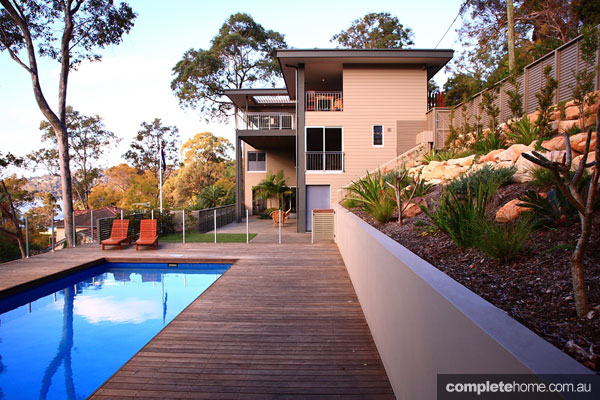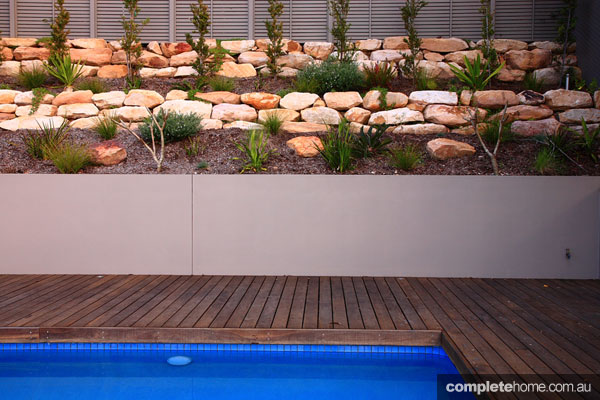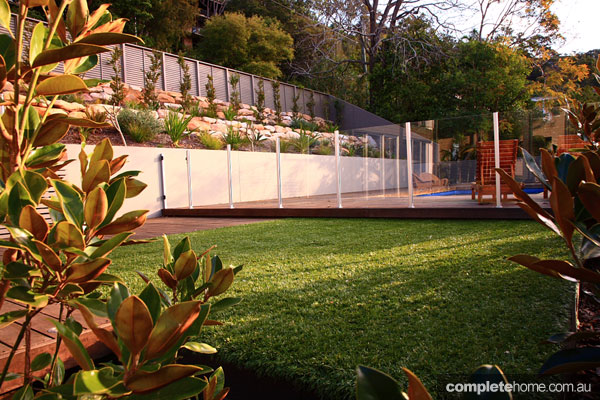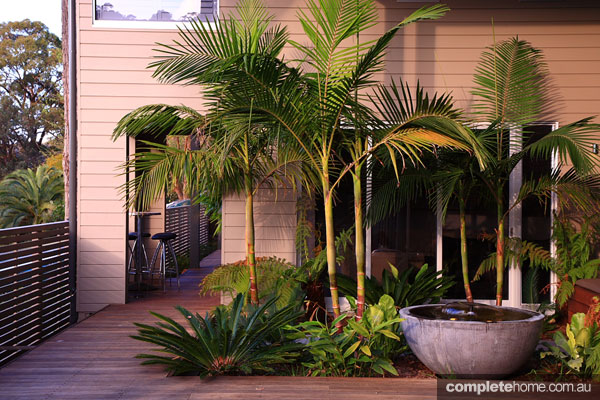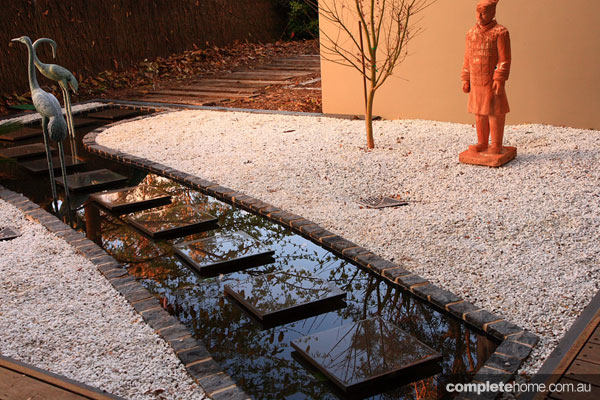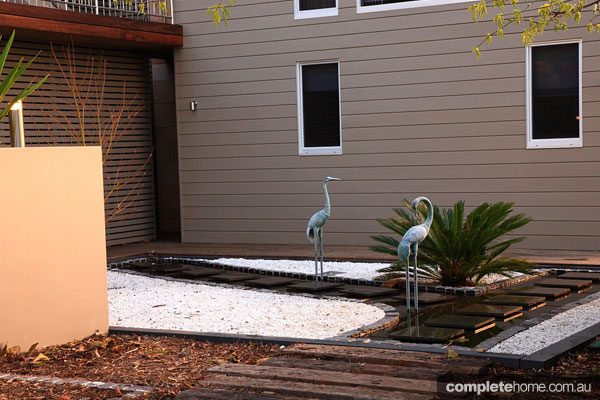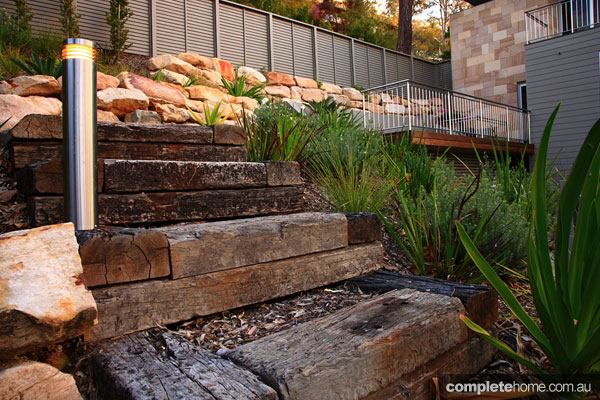 The contemporary pool and stunning spotted Gum deck may be the focal point of the property, but this steep site has two "hidden" treasures: a tranquil Japanese garden and a rainforest-inspired garden. These two feature gardens, discreetly integrated into different parts of the property, work in harmony with the overall landscaping and the property's bushland surrounds.
"While the main garden and planting areas have an Australian native influence, the best thing about this landscape is that it successfully blends so many styles: Japanese, rainforest, Australian native and resort style," says Josh Harrison of Harrison's Landscaping. Working on a steep site always presents logistical challenges but in this instance, the size of the site was also something that needed to be carefully considered. "Given how large and open the garden areas were, we needed to try to 'break up' the site and add some structure," explains Josh. "To overcome this, we used large sandstone boulder retaining walls in some areas and retaining walls of dry-pack sandstone and recycled railway sleepers in others."
And, of course, he created the two feature gardens to add interest. In the Japanese garden you will find a water feature built from Eco Outdoor bluestone pavers and granite cobble stones that give the area a peaceful ambience. Eco Outdoor bluestone pavers were again used in the rainforest garden, this time as stepping stones. When choosing the native plants, Josh looked to what was already thriving close to the property. In this way he came up with a hardy mix including coastal rosemary, kangaroo paw, pig face, weeping lilly pilly, dianella, lomandra and Gymea lilies. He knew these would flourish in the garden, supplemented by the drip irrigation system.
But he didn't rely only on natives. "We used architectural plants such as Cycad revoluta, Dracaena draco and a grass tree near the front door. Near the turf area we used Magnolia 'Little Gem' and along the pool retaining wall we planted frangipanis at the owners' request," says Josh. From the striking boulder retaining walls to the recycled timber railway sleeper steps, this project proves that Harrison's Landscaping can handle any sized job.
Project details
Landscape construction by Harrison's Landscaping Pty Ltd D5/15 Narabang Way, Belrose NSW 2085
Phone (02) 9986 3112
Mobile 0404 887 223
Email josh@harrisonslandscaping.com.au
Website harrisonslandscaping.com.au