There's no denying the appeal in adding a cabana to your backyard – but which structure is right for you? Landscape design expert John Storch from A Total Concept will help you choose.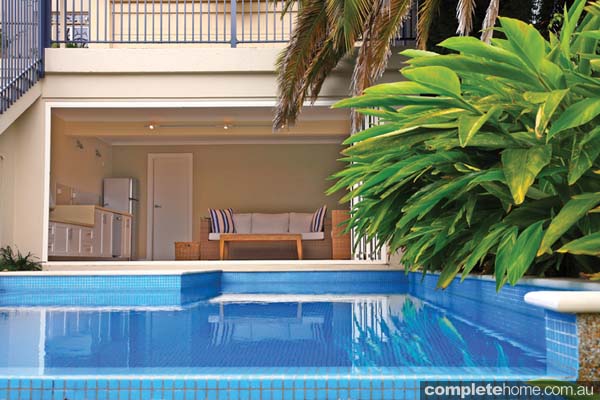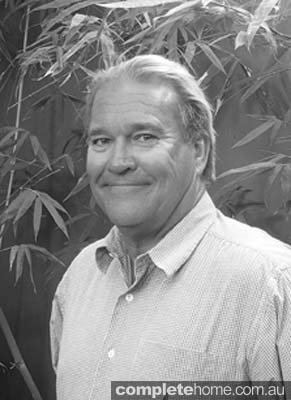 We all love entertaining outdoors and the poolside area is a great focus of our Australian lifestyle. It's a social hub for friends and family to spend time relaxing and enjoying the outdoors together.
Adding an outdoor structure such as a cabana can be a great way to make the most of, and to unify, this space.
A family pool cabana extends the usability of your outdoor areas, providing cool shade in summer and warmth in winter – a haven to escape the elements. Being such a major investment, gone are the days of dropping in a cabana that has been selected as an afterthought from a salesman's catalogue, with fingers crossed and a hope for the best.
Today, most people engage an experienced landscape architect to provide professional assistance with the design of the swimming pool and cabana. Select a company that specialises in this type of work and can help you with as much or as little of the project as you want. Landscape architects cover a broad range of specialised areas and it is important to check that the one that you are dealing with has good knowledge and experience in this area.
A simple pool cabana may be little more than a covered pergola adjacent to a swimming pool for a discreet spot to towel off, change and sit out of the sun. Alternatively, a larger-sized family pool cabana may be an elaborate entertainment facility to entertain family and friends both in summer and winter, no matter what the weather.
Large pool cabanas may incorporate such additions as a bathroom with toilet, shower, bath and basin amenities together with kitchenette facilities including fridges, barbecues, stove, cupboards and sinks. It may also include daybeds for relaxation and a poolside wet bar as well as room for tables and chairs.
Flexibility of use is the number-one consideration for the family pool cabana, ensuring that, as children grow and leave home, the cabana remains a focus of the home. With such diverse uses, cabanas can be a family entertaining space, a place for family weekend barbecues, a guest bedroom separate to the house, teenage sleepovers, an art or yoga studio, a gym, a family study or a home office.
The trend for an integrated swimming pool with a family pool cabana has been fuelled by the desire to turn our outdoor spaces into a personal oasis, an escape from the hectic pace of life, separate to both the home and work. So no matter which structure you go for, you know you're about to enhance your lifestyle.
John Storch is principal of A Total Concept Landscape Architects, Cabana and Pool Designers, a multi-award-winning practice that he established in 1993. John specialises in the integration of external areas for projects ranging from family homes and elaborate residential properties, to boutique and resort-style developments both in Australia and overseas. John can be contacted via www.atotalconcept.com.au
Originally from Outdoor Rooms magazine, Volume 22