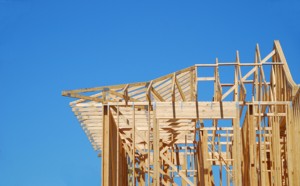 WHAT IS A CONSTRUCTION CERTIFICATE?
A construction certificate certifies that the construction drawings and specifications are consistent with the development consent and relevant construction standards, such as the Building Code of Australia. A construction certificate is only required if you are carrying out building work or subdivision works, for which the development consent of the Council is required and has been obtained. An exception is that certain types of minor building work that are defined as exempt development will not require a construction certificate. Your local council can advise you as to which developments are exempt in your area.
WHEN ARE YOU ABLE TO APPLY FOR A CONSTRUCTION CERTIFICATE?
You can apply for a construction certificate only if you have prepared the detailed building plans, specifications or engineering drawings. here are two options for lodging your application:
1 — Lodging your application at the same time as you lodge your development application. This option is likely to be suitable only for very minor proposals where consideration of the development application is unlikely to require modification to the construction drawings (eg a car port).
2 — Lodging your application after you have obtained development consent. This option will be suitable for more complex proposals.
WHO ISSUES CONSTRUCTION CERTIFICATES?
You can apply for a construction certificate either to your local council or to an accredited certifier.
WHAT IS AN ACCREDITED CERTIFIER?
An accredited certifier is a person who is accredited by an approved professional body. Accredited certifiers may only undertake tasks relevant to their expertise. An accredited certifier must have appropriate professional indemnity insurance. The Environmental Planning and Assessment Act 1979 also contains provisions to avoid conflicts of interest by accredited certifiers. You can find out the names of accredited certifiers working in your area by checking with the relevant accreditation bodies (approved by the Department of Infrastructure, Planning and Natural Resources).
APPOINTING A PRINCIPAL CERTIFYING AUTHORITY
Before you can commence any building or subdivision works, you must appoint a principal certifying authority.
WHAT IS A PRINCIPAL CERTIFYING AUTHORITY?
A Principal Certifying Authority (PCA) is your local council or an accredited certifier who is appointed to oversee the construction process. The role of the PCA is to ensure that building work has been executed in accordance with the development consent and relevant building regulations. The PCA may issue notices requiring work to be carried out. The PCA also issues occupation certificates where these are required.
WHO CAN I APPOINT?
You can appoint your local council to be your PCA. Alternatively, you may appoint an accredited certifier. If you appoint an accredited certifier, you generally cannot change to another accredited certifier at a later date, except in very special circumstances. You must also have approval of the relevant accreditation body with which the certifier is accredited. Before you commence any construction work, you must advise your local council on a special form as to:
* The name of your principal certifying authority.
* The date on which you intend to commence construction work.
You must provide at least two days' notice.
APPLYING FOR OTHER CERTIFICATES
The development approval system provides for several types of certificates in addition to construction certificates. These certificates are required in certain situations to ensure that the development is satisfactorily carried out prior to completion. The type of certificates required depends on the type of development. You can only obtain these certificates from a certifying authority (ie your local council or an accredited certifier).
Compliance certificate
This is a certificate to the effect that specified construction work complies with relevant standards, specifications or conditions of consent. Compliance certificates are intended to apply to specific aspects of building and subdivision work.
Occupation certificate
This is a certificate issued by the Principal Certifying Authority that authorises the occupation of a new building, or a change of building use for an existing building. Occupation certificates are not required for "Class 1a" (dwellings) or "Class 10" (outbuildings) buildings under the Building Code of Australia (eg detached dwellings, garages and other domestic outbuildings).
Subdivision certificate
This is a certificate issued by your local council that authorises the registration of a plan of subdivision in the Land Titles Office. At present, accredited certifiers may not issue a subdivision certificate.
FOR MORE INFORMATION
Your builder or architect should be able to complete and submit your Construction Certificate for you, or, at the very least assist you with it. For more information contact your local council or contact Archicentre at www.archicentre.com.au and go to the "Ask an Architect" section.