If you want to make a real design statement with your choice of heating, look towards these see-through gas fireplaces by Jetmaster.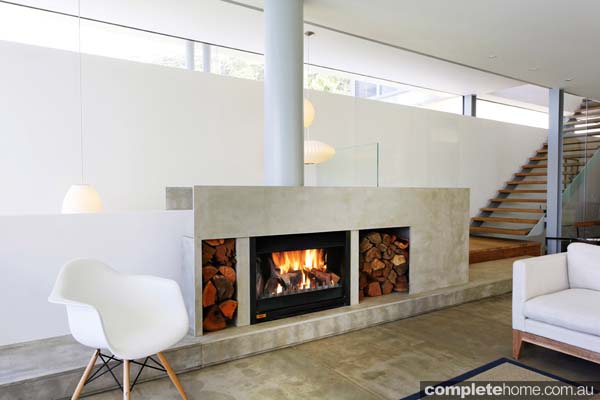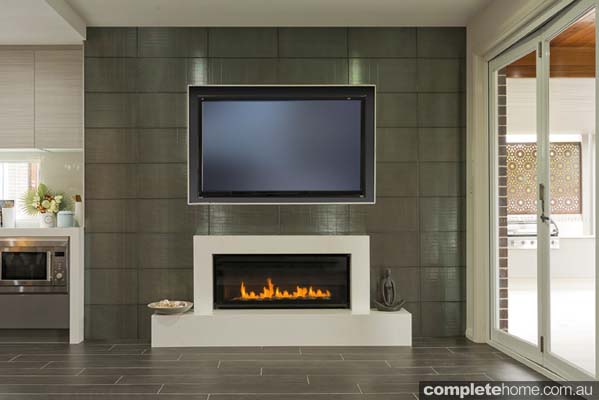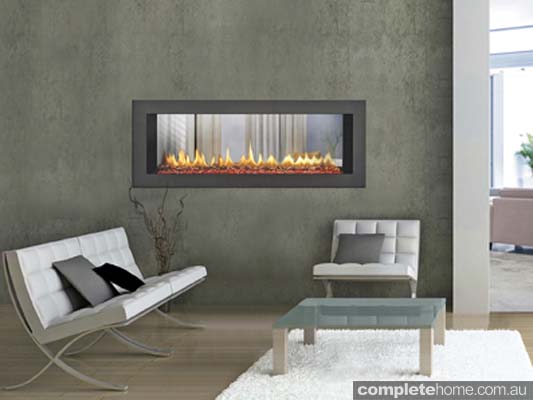 "See-through fireplaces are becoming more popular," says Daniel Belnick, marketing manager of Jetmaster. The new RED ST 40 (Rectangular European Design) See-Through gas fireplace from Jetmaster-Heat & Glo offers stunning contemporary style in a see-through design.
"The Heat & Glo STHVBI See-Through has been a popular choice for builders such as Metricon, Clarendon, Wisdom Homes and others," says Daniel. "However, we felt the market also needed a more rectangular modern gas fireplace that also heats effectively and the RED See Through does this beautifully. With a choice of coloured-glass media, accent lighting, generous flame heights and various front trim options, the RED ST 40 is a quality choice for any modern home."
Also featured is the XLR Plus Pebbles with Ebony Martini front, shown here in a unique recessed marble design, installed by Wisdom Homes. The XLR Plus with Intellifireplus multi-function remote will heat around 70 square metres. The multi-function remote, which is offered with all Heat & Glo balanced flue gas fires, will automatically adjust flame heights and operate the fire to a set temperature, cutting down on running costs.
The ever-renowned Jetmaster Universal open wood fire, with its no-smoke design and two-way radiant and heating system, is featured here in an 850 Low model, designed by Saville Isaacs Architects.
FOR MORE INFORMATION
JETMASTER
Phone 1300 jetmaster
Website jetmaster.com.au
Originally from Winter Warmth magazine, Volume 4