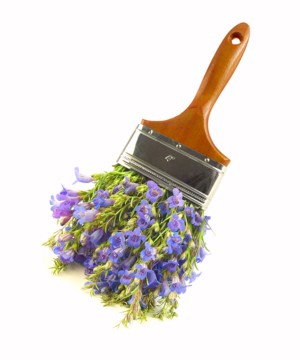 Old, period and historic houses are making a comeback in the homebuyer's market. The charm and warmth of an old place is irresistible to many searching for a retreat to get away from it all. Particularly in cities, where vast expanses of concrete and steel dominate, home dwellers are turning to old homes for comfort and serenity.
But many homebuyers, having seen a few episodes of Renovation Rescue or the like, mistakenly believe that with some MDF and superglue, they can restore an old home to its former glory. This is often not the case. Restoring and renovating an old home requires knowledge, skill and a detailed plan.
HOUSING STYLES
Recognising the style or period of your home and the characteristics inherent in that period or style will help you assess your home's potential for renovation. Even if you're not planning to 'theme' your home around its original era, it's a good idea to have a general understanding of your building to appreciate its positive attributes.
Old homes commonly found in Australia include terraces, Queenslanders, workers' cottages, art deco apartments, Colonial and Federation houses.
* Terraces were originally constructed in 1901 in inner-city locations. A terrace is characterised by its narrow two storeys and side entrance, small front verandah and a balcony made of cast iron off the upper level. The roof is steeply pitched and made of aluminium or terracotta tiles and includes an ornate chimney.
* Queenslanders were built from 1901 until the 1940s. A Queenslander is characterised by its timber veneer, distinct hipped roofline, feature timber archway and front main gable at one side of the house with an off-centre entrance. Its verandah is accessed via full-height French timber doors from internal rooms.
* The Workers' Cottages were erected from the 1870s until 1901. The cottage is well known for its modest symmetrical design, with windows on either side of the single-storey central front door. The roof shape varies, reflecting available building materials and budget expenditure of the time. The roof is pitched gable ended over side walls with limited or no gable overhangs and often a broken pitch continues the main roof over the front timber verandah.
* Art deco apartments also known as a variant of the P&O house were constructed in the 1920s, in inner-city suburbs. The apartment is the first to be designed around appliances such as large geometric mirrors and timber furniture with chrome hardware and glass tops. It features clean, streamlined lines and rounded red brickwork on the exterior walls with geometric motifs etched into the glasswork.
* Colonial houses were built in the early 1800s. Their sandstock brick veneer is symmetrical, with windows on either side of the central front door. Usually consisting of a single storey, this house has a large front verandah that may or may not run around the entire house, with 12-paned double-hung windows featuring bars and the arched fanlights above the windows and doors. It has timber floors and limewashed walls throughout with a corrugated iron pitched roof.
* Federation houses were built from the end of the 19th century to the 1920s. It's the first distinctive house to embrace the outdoor lifestyle. It's free standing and has a single storey with a front verandah made of decorative timber handrails, and tiling on the patio floor. Its veneer consists of a deep red or dark brown brick, often with a mix of the two. The roof is made of terracotta tiles, with an assortment of decorative features such as gables and motifs adorning the exterior of the property.
A PRE-PURCHASE MUST
Before splashing out on an old property you've set your heart on, you need to assess if the place suits your everyday needs. Questions outlining the inside and outdoor living space, a workable kitchen and bathroom, child-proof staircase, reverse air-conditioning, sufficient light, plumbing and electrical needs all should be answered before seeking a professional pre-inspection.
"A pre-inspection will determine what structural, plumbing and electrical faults the property could contain," says Archicentre Managing Director, Robert Caulfield. "As most old properties conceal such problems, it's highly recommended that you organise an inspection before buying."
Starting at around $400, a pre-inspection can be arranged in any Australian state by Archicentre (www.archicentre.com.au), which employs more than 1000 architects, including those who specialise in heritage buildings. After carrying out the pre-inspection, the architect will write up a report outlining any faults found both internally and externally on the property and any problems you may incur while renovating or extending the house.
"Most common faults found on an old place include structural cracks on external walls, dry rot or termites on timber work, roofing deterioration and damage, illegal DIY renovations and faulty plumbing and electrical work," says building consultant Pietro Scalise, of the Sydney Building Information Centre. "Most of these faults are naked to the untrained eye, so you need a professional to look at the property before you buy."
COMMON RENOVATIONS TO OLD HOMES
As heritage housing was built for aesthetics rather than comfort, and was designed to suit a European winter rather than an Australian summer, many old homes lack both comfort and outdoor practicality. As a result, most common renovations include removing doors and walls to eliminate the rabbit warren of rooms while creating an open-plan space which highlights a gradual transition of lines and space from inside to out.
"Open fires originally found in most rooms of an old home have made way for reverse air conditioning and both kitchens and bathrooms are extended for extra storage and space-consuming mod cons," says Scalise.
Other common renovations include replacing terracotta roofing with concrete or steel and timber or tiled flooring with carpet.
Before you plan to renovate an old house or apartment, it's important to consult an architect and builder familiar with heritage buildings or you could devalue your entire property, as well as take away its charm and beauty.
Archicentre and the Heritage Council of NSW, Vic, Qld, SA and WA can provide architectures and builders who specialise in old buildings.
DECORATING YOUR OLDER-STYLE HOME
"Decorating your old home is a balancing act and needs to take into account both your lifestyle and preserving your heritage and material resources," says Avenue Interiors Creative Director, Toni Franchey. "Mixing modern and classical elements can make the best of both worlds and maintain your home's charm and heritage."
In the bathroom, consider a pedestal with an antique storage cupboard or a modern bench with panel doors with stone or tile as classic solutions for the benchtop, floors and walls. "For any built-in cabinetry have the woodwork stripped and refinished and the joinery antiqued," says Franchey. "If considering a bath, buy an antique Victorian bath with black clawed feet."
For a classic look and feel in the kitchen, the flooring should be tiled in black and white geometric shapes with tiles of varying size and shape to mimic the imperfections of the time. Benchtops ought to be marble, and dishwashers and other mod cons should be concealed from view.
"The living room would look fabulous with small paned French doors, which spill out onto the verandah or garden and match the colour of the central fire hearth," says Franchey. "Any ultra mod cons such as free-standing flat screens or stereos should be fitted into the panelling of a timber home entertainment unit." Timber shutters and historically printed drapery look great folded over the living room windows.
"The bedrooms should be kept as simple as possible to achieve that connection between the age of your house and its furnishings," says Franchey. Wooden floorboards are preferable to carpet and a Victorian chair always looks wonderful in front of a wall-hung geometric mirror.
A ladies' dressing table would look complete with a few elegant antique perfume bottles, silver make-up cases and picture frames.
INCORPORATING THE CONTEMPORARY
By incorporating contemporary architecture into a period property, you can complement and contrast two elements of style, creating an harmonious balance of both past and present.
"If you've decided to add on a contemporary extension to an old house, balance the proportions of windows, doors and columns in the older section of the house while allowing simple lines, the light and views to guide the size and design of the new area," says Franchey.
The fencing and landscaping could maintain the proportions of the designs of the era but with the freedom of using render, stone, iron or wood with plantings to make the house an elegant modern.
"Make sure that any old walls and ceilings are not out of level or crooked," says Architect Terence Nott. "It may be necessary to make a clear structural break between the existing old and the contemporary new so that any differences are dealt with. The choice of materials used should add visual interest and sophistication without looking like a wax museum," says Franchey.
Lighting doesn't have to include Chantilly chandeliers; rather it can incorporate modern pendants and flush-mount low-voltage lighting to create mood and better task lighting.
Flooring can be kept as either timber, tile or stone but cleaned and lightened and resealed to modernise the extension and contrast with the quality carpets you may have in other areas of the house.
Robert Caulfield can be contacted on (03) 9819 4577
Pietro Scalise can be contacted on (02) 8303 0525
Toni Franchey can be contacted on (03) 9889 0024
Terence Nott can be contacted on (03) 9489 8863
Writer Amber Lewis can be contacted on 0407 403 576.